Dodge Co. Sheriff's Sgt., K9 partner make first arrest; recover MDMA, marijuana, knife during traffic stop
DODGE COUNTY -- Dodge County Sheriff's Sgt. Joe Nicholas and his K9 partner Paige were able to make their first arrest together this past weekend -- on May 31st.

Sheriff's officials say Sgt. Nicholas and K9 Paige conducted a traffic stop in the Town of Lomira that resulted in an arrest for possession with intent to deliver 67 grams of MDMA (ecstasy or Molly).

In addition to the MDMA, more than 10 ounces of marijuana was recovered from the vehicle -- much of it in the form of a large brick of "marijuana butter," along with more than $500 in drug money.

Sgt. Nicholas and Paige also found a switchblade knife and other various pieces of drug paraphernalia in the vehicle.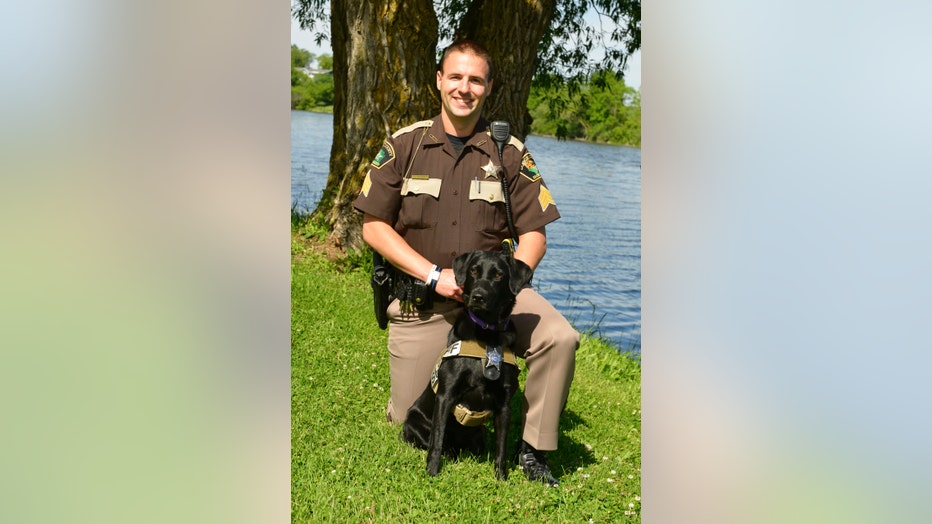 Dodge County Sheriff's Sgt. Joe Nicholas and his K9 partner Paige