DOC officials remind sex offenders they cannot participate in any Halloween Trick or Treat activities


MADISON -- The Wisconsin Department of Corrections (DOC) is working with local law enforcement agencies across the state to keep children safe during Halloween Trick or Treat activities. Registered sex offenders on active community supervision have been made aware of restrictions that prohibit them from participating in any Halloween or Trick or Treat activities.

According to a release from the DOC, these restrictions include:


DOC Probation and Parole agents and local law enforcement will be conducting random home visits during Trick or Treat hours in communities across Wisconsin.

Failure by a sex offender to comply with these restrictions may result in them being taken into custody.

Below are tips for safe Trick or Treating from the DOC: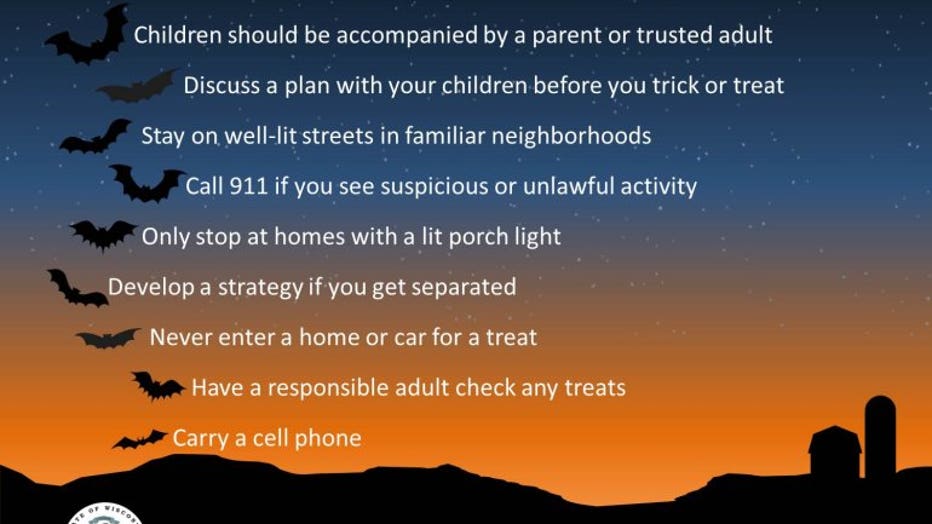 A reminder that the Wisconsin Sex Offender Registry website is available to the public online. CLICK HERE. 

The registry enables users to search for a specific offender, search for offenders up to three miles from a specific address, or search for all offenders in a certain municipality, ZIP code, or county. Members of the public can also contact the Sex Offender Registry program at 1-877-234-0085 with questions or to report potential violations of Halloween restrictions.