DNR officials unveil new bald eagle endangered species license plate
MADISON -- The state Department of Natural Resources plans to unveil a new endangered species license plate.

The plate features a photograph of an eagle. DNR officials say the design was chosen from more than 2,000 entries from photographers.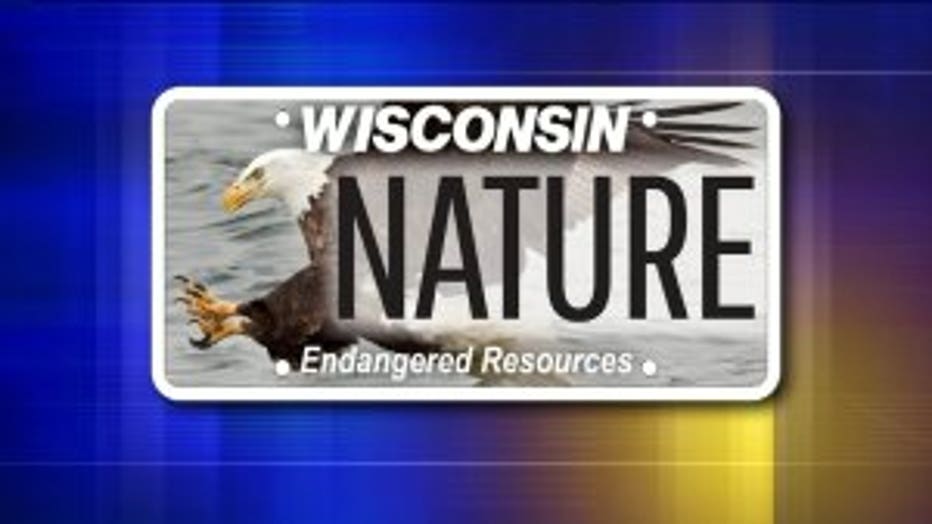 Bald eagle endangered species license plate


DNR and state Department of Transportation leaders revealed the plate Wednesday, August 5th in Prairie du Sac.

Two other endangered species plates are currently available. One features a wolf. The other features a badger. The DOT website says a limited supply of the badger plates is left and the agency will stop accepting applications for it Aug. 17. The eagle plate will replace it.

The plates' fees include an annual $25 donation to the DNR's endangered species fund.

CLICK HERE to learn more via the Wisconsin Department of Natural Resources.