Disgraced ex-cop Dominique Heaggan-Brown files lawsuit alleging mistreatment at Milwaukee County Jail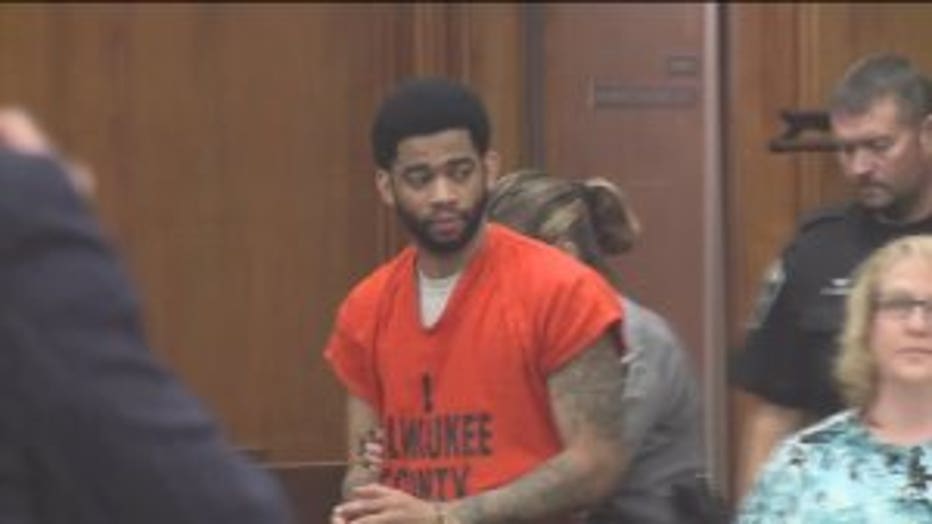 MILWAUKEE -- Dominique Heaggan-Brown, the former Milwaukee Police officer acquitted in the 2016 shooting death that sparked unrest in the Sherman Park area, is suing the Milwaukee County Sheriff's Office alleging cruel and unusual punishment while he awaited trial in a sexual assault case.

Heaggan-Brown is locked up at the Waupun Correctional Institution, where he's serving three years. Prosecutors said Heaggan-Brown had sex with an intoxicated man with whom he watched the August 2016 unrest on television. He ultimately pleaded guilty in February to false imprisonment, solicitation of prostitutes and capture of an inmate representation.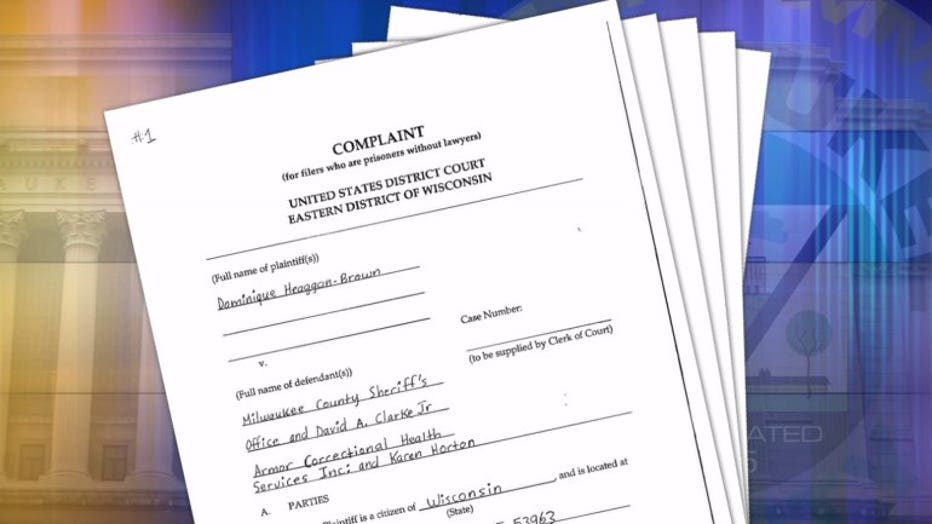 Heaggan-Brown filed a 43-page hand-written lawsuit in federal court on Friday, July 6. In addition to the sheriff's office, the lawsuit also names former Milwaukee County Sheriff David Clarke and Armor Correctional Health Services, Inc. Armor provides various services at the county lockup.

In the lawsuit, Heaggan-Brown describes himself as a "high profile inmate in which safety was supposed to be a priority." But he says he was repeatedly subjected to inhumane treatment from his fellow inmates and jail staff.




Heaggan-Brown says fellow inmates twice threatened to kill him. He describes in detail how inmates would "intentionally overflow their toilet water with urine and feces, using it to flood the day room and plaintiff's cell."

Heaggan Brown said a cleaning team would dump the hazardous water in his shower, and there was always a "strong odor" in the cell. He said he was "forced to sit in the inhumane environment" while jail staff "did nothing to change the conditions."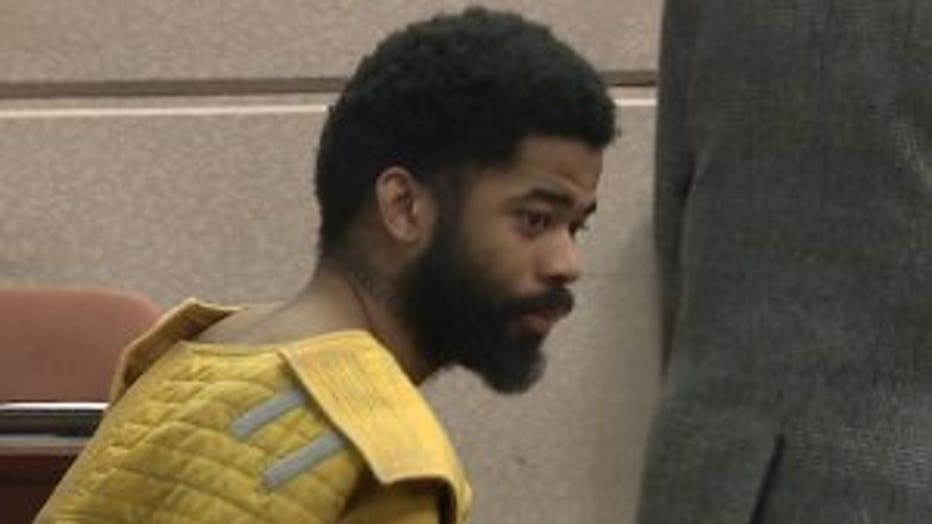 Heaggan-Brown also says he "suffered medical emergencies" after being denied mandatory medications. He says two officers told him "the administration does not care until an inmate dies," a reference to the 2016 dehydration death of inmate Terrill Thomas for which three former jail staffers have been criminally charged.

Heaggan-Brown is asking the court for damages of at least $75,000, plus attorneys fees and court costs. He is also seeking a court order to change the Milwaukee County Jail's inmate grievance policy.

Heaggan-Brown was acquitted of the shooting death of Sylville Smith in 2016. The Milwaukee Police Department later fired him amid the sexual assault allegations.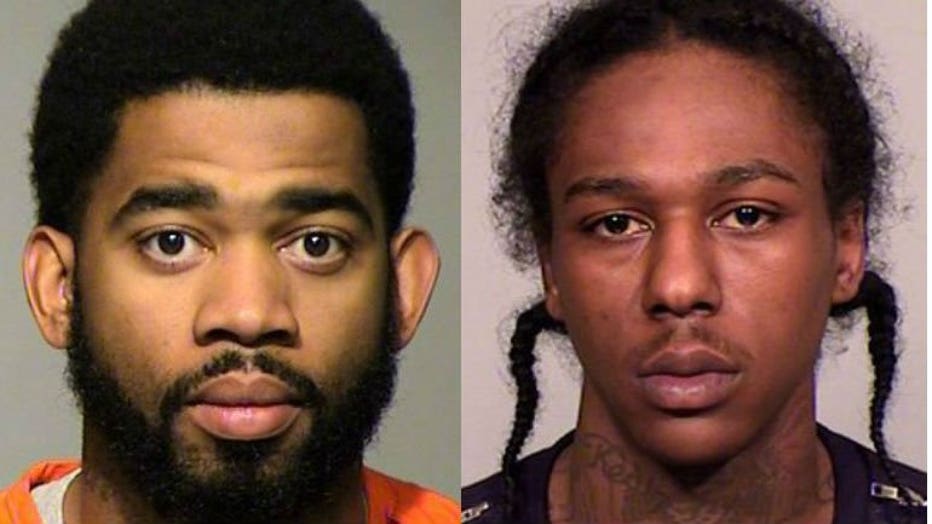 Dominique Heaggan-Brown, Sylville Smith


Acting Sheriff Richard Schmidt has pointed to changes made at the jail since he took over the top job in September 2017.

"I stand by the transparent transformation of the jail as documented by the DOC (Department of Corrections and NIC (National Institute of Corrections) recent reports. Corporation Counsel will handle any comment on specific lawsuits," Schmidt said in an email.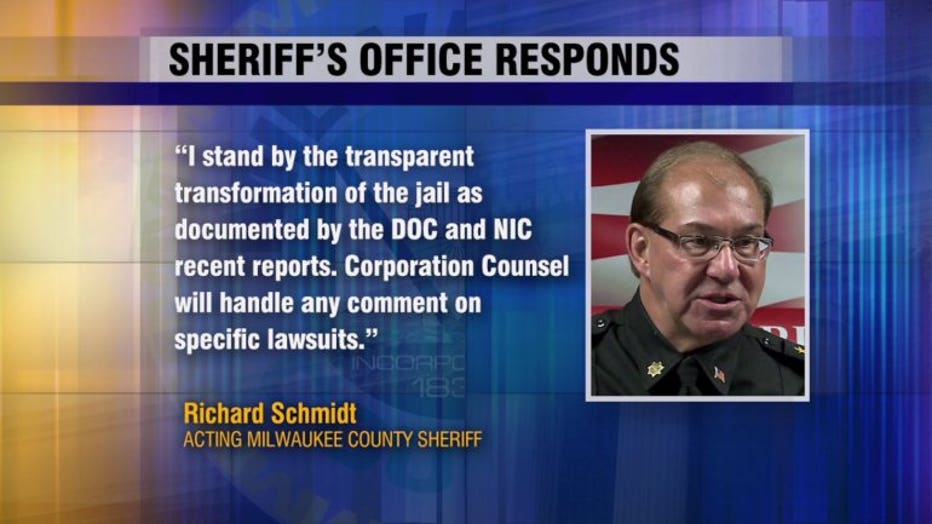 Margaret Daun, Milwaukee County's corporate counsel, did not respond to an email seeking comment. Clarke also did not respond to a request.

Heaggan-Brown has requested 30 days so he can send a typed version of the lawsuit to the federal court, because parts of his initial lawsuit were not legible. That request is pending.