Dimitrijevic doesn't deny interest in Zielinski's aldermanic seat, says she's focused on re-election 1st
MILWAUKEE -- With South Side Alderman Tony Zielinski announcing his bid for Milwaukee mayor on Wednesday, who will run his seat on the Common Council in 2020?

County Board Supervisor Marina Dimitrijevic didn't dispute that she was interested when reached by telephone Wednesday.

"That's a great question, and my response is, I am currently running for re-election to the county board," Dimitrijevic said.

The election for county board is in April 2018, and Dimitrijevic added, "we'll see what the next steps are after that."

Zielinski said during a news conference Wednesday that he would not run for his aldermanic seat and endorsed Dimitrijevic.

"I think highly of her, and I'm endorsing her to replace me as alderman in my district," Zielinski told reporters.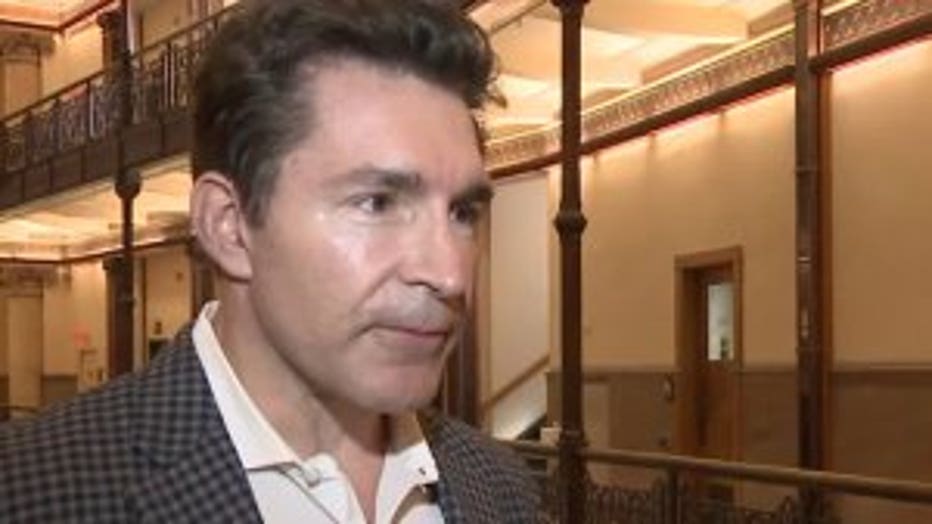 A seat on the Common Council would result in a significant pay increase. Zielinski made more than $77,000 in 2016 as a city alderman, while Dimitrijevic earned less than $33,000 as a county supervisor, according to a Milwaukee Journal Sentinel online database.

The disparity wasn't always so great.

A 2013 change to state law slashed supervisors' pay and made them part-time. It also reduced supervisors' terms from four years to two years. Milwaukee aldermen serve four-year terms.

Dimitrijevic is the only candidate who has filed paperwork to run for District 4 county supervisor next spring. She previously served as county board chairwoman. Dimitrijevic and Zielinski both live in Bay View, and there's a lot of overlap between their respective districts.