'Did what I had to do:' Witnesses lifted signboard, freeing deputy after FedEx driver struck it


OAK CREEK --  A Milwaukee County sheriff's deputy was recovering Wednesday, Dec. 11 after being struck Tuesday night on I-94 near Drexel Avenue in Oak Creek. Authorities said the driver of a FedEx truck struck a signboard, and didn't stop.

The deputy was struck by the electronic signboard that knocked him to the ground after it landed on top of him.

It all unfolded just after 10 p.m. Tuesday when Milwaukee County sheriff's deputies responded to a crash in the northbound lanes. The driver of a semi had traveled through a construction closure -- crashing into a signboard that had been placed in a barreled-off area for overnight construction work.

That board was pushed over the median wall, with a portion hanging into the southbound lane of traffic. As a responding deputy was working to clear that sign, authorities say a white FedEx tractor-trailer headed southbound crashed into it -- propelling the sign into the deputy, knocking him to the ground.

Authorities said another responding deputy and a good Samaritan helped lift the board off the injured deputy, stabilizing him until an ambulance responded.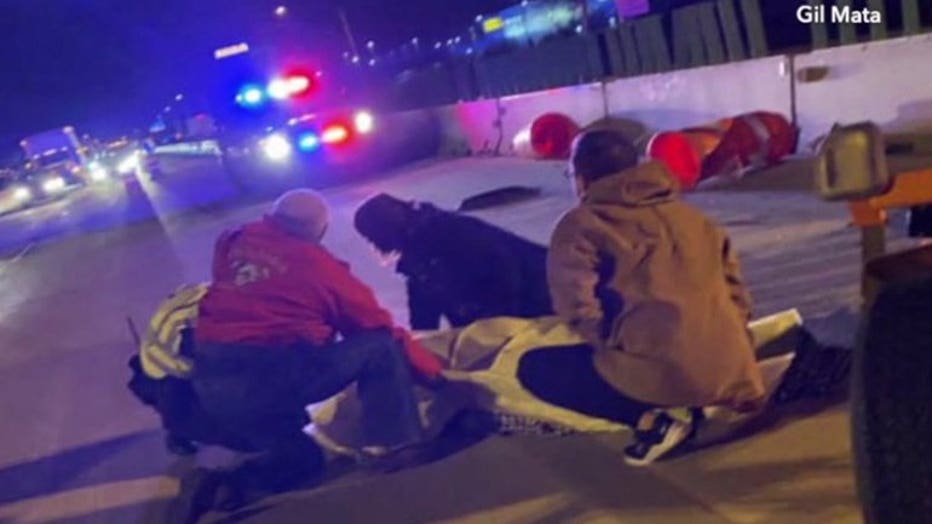 "I just jumped out and did what I had to do," said Cameron Mathe, good Samaritan. "I stopped right next to it, kind of looking around, making sure everything was OK, and that's when I looked and saw a deputy was pinned underneath the electronic signboard. Me and another lady grabbed our blankets out of our car, covered him, tucked him, make sure he stayed warm."

He was taken to the hospital in serious but stable condition. Authorities were looking for the driver responsible.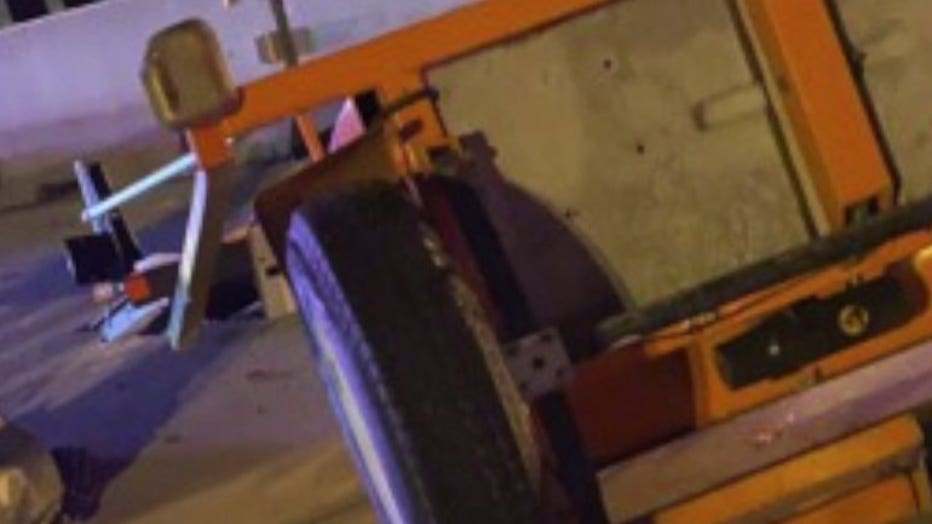 Deputy struck by signboard struck by FedEx driver on I-94 near Drexel


The incident highlighted the dangers first responders face every day.

"While driving, remember to slow down, move over for law enforcement, stay alert, and put your phones down," said Denita Ball with MCSO.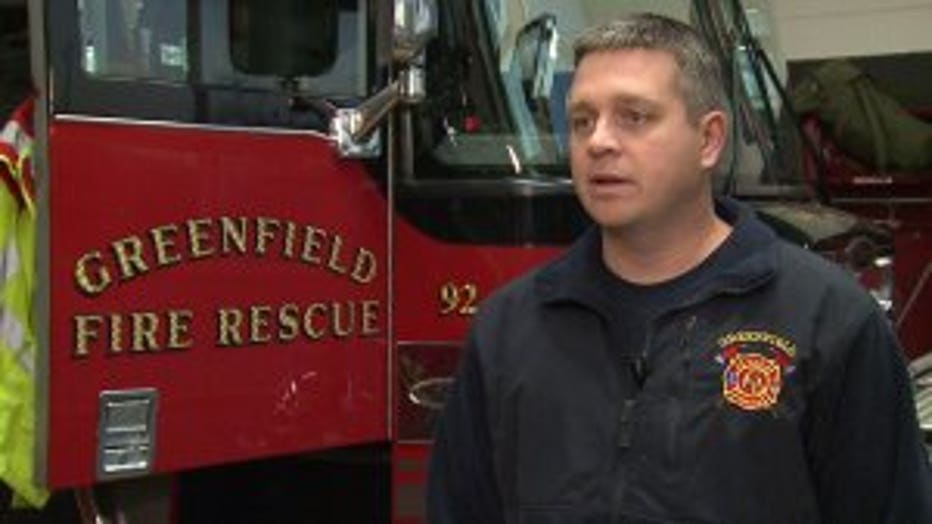 A Greenfield firefighter/paramedic was responding to a call when he was clipped by a vehicle near 60th Street and Layton Avenue on Tuesday morning.

"One of the most dangerous places for us to work at any time is a road," said Lt. Tom Konieczka, Greenfield Fire Department. "When our driver went back to the engine to go put some equipment away, on that side, a car actually came and grazed his arm as it went by."

Officials asked that everyone please slow down and move over for law enforcement.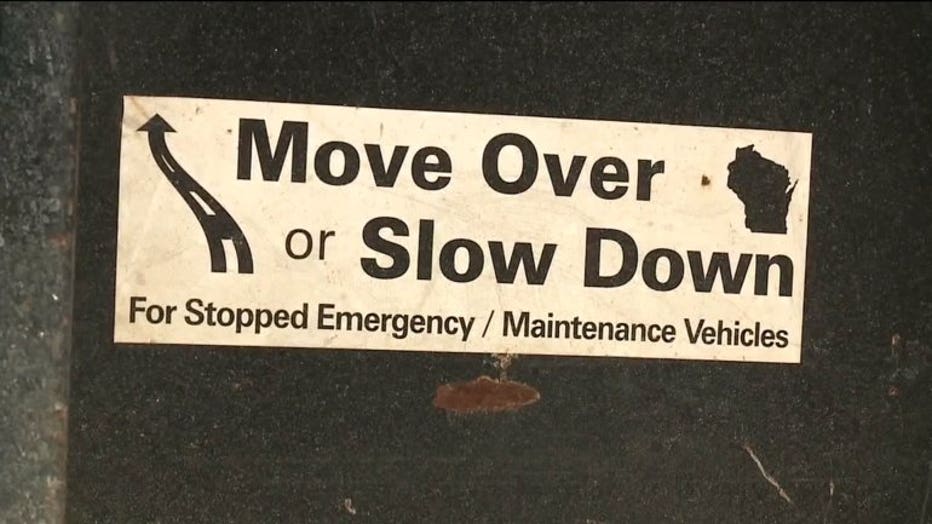 "It's important that we all stay safe and for drivers to be attentive to that," said Lt. Konieczka.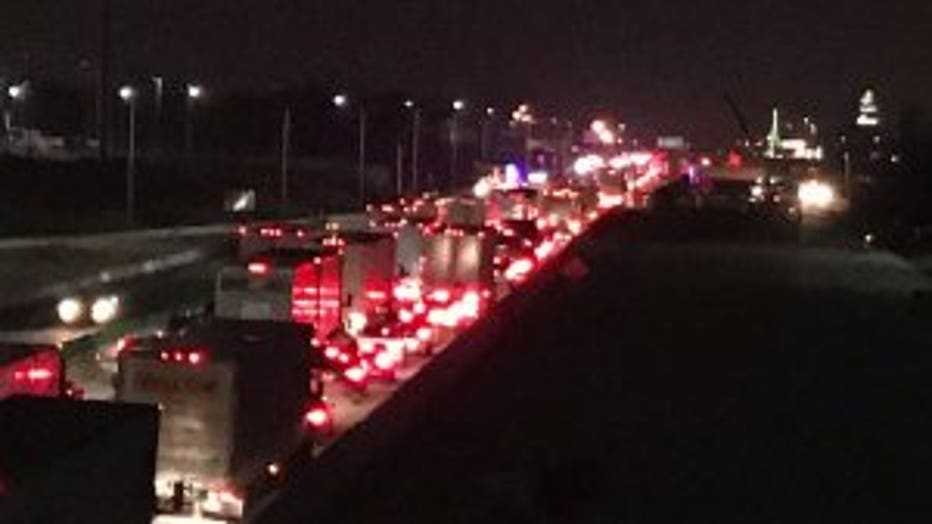 Deputy struck by signboard struck by FedEx driver on I-94 near Drexel


FOX6 News reached out to FedEx on Wednesday regarding the incident involving the MCSO deputy. A spokesman issued this statement:

"First and foremost, we extend our sincerest thoughts and concerns to the deputy involved in this incident. FedEx is cooperating fully with investigating authorities at this time. As this is an active investigation, further questions should be directed to local law enforcement."

Investigators were considering these incidents Tuesday night to be two separate crashes, with MCSO handling the initial crash investigation for the semi versus the signboard on the northbound side. The semi driver had a valid license and showed no signs of impairment. That driver was cited for unreasonable imprudent speed/failure to control the vehicle.

The Wisconsin State Patrol was handling the crash investigation for the injured deputy. The driver of the semi, described as being a white FedEx tractor-trailer with tandem trailers, continued southbound after striking the signboard.

MCSO asked anyone who witnessed this crash or who has any information to call dispatch at 414-278-4788.