Despite gloomy weather, dozens attend Racine Zoo's EggStravaganza Easter celebration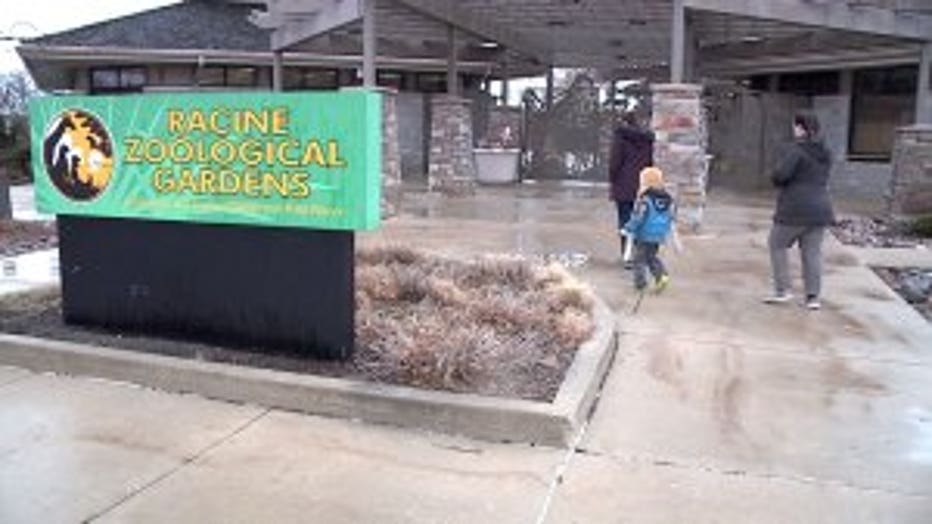 Racine Zoo EggStravaganza


RACINE -- It was a gloomy day outside Saturday, March 31, but the Racine County Zoo put on their Easter celebration -- rain or shine.

It's windy, gray, and rainy outside, but inside the Racine Zoo, the colors are here and Easter has arrived!

"We've been coming here since I was probably four years old with my grandma, and my whole family," Stefan Sabo said.

The Saturday before Easter, the zoo put on its annual EggStravaganza celebration.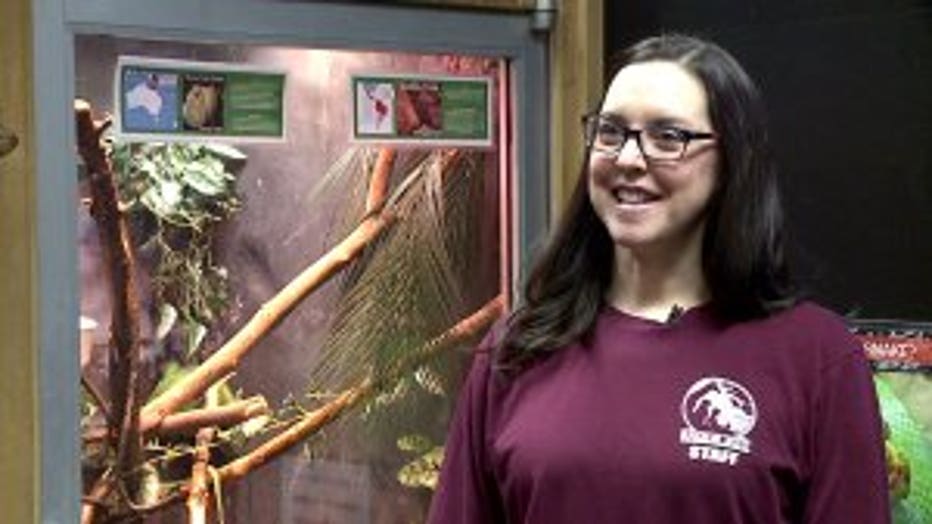 "We have 'snacktivities,' activities, crafts, cluck cluck doors where they can get candy," said Amber Olsen who is with the Racine Zoo. "They get a basket if they don't have their own."

Dozens of people showed up in the gloomy weather. Brightly colored crafts, games, and of course the animals quickly brightened up their day. And it's not just visitors participating in the Easter celebration. The animals also have eggs in their enclosures. It's meant as enrichment to help them enjoy the holiday.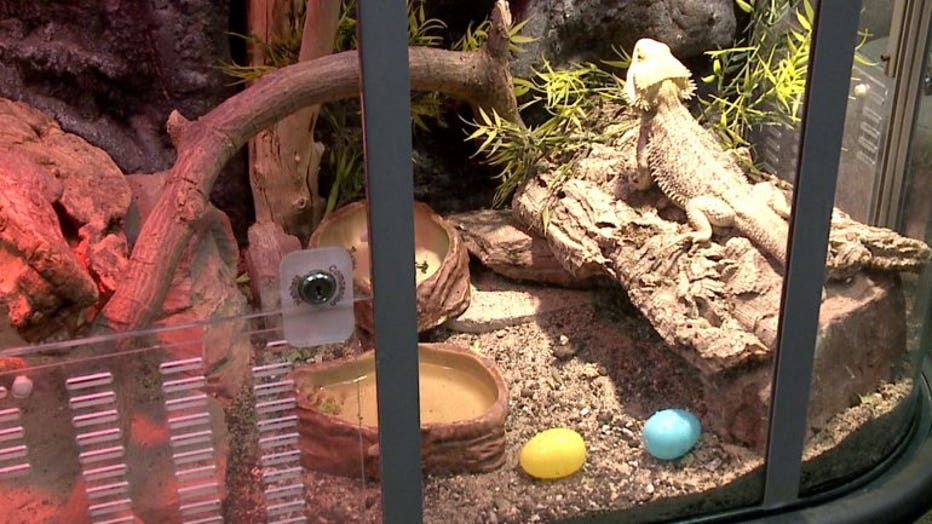 Racine Zoo EggStravaganza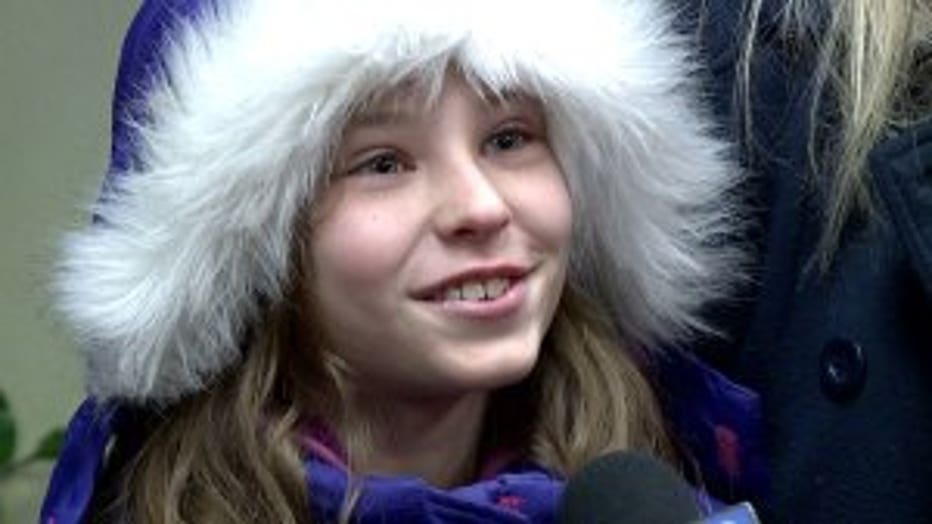 "It's going to be really fun - you should come," Chloe Lewkowicz said.

This egg-cellent holiday celebration only lasts a day though. So for those people looking to carry over their Easter fun, the zoo has a few options to help you be able to do that.

"We have picnic tables, they can bring a picnic basket, and enjoy their lunch here," Olsen said. "Or if they eat at home, and they have a full belly, they can come and walk off that meal and see some great animals."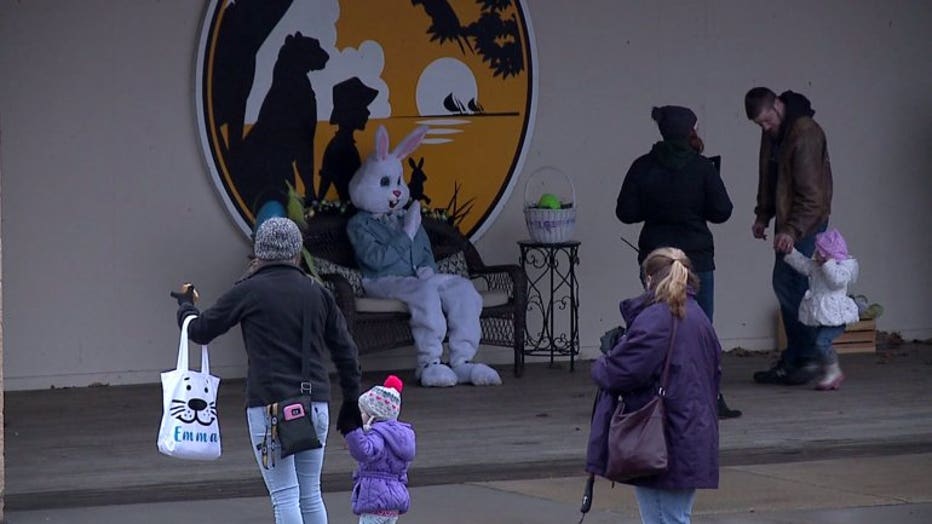 Racine Zoo EggStravaganza


So whether you're monkeying around or having a lazy holiday weekend. Just make sure to have a nice Easter.

Despite the Easter event only happening on Saturday, the zoo is open on Easter day. People are invited to come out and continue celebrating the holiday.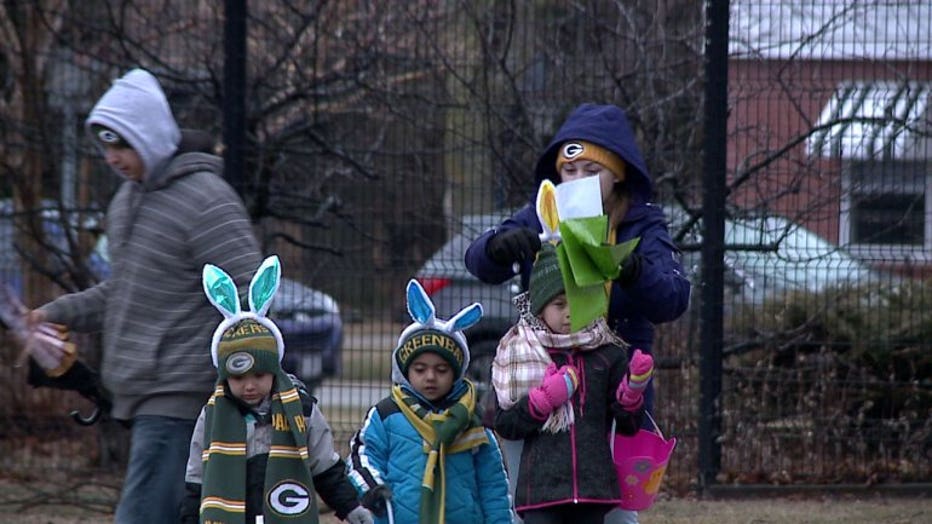 Racine Zoo EggStravaganza