Deputy arrests suspect for allegedly driving drunk
MILWAUKEE -- A Milwaukee County sheriff's deputy arrested 27-year-old Rafael Garay of Milwaukee early Tuesday morning, September 11th for allegedly driving drunk.
The deputy was patrolling the freeway around 1:30 a.m. when he came across a one-car crash on westbound I-894 just east of 60th St. The driver of that vehicle was Garay. He had hit the median wall causing damage to the front and rear of his vehicle.
The deputy found Garay on the floor of the car and there were open beer cans in the back seat.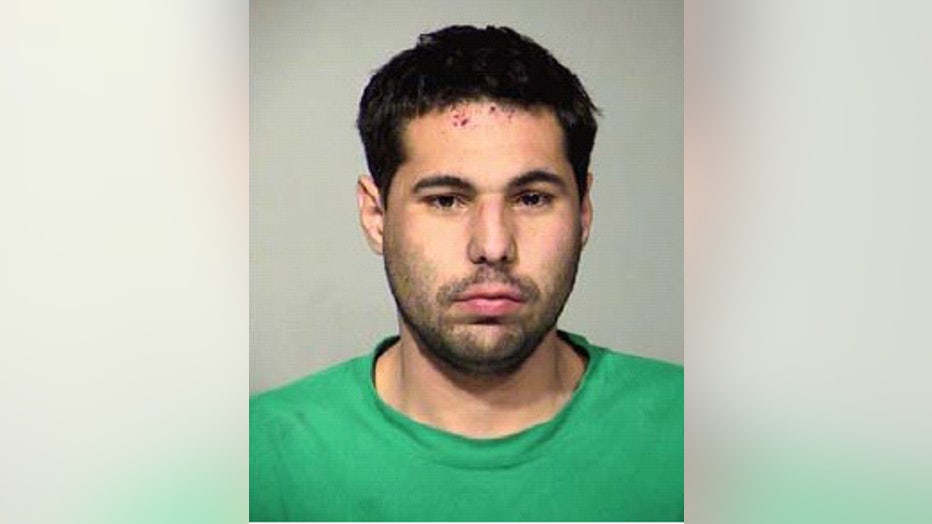 Greenfield firefighters took Garay to Froedtert Hospital for minor injuries.
As a result of the wreck, Garay now faces charges of OWI-5th, which will become an OWI-6th if he's convicted of the pending OWI-5th charge.
The OWI-5th and OWI-6th are both Class H felonies, with a penalty of up to six years in prison on each. He was issued citations for Operating While Intoxicated, Operating with Prohibited BAC and Failure to Control Vehicle.
Garay's prior convictions occurred in April 2005, August 2006, August 2007 and October 2008. Garay's pending OWI-5th stems from an arrest in April of this year.
Monitor FOX6 News and FOX6Now.com for updates on this developing story.