Democrats predict flood of lawsuits after Milwaukee County jail death inquest
EDITOR'S NOTE:
An earlier version of this story posted on our website and broadcast on FOX6 contained an incorrect picture of one of the 7 Milwaukee County Jail staff members recommended for criminal charges.

The picture used for Corrections Officer James Ramsey-Guy was not his photograph. A picture of Corrections Officer Decorie Smith was mistakenly used for Mr. Guy.

Corrections Officer Smith testified at the inquest. We apologized for the mistaken use of his picture.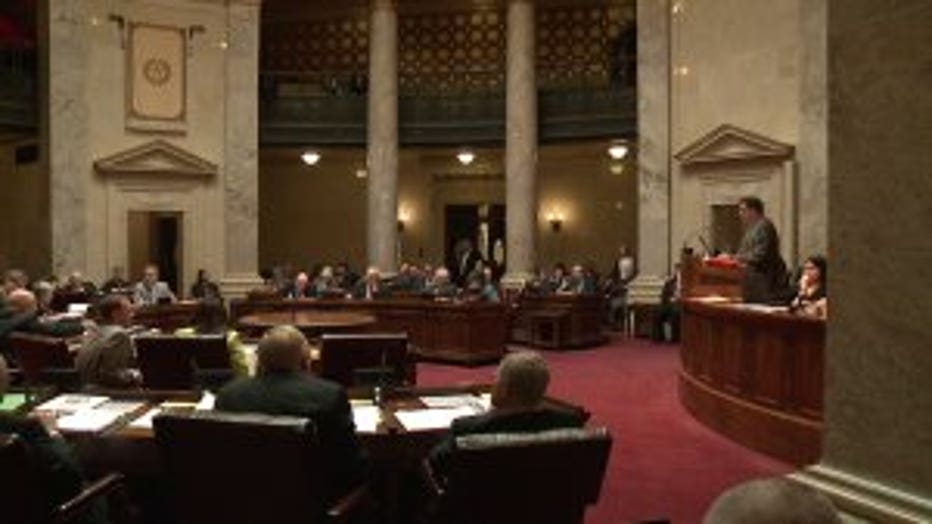 MADISON -- After a jury recommended charges in connection to a dehydration death at the Milwaukee County Jail, Democratic state lawmakers predicted on Tuesday, May 2nd that the county would face multiple lawsuits.

Mark Thomsen, the attorney representing one of inmate Terrill Thomas's sons, said that he would file suit against the Milwaukee County Sheriff's Office in connection to the case, which has led to the resignation of a member of Sheriff David Clarke's command staff.

"In the end, now individuals will sue, and the bottom line is that this is going to affect Milwaukee County taxpayers," said state Sen. Lena Taylor, D-Milwaukee. "We don't have money for that. That wasn't in the budget."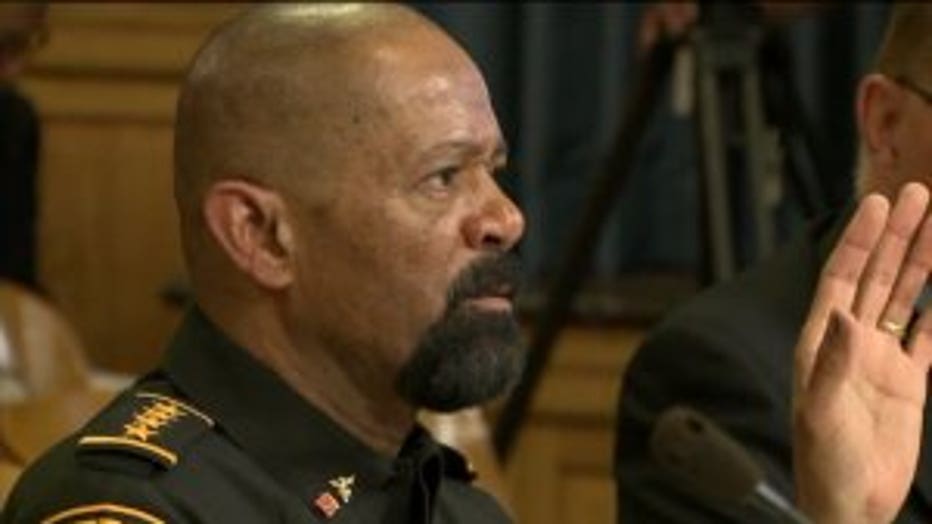 Milwaukee County Sheriff David Clarke


Thomas died in April 2016 after the water to his jail cell was shut off for a week. The inquest jury recommended charges against seven jail staffers -- a major, lieutenant, and five jail guards -- after hearing finger pointing among jail staff about the circumstances of Thomas' death. Milwaukee County District Attorney John Chisholm will decide whether to charge them.

More than a year after Thomas's death, Clarke has not answered whether he disciplined any of his staffers or changed jail policies.

 

Monday night, the sheriff's office said in a Facebook post that Corrections Capt. George Gold had resigned over the weekend.

Gold is not one of the seven staffers facing potential charges. Days before his resignation, Gold gave testimony during the inquest that contradicted what the jail's commander, Nancy Evans, said about Thomas's death.

The sheriff's office has not said whether Gold resigned on his own, or was forced out of his job.



Senate Majority Leader Scott Fitzgerald could not say Tuesday whether he remained confident that Clarke was running the jail responsibly.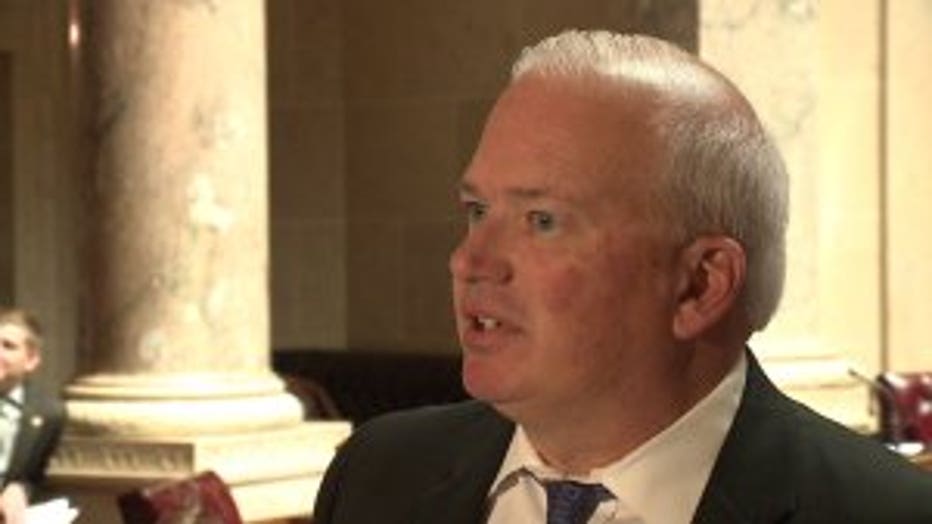 "I'm not probably as familiar as I should be with the ins and outs of that situation," Fitzgerald told reporters.

Fitzgerald agreed with Gov. Scott Walker's position that it should be Milwaukee County voters, not the governor, who decide whether Clarke remains in office. Wisconsin governors have the power to remove county sheriffs from office.

"Elected officials certainly should be given the ability to make the case at home to their own constituencies, and that's where Sheriff Clarke is at, too," Fitzgerald said.

The calls from Democrats for Clarke's ouster grew on Tuesday. Assembly Democratic Leader Peter Barca said he believed Walker had the grounds to remove Clarke from office, though he said his caucus has not met to decide whether to send Walker a formal request.

The sheriff did not responded to requests for comment about the jail death inquest on Tuesday. On Monday, he provided a statement in which he called the jury's recommendations "part of a process" and said there would be "no speculation" about what might happen next.

Taylor said Clarke had lost focus on his work in Milwaukee County.

"I think the sheriff needs to answer for gallivanting around the nation, but not being on his job that he was elected to do," Taylor said. I don't mind him doing whatever else he wants to do. But get your job done."