Delavan man accused of battery, threatening officer saying "he was going to suck the officer's soul"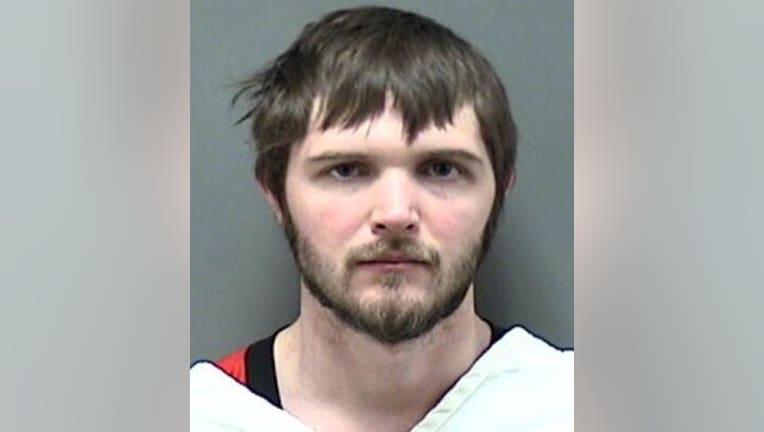 article


RACINE -- 28-year-old Anthony Royce of Delavan faces multiple criminal charges -- he's accused of being disorderly, striking an officer and threatening him and his family. All of this is reported to have unfolded in Racine on the evening of Tuesday, December 19th.

Royce faces the following criminal charges:


According to the criminal complaint, officers were dispatched to the neighborhood near Charles and Yout Streets in Racine shortly before 11:00 p.m. on Tuesday for a report of a disorderly person. Officers spoke with two people who said Royce was "being loud and disruptive and trying to fight." Royce had already left the scene -- and officers told the persons who called to ring again if Royce returned.

Around 11:40 p.m., officers were dispatched back to the neighborhood -- Royce had returned. One of the persons who called said "Royce was pushing and shoving him inside the apartment and was very loud and disorderly because he was drunk." Royce was then detained by police.

While in police custody, the complaint indicates Royce "jumped" his handcuffs -- meaning he brought them from behind his back to the front. Officers readjusted the cuffs and Royce stated, "you can keep adjusting the handcuffs, I'll just keep putting them in front of me."

Officers then called a wagon to transport Royce. The complaint indicates Royce put up a struggle when being put into the wagon. Once inside, he was "laying on the floor of the wagon, he kicked out with both feet, striking (an officer) squarely in the chest." Once Royce was under control, he continued kicking and striking the inside walls of the wagon. The complaint says he "was kicking the wagon walls so hard that he kicked out at least two bolts from the front divider wall."

According to the criminal complaint, Royce was taken to a hospital for medical clearance. While there, officers noted he continued to struggle with them. He threatened to kill one officer and his family. Royce stated, "do you know what you're dealing with" and "do you know what an Outlaw is?" The complaint says Royce added "he never forgets a face and that he was going to suck the officer's soul."

Cash bond has been set at $25,000 for Royce. He is expected back in court on December 27th for his preliminary hearing.