Dear Tom: Milwaukeeans who wrote Mayor Barrett about streetcar overwhelmingly oppose project


MILWAUKEE -- People who wrote to Milwaukee Mayor Tom Barrett about the downtown streetcar oppose the project by a five-to-one margin, according to emails and letters obtained by FOX6 News through an open records request.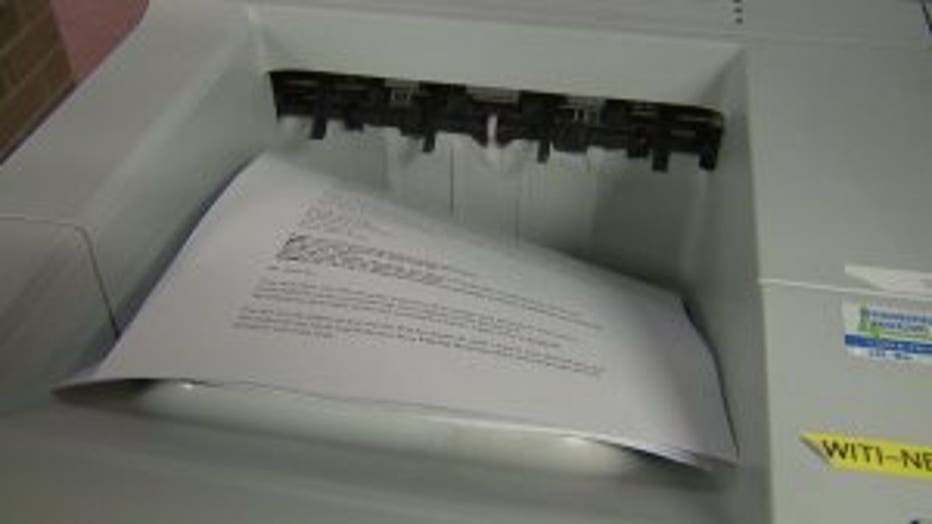 The mayor's office provided 3,638 pages of emails and letters between January 2016 and April 2017, before the construction started in earnest on downtown's streets. The messages came from 81 different people, though several wrote to the mayor several times. Of the people, 51 people were opposed, 10 were in favor, and 20 were mostly concerned about other issues.

Several of Barrett's constituents that FOX6 News contacted said they still felt the same about the streetcar project after recent developments, which include a naming rights deal with Potowatomi Hotel and Casino that will result in free rides for one year.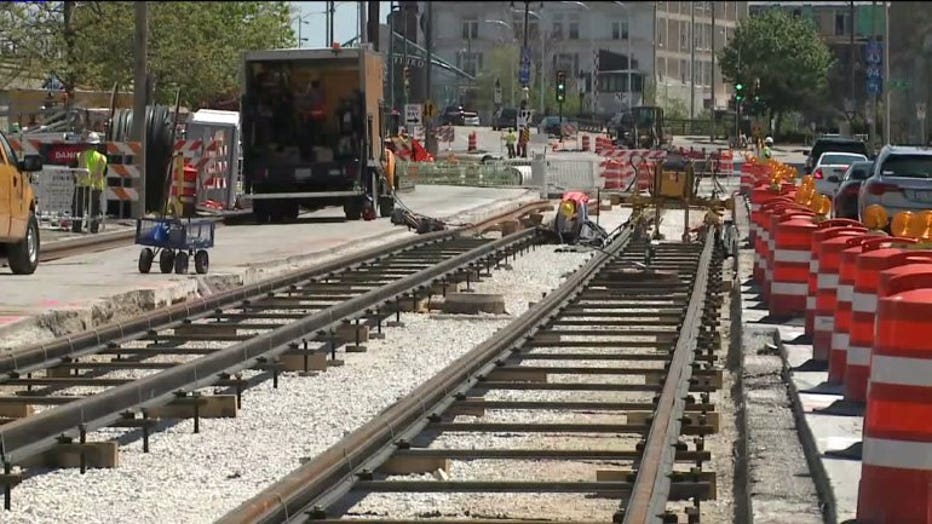 Construction of Milwaukee streetcar rails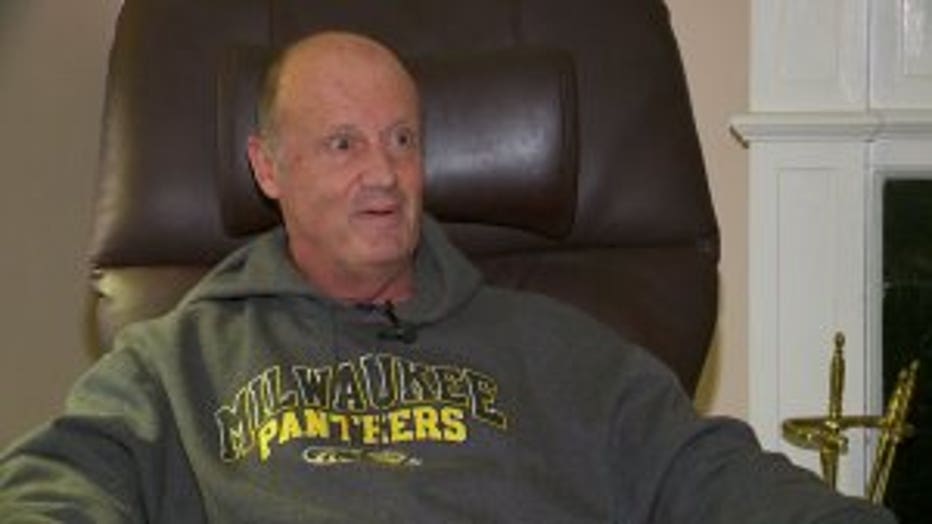 "I walk the neighborhood all the time," said Steve O'Connell, a block watch captain in the Grasslyn Manor neighborhood northwest of Sherman Park. "There are folks,  if you say 'streetcar' and you are supporting the streetcar, they'd smack ya."

O'Connell emailed Barrett three times in 2016 to voice concerns about speeding and serious crashes happening near his home. Numerous yard signs reading "Speed kills" and "Slow down" dot lawns in the area.

He said his neighbors do not believe the streetcar, which is currently being built from the Third Ward through downtown to the Lower East Side, will ever be extended up Fond du Lac Avenue to their neighborhood.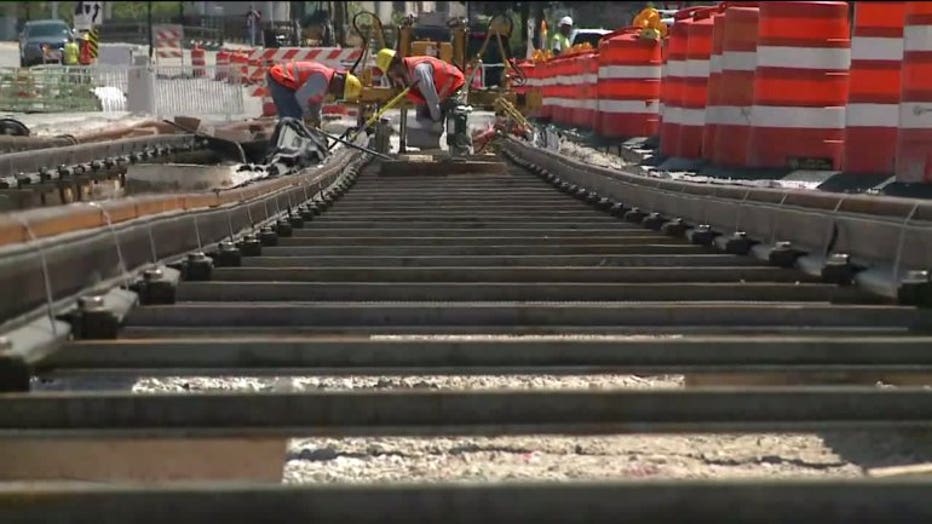 Construction of Milwaukee streetcar rails


"There's a whole kind of resentment," he said in an interview in his living room. "People go downtown and they see all this money being spent on a streetcar that really is not helping our neighborhood."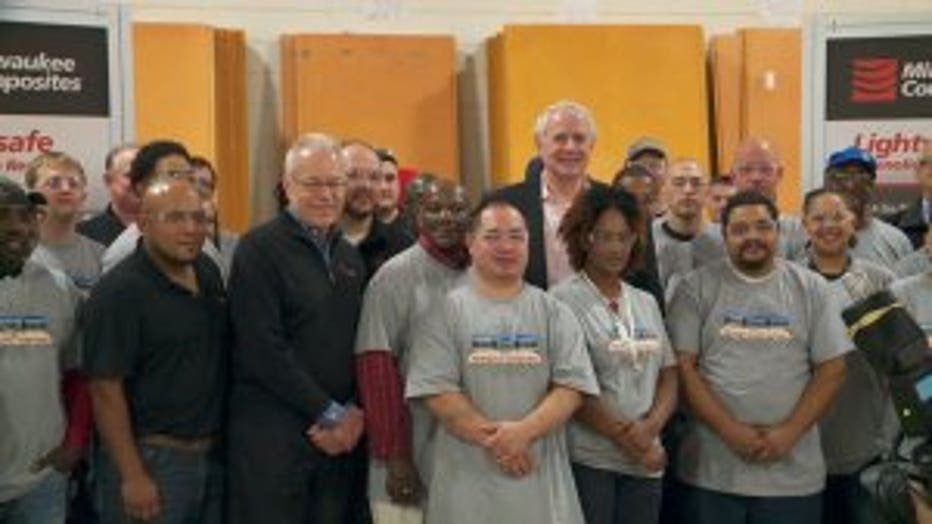 Mayor Tom Barrett poses for pictures with workers at Cudahy company associated with Milwaukee streetcar


Barrett declined to be interviewed for this story over a three-week period in October. During that period, he did have time to do an event promoting the streetcar on October 26th.

"It's truly an economic development project," Barrett said during the event at Milwaukee Composites, the Cudahy-based company that is donating the floors for the streetcar vehicles. Pennsylvania-based Brookville Equipment Corp. is making the vehicles themselves, with delivery scheduled for 2018.

Barrett has dismissed the Marquette University Law School Poll, which showed in mid-October that 66 percent of city residents believed the streetcar project was not worth the cost. In the entire five-county region that makes up metropolitan Milwaukee, 69 percent of people said the project wasn't worth it.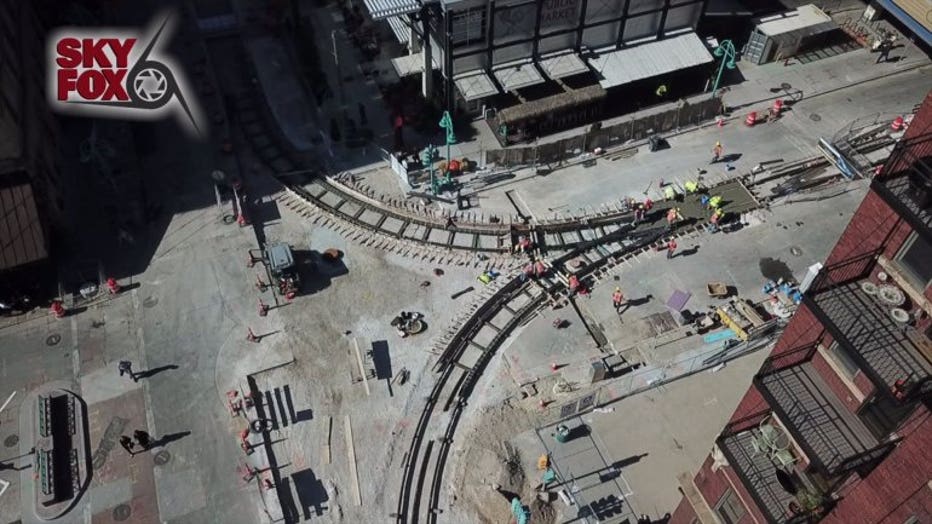 Milwaukee streetcar construction


The mayor said people will warm up to the streetcar, as they have with the five-county Miller Park stadium tax.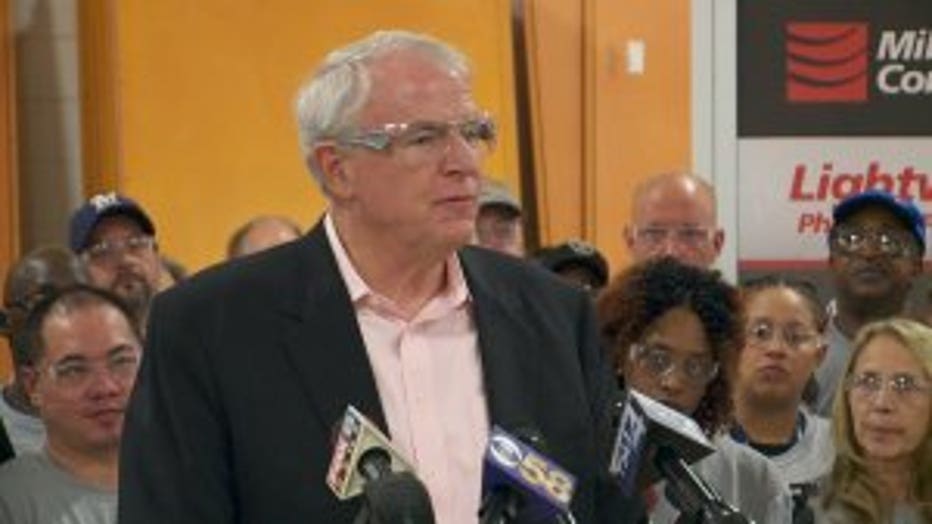 Milwaukee Mayor Tom Barrett


"It's all going to be dependent on what people do when it opens a year from now, or a little over a year from now, whether people ride it," Barrett said at the October 26th event. "I'm very optimistic that people will ride it. That's going to be the true test, whether people use it."

Renee Thelen, who lives on the city's southwest side, said she will not use the streetcar, which she and opponents refer to as a "trolley."

"I'm not going to support his trolley," Thelen said in an interview. "I didn't see a vote. I didn't see a referendum.  I didn't see any of that. It got pushed through."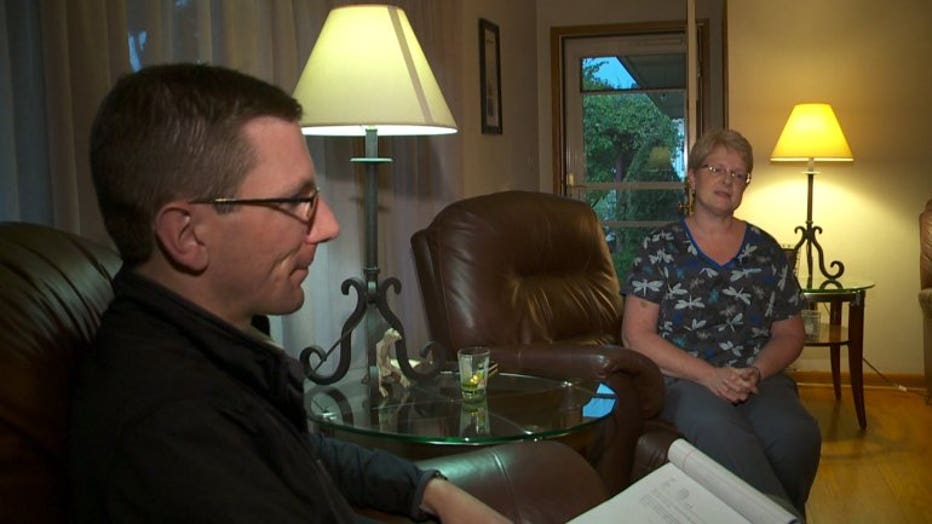 Thelen emailed Barrett in early 2016 after someone broke into her unlocked car. She said no one from the mayor's office responded to her concerns about criminal activity, and she has since installed security cameras at her home.

Of the 10 people who wrote Barrett in support of the streetcar, most favored it because of its economic development potential for downtown.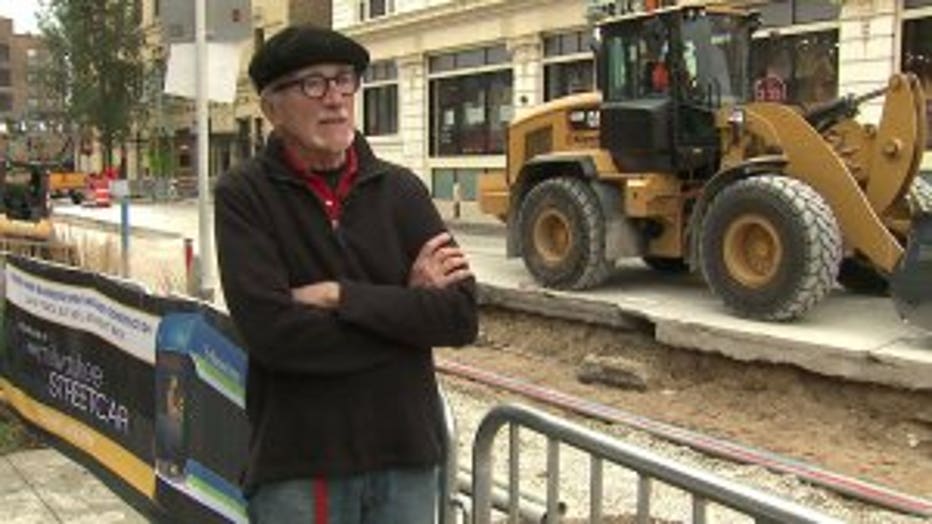 "I see the streetcar being built, and yes, it does make me hopeful for the city," said Bill Sell, who lives in Bay View and works downtown, not far from one of the future streetcar stops in the Third Ward. He praised the mayor's vision for the city in a 2016 email that began, "Dear Tom."

Sell said bus riders had legitimate concerns about possible streetcar expansions affecting their bus routes. But he said other critics were "just shooting from the mouth" about the project.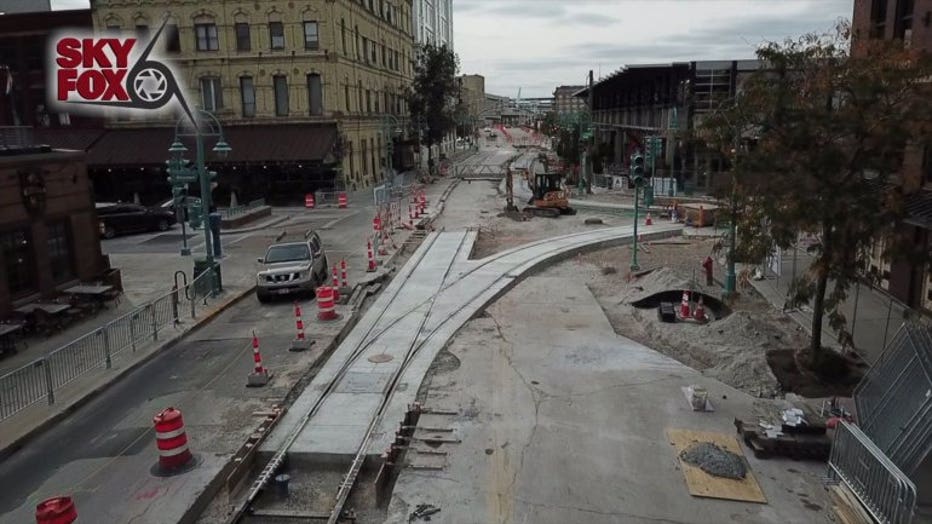 Construction of Milwaukee streetcar rails


"We do need money for the city, for the inner city, for Sherman Park and the development – it's so important to do that. But where is it coming from?" Sell said, arguing that the streetcar would be that kind of revenue-generating project.

Barrett has proposed a 2018 budget that cuts 33 police officer positions, 75 firefighter positions, and closes six fire houses.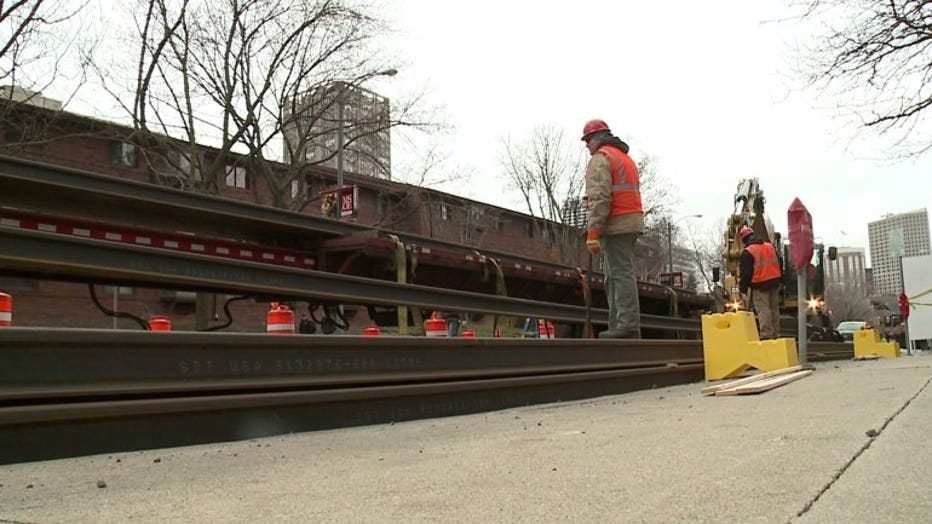 Construction of Milwaukee streetcar rails


After the proposed cuts sparked rebellion among Common Council members, the mayor revealed that Potawatomi had agreed to a $10 million, 12-year naming rights deal and no city money would fund the streetcar in 2018.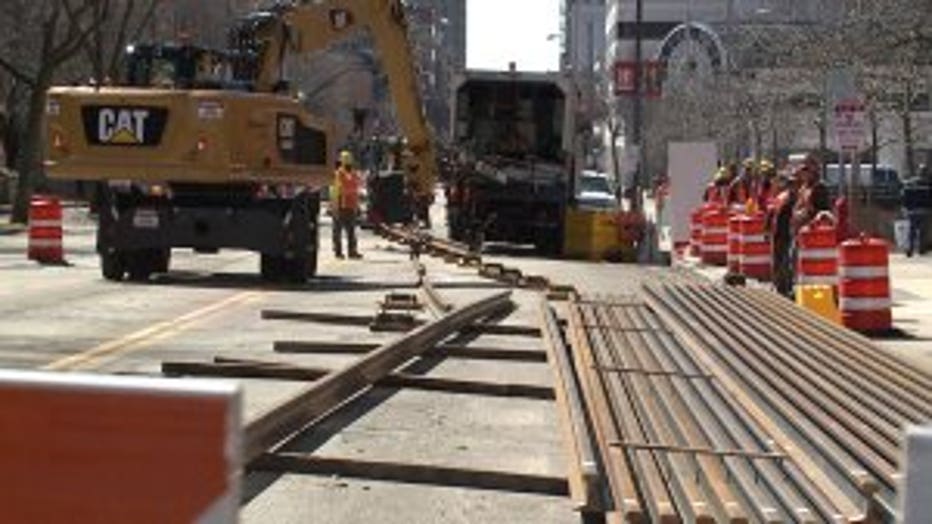 Barrett has also said a federal grant will cover 80 percent of the streetcar's operating costs for the first 18 months, and that he expects the grant to be renewed for an additional 18 months.

O'Connell said the streetcar supporters are missing the most important point to the neighborhoods: upgrading the transportation infrastructure in the central city.

"Are you going to give us free rides (on a streetcar), or a transportation system that connects us to the downtown?" O'Connell said.

The $128 million project is on pace to be finished in fall 2018. A second line running to Milwaukee's lakefront is scheduled to be operating by the following year.