Dashcam video shows wild pursuit, capture of attempted homicide suspect Matthew Hardin


MILWAUKEE -- 23-year-old Matthew Hardin of Milwaukee pleaded not guilty to multiple charges on Wednesday, April 13th -- and was bound over for trial. Hardin is accused of cutting his GPS bracelet, shooting two people and leading authorities on a wild high-speed chase in a stolen car.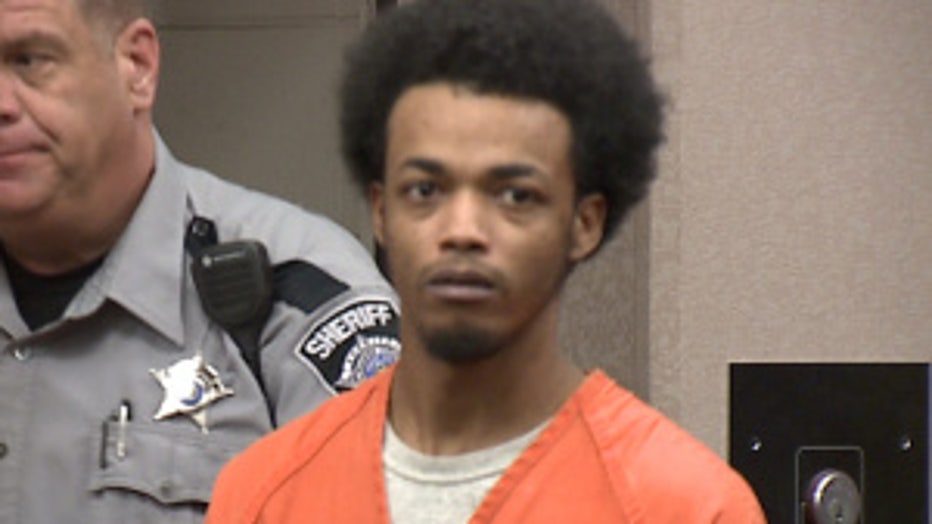 Hardin faces the following criminal charges:


Hardin is suspected of shooting two people (his girlfriend and another man) after he cut his GPS bracelet late on Wednesday March 30th.

According to the criminal complaint, that shooting incident allegedly stemmed from a dispute over a possible relationship between the two.

"She said Matthew suspected she was cheating on him with another male -- the other shooting victim," Milwaukee Police Detective Steven Jegen said.

The shooting happened on N. 51st Boulevard.

The female victim was shot three times. Police say Hardin allegedly confronted the male victim while he was on the toilet. He was shot 10 times.

Both victims survived.




A couple of days later, officials say Hardin led Milwaukee County Sheriff's deputies on a pursuit from a residence near 11th and Vine in Milwaukee. The complaint indicates Hardin reached speeds of up to 64 miles-per-hour on N. 12th Street and disregarded the lights and sirens of sheriff's deputies before entering onto I-43 near North Avenue. A few moments later, Hardin slammed into a street sign and struck a deputy's squad before coming to a stop. That pursuit happened on Friday, April 1st. A dash camera (seen above) captured the pursuit and crash.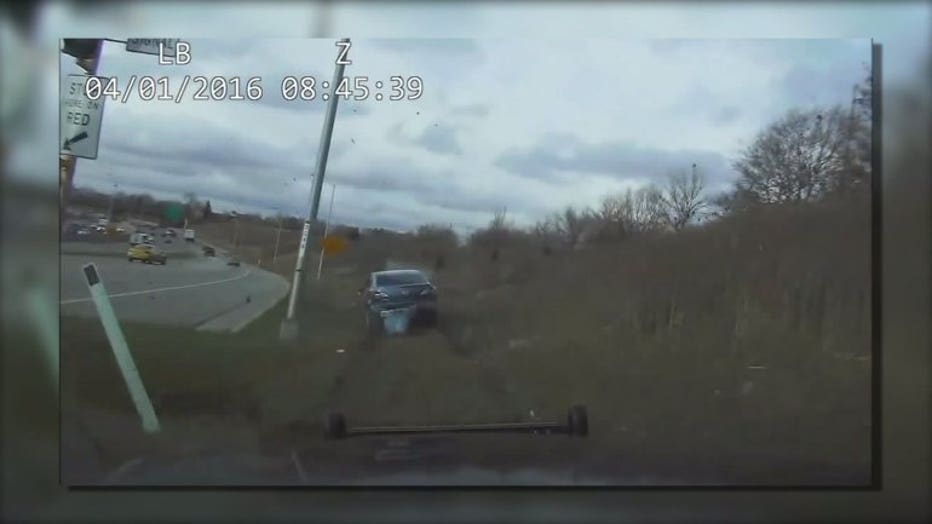 Pursuit allegedly involving Matthew Hardin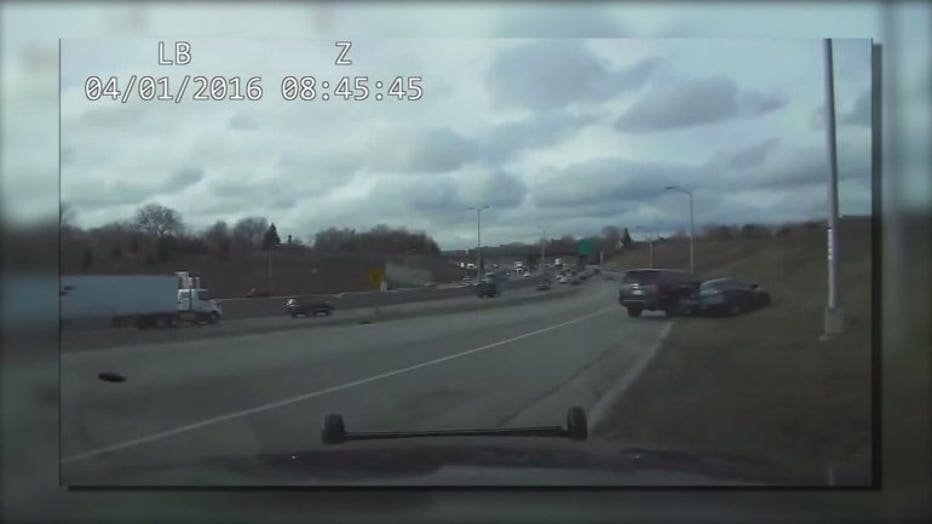 Pursuit allegedly involving Matthew Hardin


Investigators say Hardin was on supervised release at the time of the alleged shooting and pursuit for 2015 felony theft and recklessly endangering safety charges.

Milwaukee County Sheriff David Clarke said Hardin should have served two years in prison for that crime -- but the sentence was stayed in favor of eight months confinement and monitored release.

At some point, Clarke said Hardin removed his GPS monitor.

"This creep endangered the lives of other citizens and tried to evade capture," Clarke said in a statement. "This suspect was the benefactor of a watered down prosecution in exchange for a plea bargain."

In response, Milwaukee County Chief Judge Maxine White addressed sentences in general terms.

"We do what we can with what we have," White said.

Hardin is expected back in court in this case on April 19th.