Dashcam video of high-speed pursuit released, police seek 1 suspect
 

BROWN DEER -- Brown Deer police released on Tuesday, Oct. 9 dashcam video of a police pursuit that unfolded earlier in the month. The search for one suspect in this incident is still ongoing.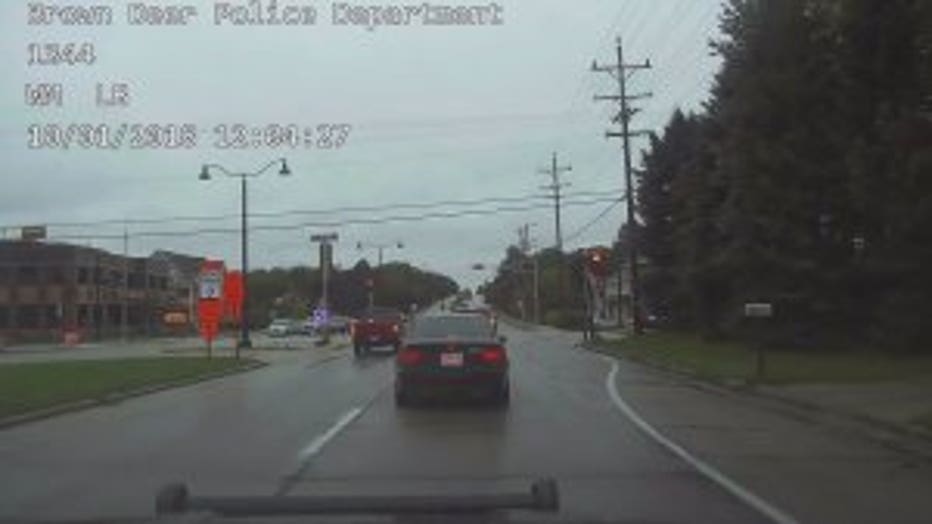 According to Brown Deer police, around noon on Monday, Oct. 1, officers were trying to stop a stolen BMW, which fled, and the pursuit began, reaching speeds near 90 miles-per-hour. The driver weaved in and out of traffic, blowing through several red lights.

Eventually, the driver lost control on a curve. The slick roads caused the car to wreck -- and end up on its side. But one suspect managed to hop out -- and make a run for it.

An officer chased that suspect -- while a second person inside the vehicle was cornered, attempting to escape.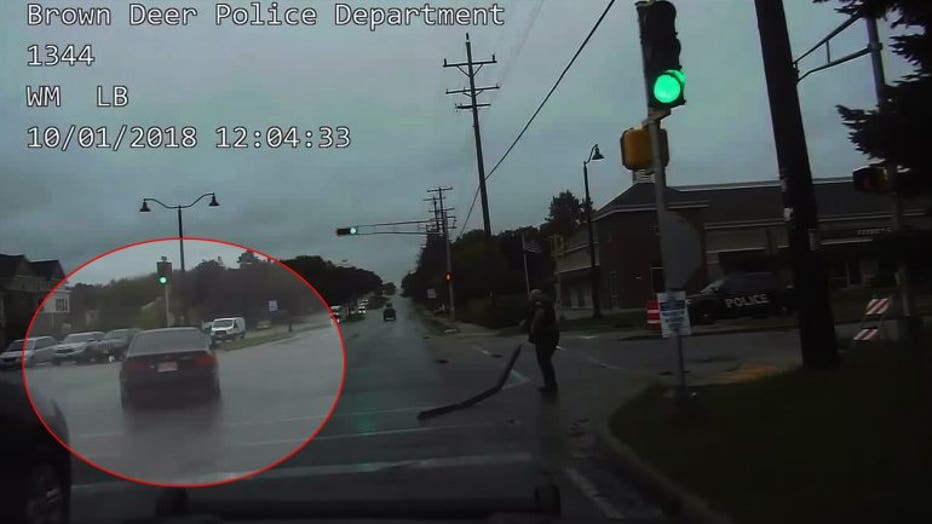 Alize Baker lives near Sherman and Custer, where police searched for the suspect who ran.

"What if he would have ran to somebody's house? You never know what he had on him," Baker said. "This is serious."

Baker and others living on the block are fed up with people stealing cars and wreaking havoc on the community.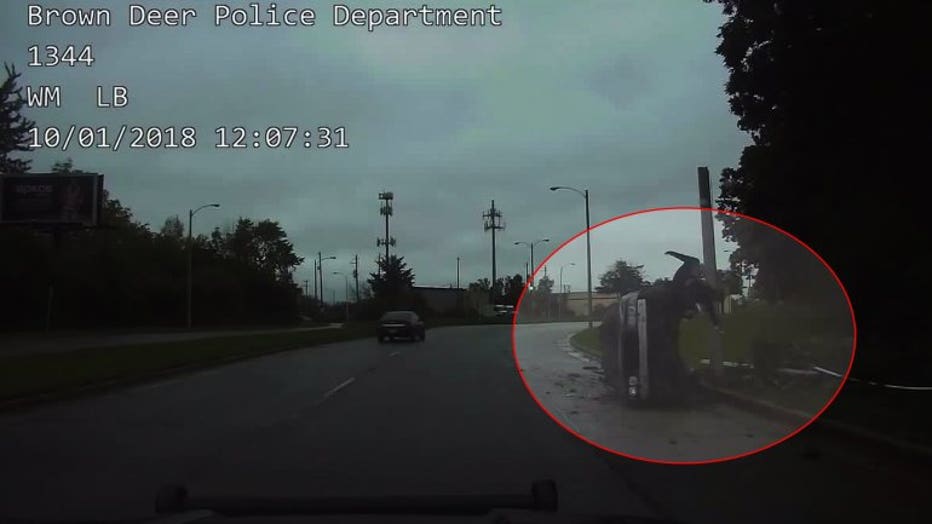 "These young people need to understand this is not a game," Baker said.

Latoya Russell had her vehicle hit by the driver of a stolen car.

"Pretty banged up. They got out and ran," Russell said.

Russell's niece and friend were hurt -- and are now dealing with lifelong effects from their injuries. Russell fears what could have happened and wants to send a message to people like this.

"You can kill someone. You can not only kill someone, you can kill yourself," Russell said.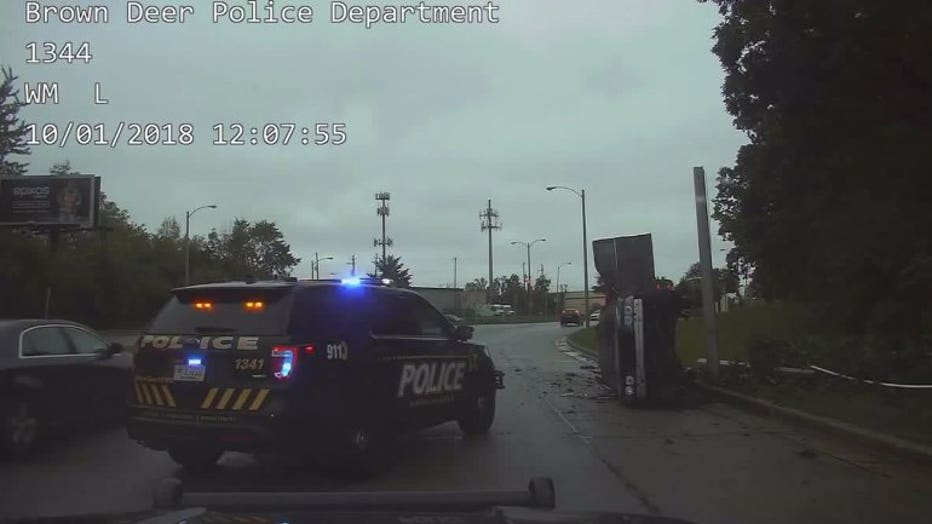 Police described the suspect still being sought as a male, black, in his late teens to early 20s, wearing all black — a black zip-up sweatshirt/jacket with a white T-shirt underneath. He has short hair on the sides that is a little longer on the top.

If you have information that could help in this investigation, you are urged to call Brown Deer police.