"Dangerous people:" Wauwatosa police seek suspect in carjacking of 60-year-old woman


WAUWATOSA -- Wauwatosa police have released clear surveillance photos of a suspect wanted for his involvement in the carjacking of a 60-year-old woman. Police believe he may be responsible for other robberies.

The carjacking happened on January 19th near 68th and North Avenue.

Police say the 60-year-old woman was carjacked in the parking lot of a Speedway gas station. She was sitting in her car when a vehicle pulled up behind her -- blocking her in the parking spot.

The Wauwatosa Police Department is asking for the public's assistance in identifying this man, whom police believe approached the woman from behind:

PHOTO GALLERY:



"The subject pounded loudly on the hood of her car to gain her attention, then opened the car door and ordered the woman to get out of the car," Lt. Brian Zalewski with the Wauwatosa Police Department said.

The suspect never showed a weapon, but fearing for her life, police say the woman got out of the car.

The suspect got in, and sped off.

The carjacking happened just after 9:00 p.m. in a busy area.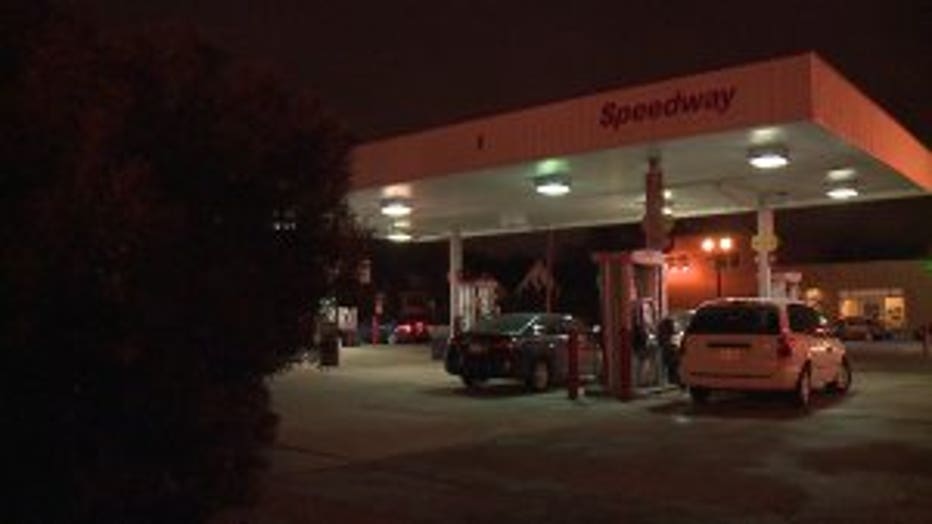 Speedway gas station near 68th and North in Wauwatosa


"She looked like she was in shock and then angry. There was a moment where I realized something wasn't right," Jenny Bartoszewicz said.

Bartoszewicz was pulling into the Speedway gas station when she witnessed the crime.

"There were people all around us and they just didn't seem to have any fear at all," Bartoszewicz said.

Bartoszewicz said she recognizes the man seen in the surveillance photos above. She said he looked her right in the eye during the carjacking.

"I really tried to pay attention to what they looked like and what they were wearing," Bartoszewicz said.

Police believe the woman's vehicle was used to commit more armed robberies over the next few days.

The vehicle was eventually spotted by police in Milwaukee, who tried to arrest the driver, but he took off -- eventually abandoning the vehicle.

Police said they found evidence in the vehicle that indicated more crimes had been committed.

"These are definitely dangerous people that are out there and they're not concerned about anyone's well-being but their own," Lt. Zalewski said.

Police believe the suspects in this case are also responsible for a number of street armed robberies and strong-armed vehicle thefts.

The other vehicle used to commit this carjacking was also recovered.

Anyone with information is asked to call the Wauwatosa Police Department Detective Bureau at (414) 471-8430. You can also use the new "Text-A-Tip" by texting to "crimes" and including "tosa" in the message.