'Dangerous drugs:' 36 arrested through 'Operation Orange Bottle' in Racine Co.


RACINE -- Racine County Sheriff Christopher Schmaling on Friday, Nov. 2 held a news conference to announced that since the beginning of 2018, 36 more individuals have been targeted and arrested through "Operation Orange Bottle."

"If you're going to insist on selling medications and other dangerous drugs in our community, here in Racine County, you're going to be targeted and you're going to be arrested," said Sheriff Schmaling.

In 2018, the Racine Sheriff's Office Metro Drug Unit have continued their narcotics and prescription medication enforcement efforts through a fluid and large scale investigation referred to as "Operation Orange Bottle".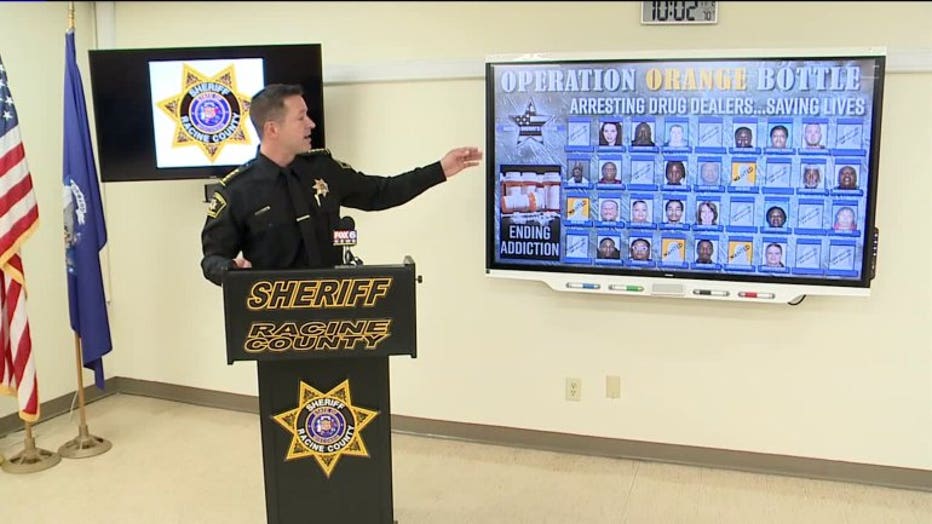 This ongoing initiative by the sheriff and his staff is designed to identify those individuals responsible for the sale of prescription medications and painkillers. More specifically, it is part of an ongoing effort by the Sheriff's Office to target street level dealers.