Damage to Dousman Transportation Co. bus terminal could be as much as $3 million after 4-alarm fire
WAUKESHA COUNTY -- Officials battled a large fire on Sunday, October 2nd at the Dousman Transportation Company in Merton. 35 school buses were destroyed. Investigators are still working to determine whether the fire was started intentionally -- but we're told the Waukesha County Sheriff's Department is following up on several leads.

An insurance company is still inspecting the damage, but we're told it could be as much as $3 million.

On Monday, officials with the Bureau of Alcohol, Tobacco and Firearms (ATF) were on scene, along with Waukesha County Sheriff's Department investigators -- and a cleanup crew.

The fire happened at the bus terminal at N77 W30902 Hartman Court just before 1:00 p.m. Sunday.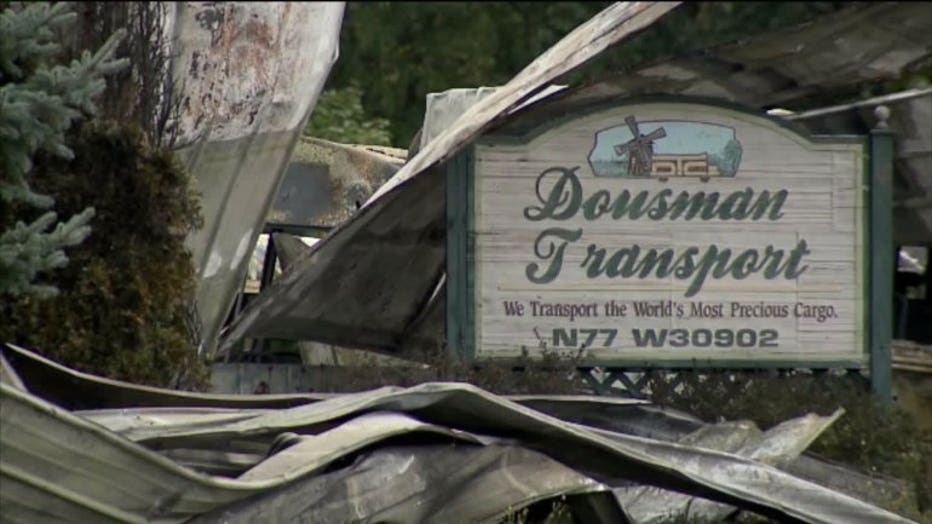 Fire at Dousman Transportation Company in Waukesha County


A series of small explosions shattered the quiet Sunday afternoon in Waukesha County.

It was determined more than 30 school buses were fully engulfed. We're told 35 buses and the bus barn were destroyed by fire.

On Monday, as the investigation into the cause of the fire continued, the focus was on clean-up.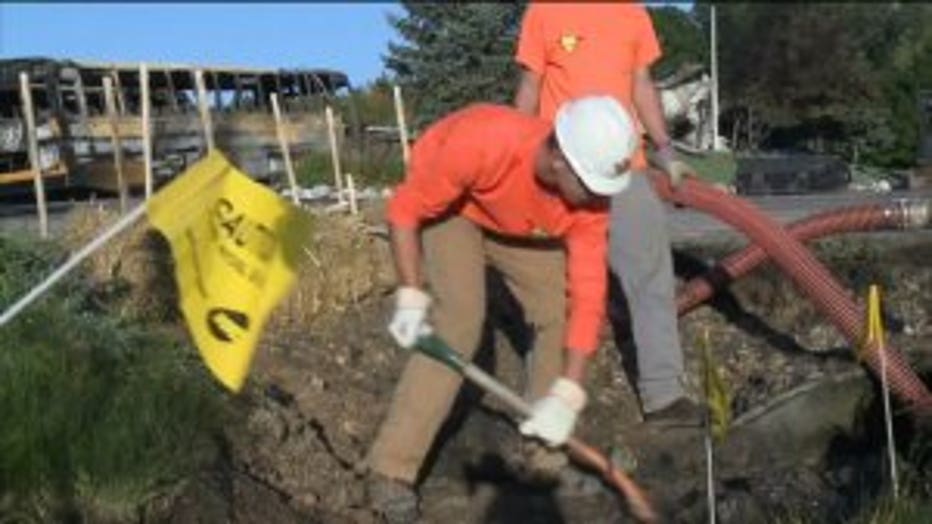 "Normally if you had a fire, that fuel would probably go up in the fire. A lot of that diesel might have burned up in the fire -- but when they`re throwing water on it and it`s maybe coming out of the tanks, it`s also flowing out with the runoff," Keith Hitzke said.

Hitzke runs North Shore Environmental Construction. His crews respond to fuel spills. He estimated 200 to 400 gallons of diesel from the buses may have contaminated the surrounding soil during the fire.

"We were fortunate that it never went into the wetlands down here. Now we`re basically removing the surface impacts. We`ll be sampling that area," Hitzke said.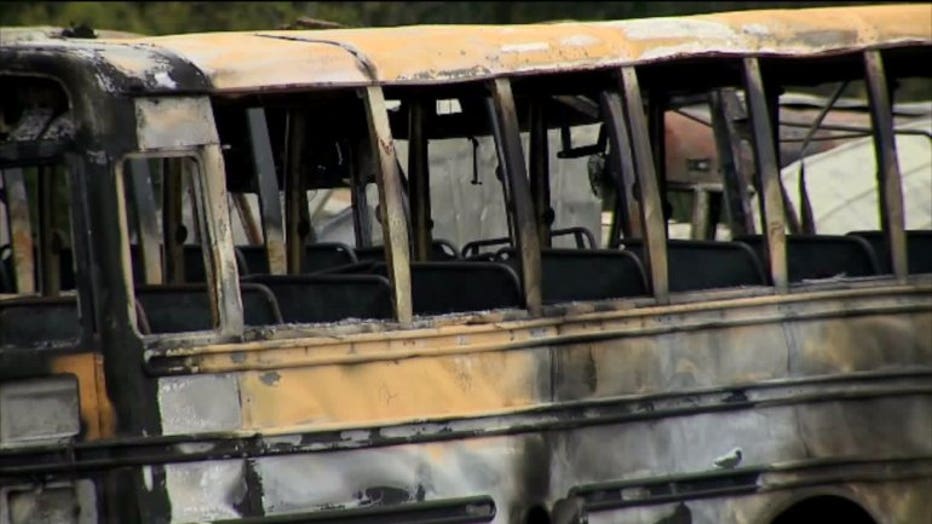 Fire at Dousman Transportation Company in Waukesha County


Officials with the Waukesha County Sheriff's Department were on scene Monday as well. A spokeswoman said the bus terminal will be considered a crime scene until investigators determine the cause.

"I do feel sorry for the bus drivers. This is a personal loss for them. It`s the equipment that they drive. It`s their company, their jobs," Hitzke said.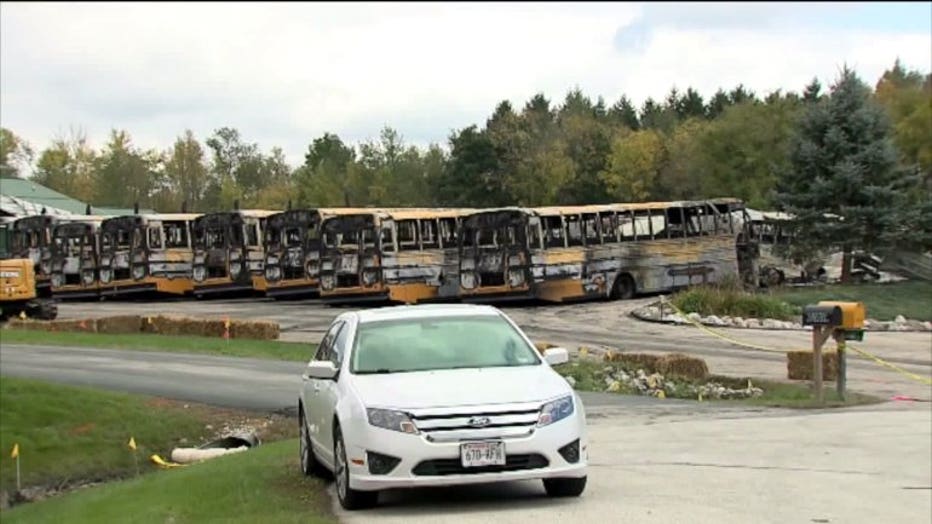 Fire at Dousman Transportation Company in Waukesha County


An emotional Dousman Transportation Company bus driver spoke with FOX6 News at the scene on Sunday:




"There are 50 employees -- for some it's their only job. This company is phenomenal. A phenomenal company that takes care of everybody -- very concerned about the students. We have a tremendous safety record that's second to none. The ownership is very kind and involved. The community has tremendous faith and trust in us. This is a tragedy of the highest proportions for this kind of area. You couldn't have picked anything worse with the effect it's going to have on the senior citizens, adults and especially kids who really rely in this company. There are eight terminals under Dousman Transport -- and we have a good relationship with other bus companies. Hopefully we'll be able to cobble together enough buses to get the kids to school," the driver said.

Below is video of this fire from FOX6's Mickie Leach:




Multiple fire departments responded to this scene. Some crews stayed for six hours.

"The explosions were pretty scary, and we wanted to keep our people out of harm's way -- so we re-positioned our truck once we got there to get a better safety vantage point for our staff," Brian Cull, Merton fire chief said.

PHOTO GALLERY



35 school buses were impacted by this fire.

The Dousman Transportation Company had sufficient buses at another facility to accommodate the children needing transport -- so there was no disruption in service.

The Dousman Transportation Company services dozens of schools -- districts like Hartland-Lakeside.

Glenn Schilling, superintendent of the Hartland Lakeside School District told FOX6 News replacement buses were found in time to get kids to school on Monday.

"Dousman did an outstanding job. They had buses that arrived (Sunday) -- and so they informed us (Sunday) evening that they were ready to go. All of the buses arrived on time. Everything went as usual. You wouldn`t have known anything went wrong," Schilling said.

Again -- the cause of this fire remains under investigation.

Monitor FOX6Now.com for updates on this developing story.