Dairy dispute: Wisconsin farmers thankful, still nervous after President Trump takes their side


IRON RIDGE -- Monica and Dave Roskopf say they are thankful but not more optimistic about their future as dairy farmers after President Donald Trump took their side in a dispute with Canada this week.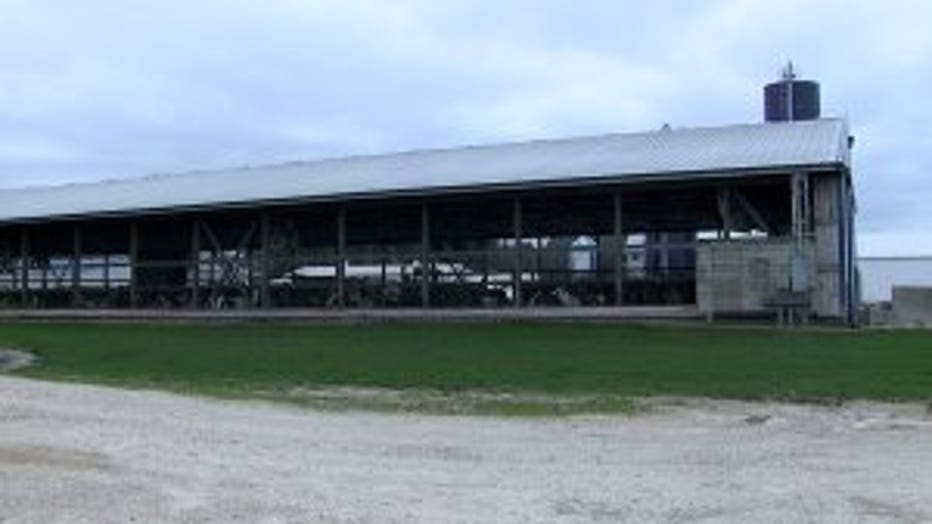 The Roskopfs, who own a family farm outside the small Dodge County community of Iron Ridge, own one of 75 affected farms. Their processor, Grassland Dairy, says Canada will no longer buy its products and, in turn, they will stop purchasing milk from dozens of Wisconsin farmers on May 1st.

During a speech in Kenosha on Tuesday, President Trump called the situation "very unfair" to Wisconsin farmers and said his plan was to "call Canada" and work out a solution. The Roskopfs, who plan to dump their milk if there's no resolution, say it's not that easy.

"I think it's great he got involved. It's going to take awhile," Dave Roskopf said. "Now that it's only 10, 11 days away, I guess it's starting to hit home harder."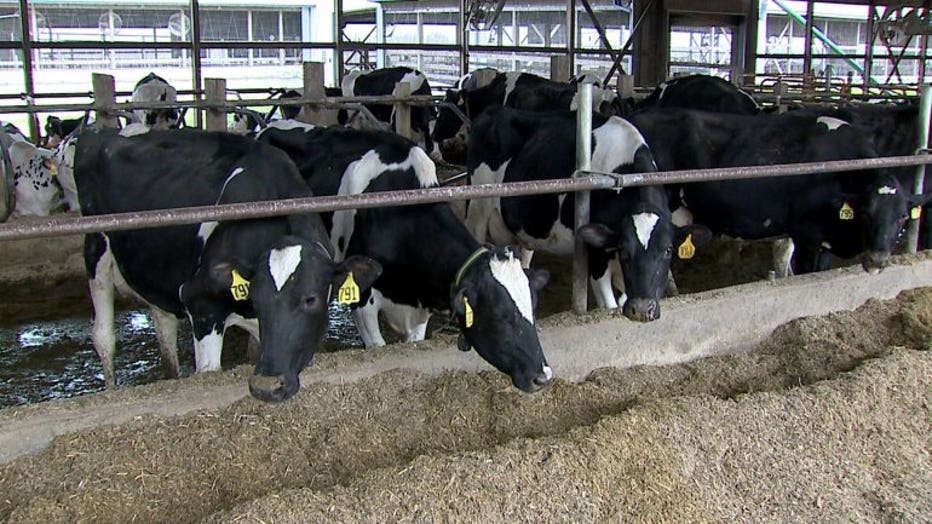 The Roskopfs and other Wisconsin dairy farmers have requested that another processor take their milk temporarily, until a political solution is reached.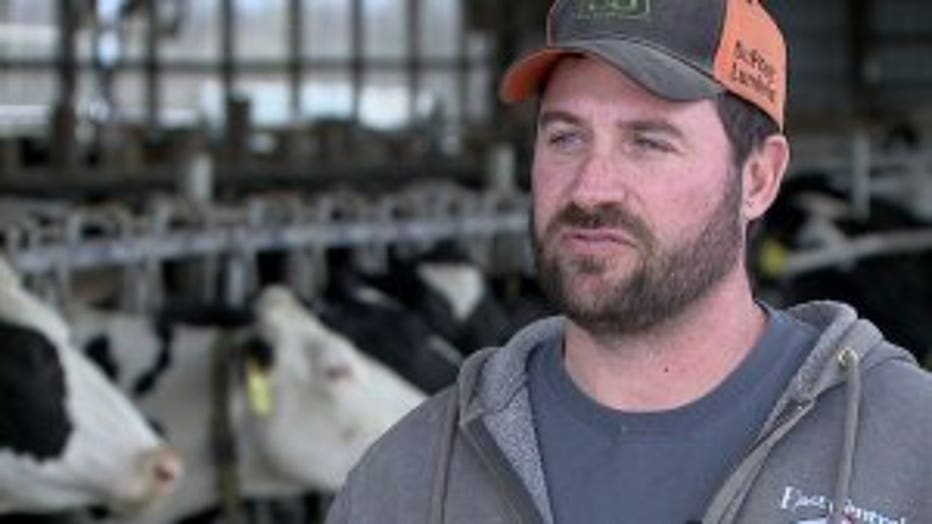 Mullins Cheese, a processor located in central Wisconsin, has added eight farmers and an additional 100,000 gallons of milk per day, according to the Farm Journal.

Other processors have told the Roskopfs that they are at capacity and cannot add farms, Monica Roskopf said.

"I'm getting more nervous because the plants are all full and they say they have nowhere for the milk to go," she said. "We're running out of time."

U.S. Sen. Ron Johnson said that he and Gov. Scott Walker had briefed President Trump on the dairy dispute. During a visit to Snap-on Tools in Kenosha on Tuesday, the president incorporated it into his speech.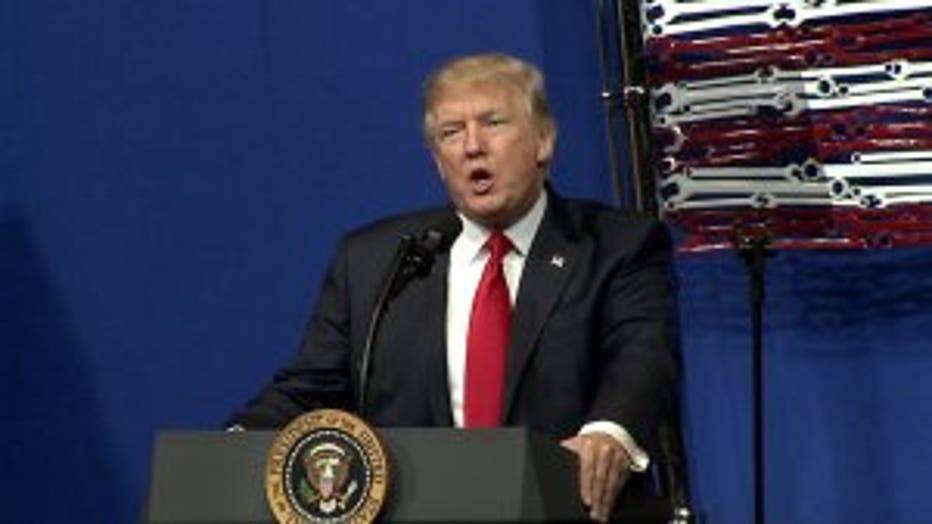 "We'll get together and call Canada and say, 'What happened?'" Trump pledged. "And they'll give us an answer, but we're going to get the solution -- not just the answer."

The Dairy Processors Association of Canada was unimpressed by President Trump's tough talk.

"President Trump's reaction is not surprising. He is defending his domestic dairy industry," chief executive Jacques Lefebvre said in an emailed statement. "We believe that further communications with the Canadian government will broaden his perspective on this issue. We are confident the Canadian government will stand by its dairy industry."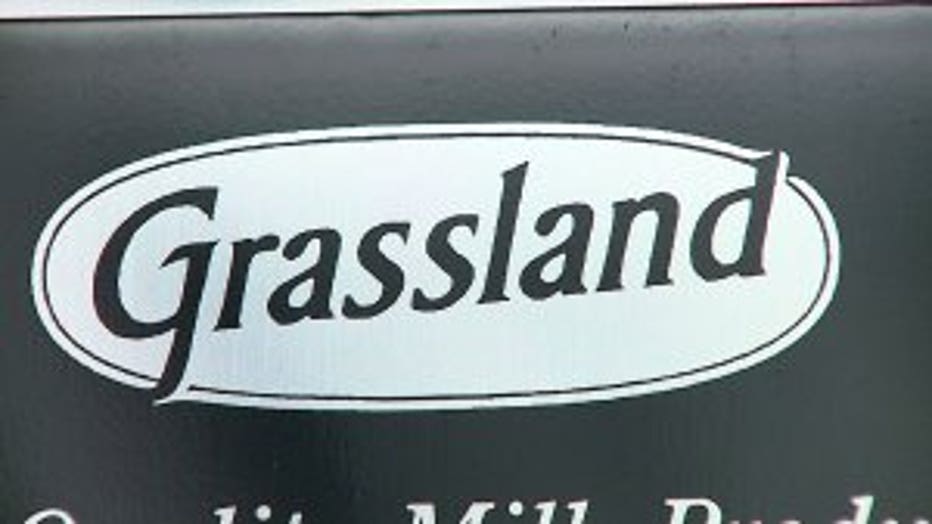 The Roskopfs said Grassland had not contacted them since the beginning of the month, despite company spokesman Maureen Lee pledging publicly last week that Grassland would be "assisting producers to find a new home for their milk."

Lee did not respond to an emailed request for comment on Wednesday.

The Roskopfs said it would not be possible to provide their raw milk to food pantries or other outlets, because it would need to be pasteurized first. Dave Roskopf said he planned to dump his milk in a lagoon on his property if a solution wasn't reached.

"For being the Dairy State, that's not going to look good if we're dumping milk down the drain, or out in the fields," he said, "instead of producing it for cheese and milk."