Cudahy firefighters rescue man, child from bluff at Sheridan Park


CUDAHY -- Firefighters rescued a 50-year-old man and a five-year-old child from the bluff at Sheridan Park in Cudahy on Tuesday afternoon, June 23rd.

The initial call for help came in shortly after 3:30 p.m.

The fire chief on the scene told FOX6 News nobody was hurt. Apparently the man and child got down pretty far on the bluff -- and were not able to get back up. They were apparently hiking on the beach, and they started to climb the bluff when the father realized the bluff was too steep and the dirt was starting to give way.

Rescue crews had to rappel down the side of the bluff to bring the father and son to safety.

The man and his son were located about 75-feet down.

The child was harnessed to a firefighter with a life line and pulled to safety. The father was able to use the life line to pull himself up to the edge of the bluff.

We're told firefighters with the Cudahy Fire Department trained for this type of scenario just last week.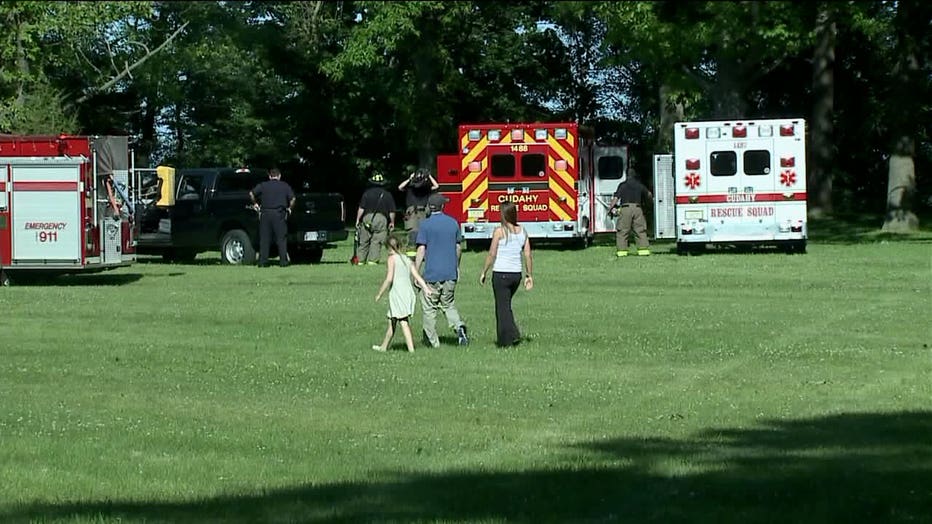 FOX6 News has a crew on scene. Monitor FOX6 News and FOX6Now.com for updates on this story.