Crews begin 'extremely delicate' demolition of abandoned Somers home dangling over Lake Michigan


SOMERS --  Crews on Tuesday, Nov. 5 began the demolition process at a home dangling over the edge above Lake Michigan in the Village and Town of Somers -- working to beat Mother Nature to the punch, getting the demolition started with snow on the way. It was only a matter of time before erosion would consume the abandoned home -- dangling over the lake for months.

The home's foundation was being pulled apart as a gap grew larger between its bricks. Down below, buoys and cables served as a temporary fix. The home's former owners parted ways when their back porch tumbled into the lake.

The crumbling house was then in the hands of mortgage lender Fannie Mae.

"Just given all the rain we've had, the ground is pretty unstable there," said Jason Peters, Village and Town of Somers assistant administrator. "It's been something that's creeping up."

According to the contractor, a 35-ton cable wrapped around the house twice was all that was keeping the house in place until demolition. The structure was heavily anchored onto the foundation of the garage.

The demolition process was easier said than done.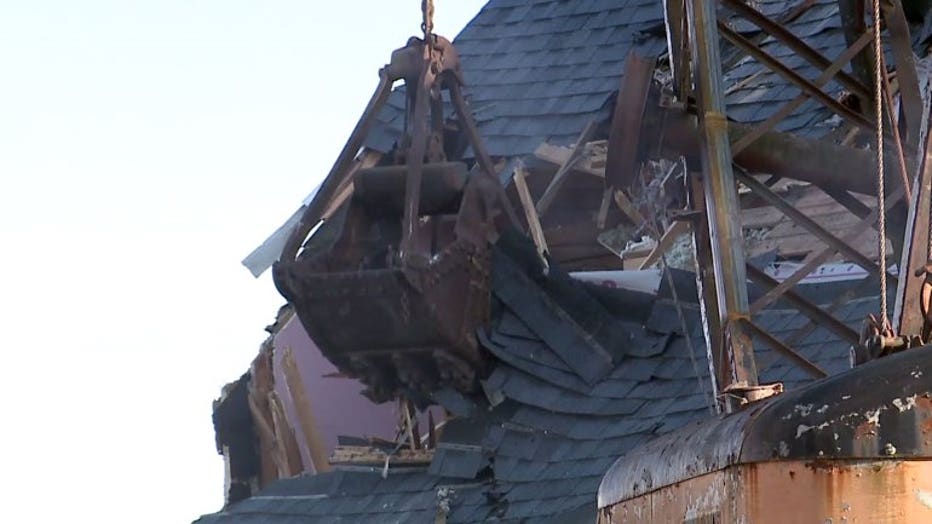 "We're trying to be extremely delicate," said Max Lucansky, demolitionist. "Too much shaking could make it go. We've been taking small bites out of everything, trying not to drop the bucket too hard."

In fact, nothing about this project was easy.

"Unfortunately, became a rush project with a bunch of moving parts that are very difficult to rush, and that's led to the majority of our issues," said Lucansky.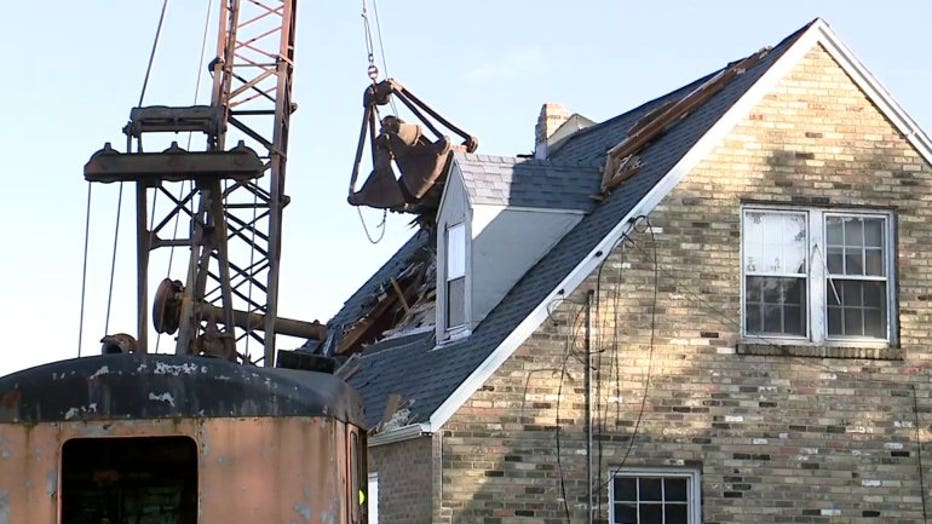 As crews worked to demolish the home delicately, passersby stopped to see it for themselves.

"The way it's coming down, I just hope it don't fall all the way in, and I hope these guys stay safe," said Steven Pounderes.

Mark Warmann checked in on what used to be an old neighbor.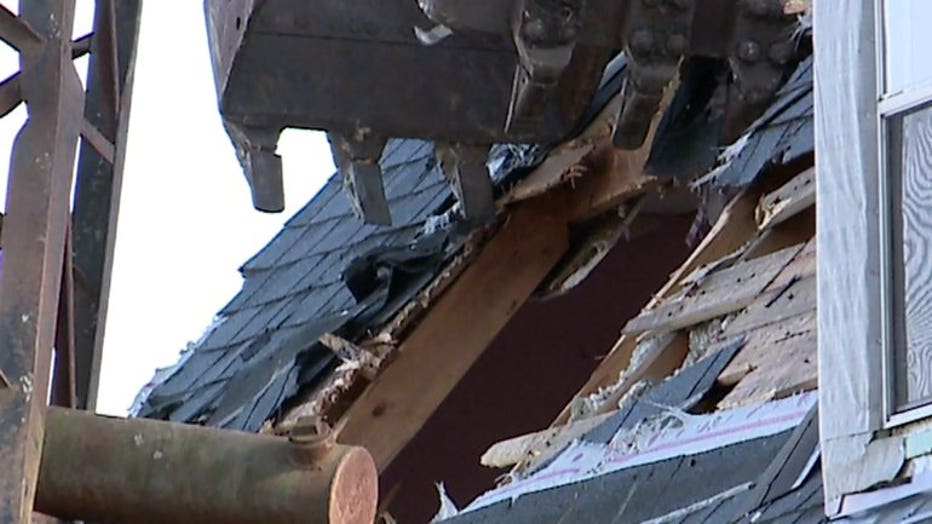 "They had a nice patio and everything," said Warmann. "I went back a couple months later, and it's all gone. The ground is all the way to the front door. You cannot stop that. That's all Mother Nature doing its thing."

"Just pray for them," said Pounderes. "If it was me, I'd probably wind up moving."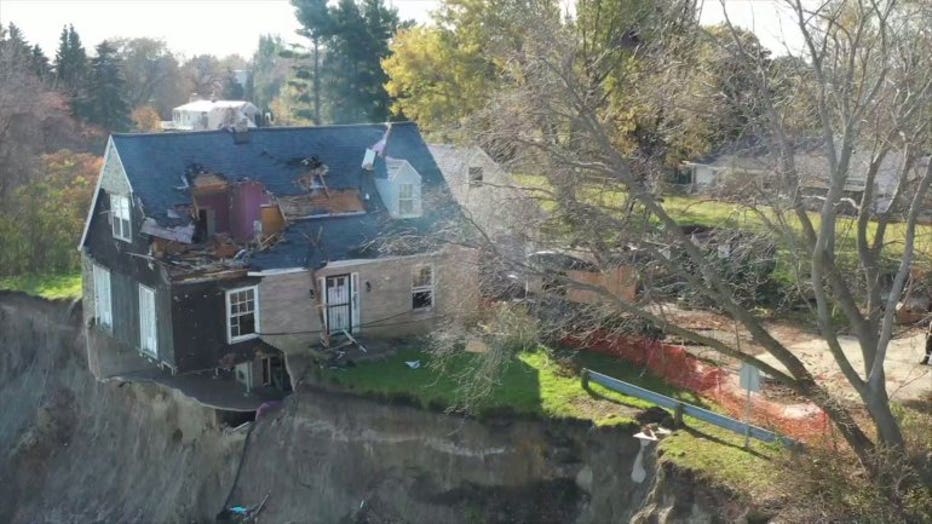 The demolition crews said they were hopeful the project would be completed in a day, but that didn't happen. They planned to be back out at the home Wednesday morning to finish things up.