County executive debate: Chris Abele's $400,000-a-year private security a key issue


MILWAUKEE -- Milwaukee County Executive Chris Abele is describing for the first time the 2013 incident that Abele says was the reason he sought a $400,000-a-year security detail that has become a sticking point in his re-election campaign.

State Sen. Chris Larson has often used the private security as an attack line against Abele, who defended himself during the candidates' first debate Monday, February 22, at the Italian Conference Center in Milwaukee.

Abele became animated when recounting the story. He said he was out to dinner, and a babysitter was at home with his children when a man came to the door.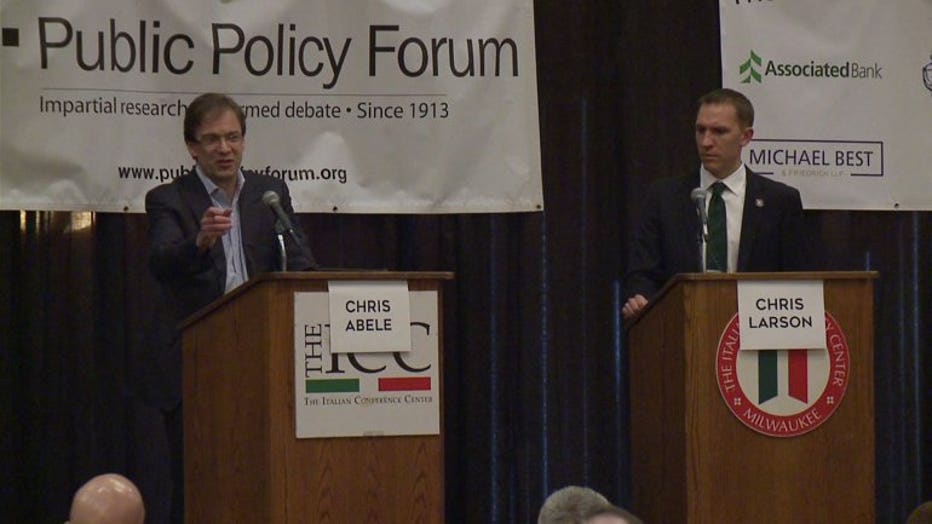 Chris Abele, Chris Larson take part in Milwaukee county executive debate


"(The sitter) starts to open the door. It gets kicked open. The sitter gets knocked off her feet. Papers fly out of this guy`s hands that have all sorts of crazy threats. And he starts saying, 'are you Mrs. Abele? Are you Mrs. Abele?'" Chris Abele said.

Soon after, Abele asked the Milwaukee County Board of Supervisors for $400,000 to hire a private firm instead of getting help from the Milwaukee County Sheriff's Office. The county executive's critics have blasted him for the decision, and Larson has often attacked Abele's security as "Hollywood-style."

Abele told reporters twice after Monday's debate that "zero of your tax dollars" are paying his security costs. Yet Milwaukee County Board Chairman Theo Lipscomb said Abele's description wasn't quite accurate.

"The county executive's proposal was to use public money in 2014 and 2015 and again in 2016," Lipscomb said. "It's only because the county board has said he needed to use sworn law enforcement did anything change this year."

The county board approved $100,000, or one-fourth of Abele's initial request, for the 2014 and 2015 fiscal years. Abele didn't start using the security until 2015, when he provided county supervisors with a heavily-redacted copy of his security contract.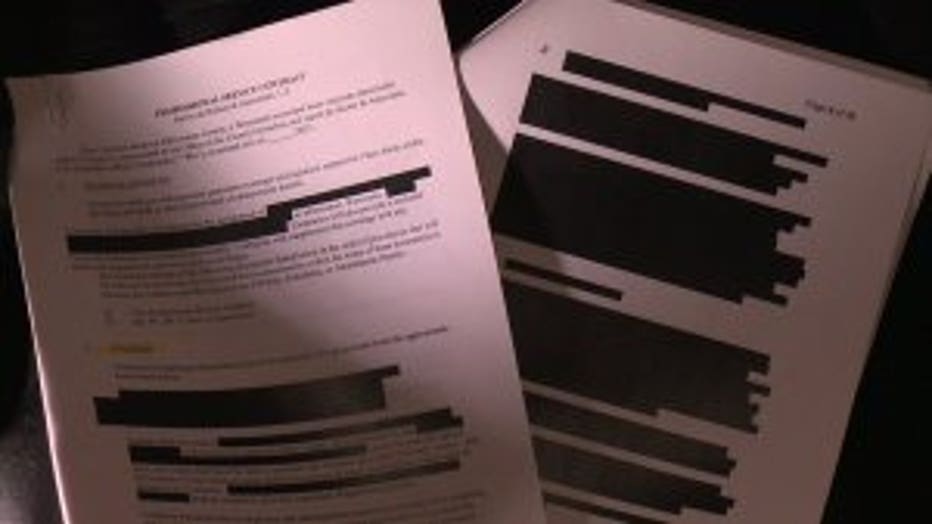 Chris Abele's heavily-redacted security contract


The board stripped the $100,000 last fall, allowing Abele to use taxpayer money for security only if he goes through the sheriff.

After the county board approved its version of the budget last fall, Abele issued a rebuke to the board for removing the $100,000. He did not veto the amendment "in the interest of collaborating with the county board."

During Monday's debate, Larson said someone once threatened to burn down his house, but he pledged to use a public law enforcement official for security if he's elected as county executive. Afterward, Larson said the threat was related to the 2011 debate in the state Legislature over collective bargaining.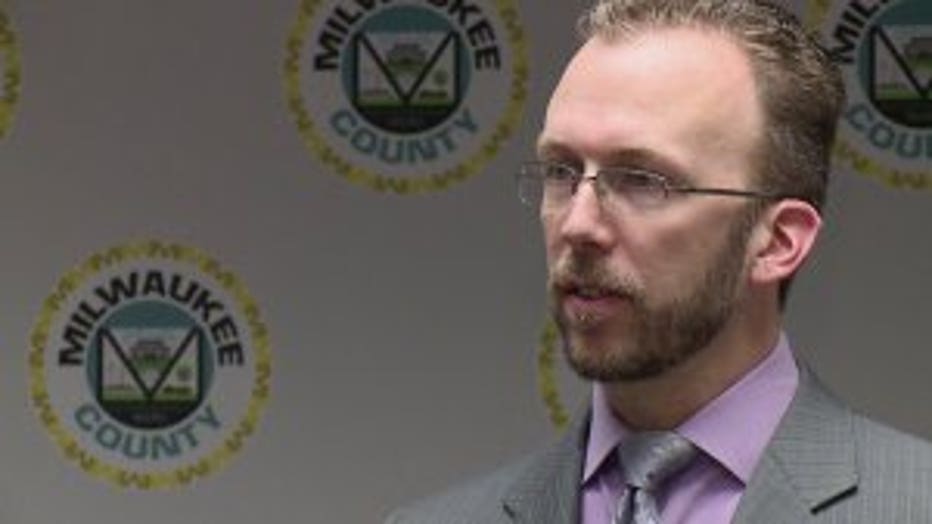 Theo Lipscomb, Milwaukee County Board chairman


Asked why he isn't using a sheriff's deputy, Abele said negotiations with Milwaukee County Sheriff David Clarke's office were unsuccessful.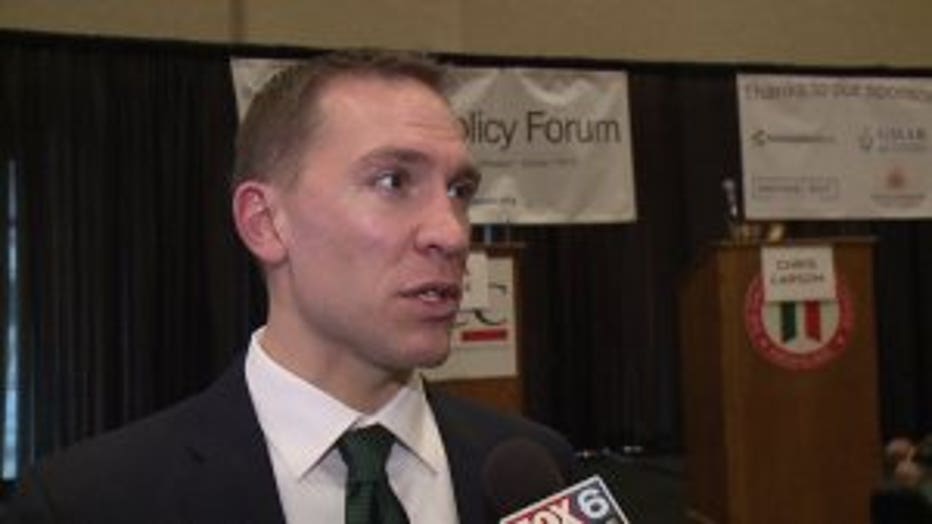 "We spent about a year going back and forth with their department trying to get an arrangement that would work. At the end of the day, we didn`t," Abele said.

Fran McLaughlin, a spokeswoman for Clarke, provided FOX6 News with a memorandum of understanding dated January 7th, 2014, that would have provided Abele with a security detail according to terms laid out in the document.

Richard Schmidt, an inspector with the Milwaukee County Sheriff's Office, signed the memorandum that day. Abele's signature is not on the document.

Abele and Clarke have a contentious relationship. Clarke is currently suing Abele, alleging the county executive violated his First Amendment right to free speech in stripping money from the sheriff's budget over comments that Clarke has made.

Larson said "I think people know" that he and Clarke wouldn't get along either, but said he had a different plan if he couldn't use a Milwaukee County deputy.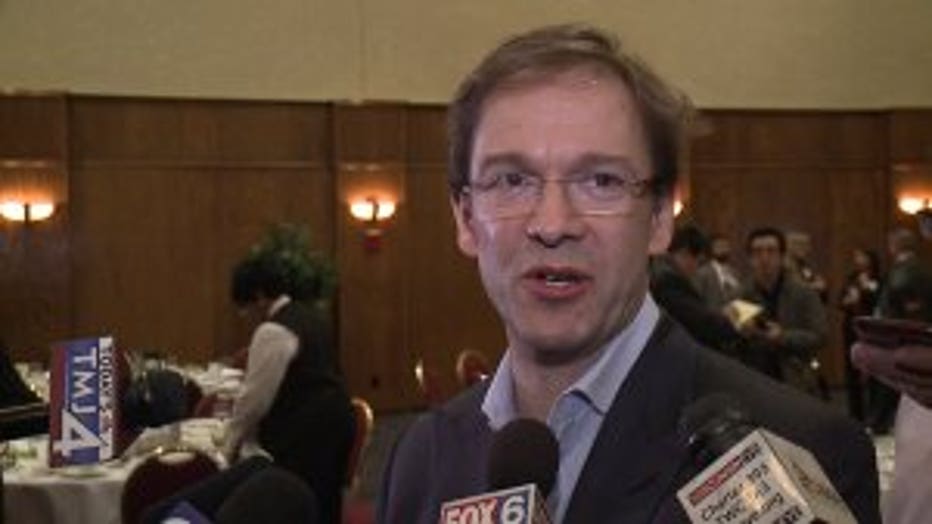 "If that`s the case, we`ll go to another law enforcement (agency)," Larson said. "We have 19 municipalities (in the county), and they have police officers. We would have a public safety official when we have that need."

Abele wasn't immediately sure whether the man who tried to force his way into his home had been arrested. Abele's spokeswoman referred questions to the Milwaukee County District Attorney's office after business hours Monday.

Kent Lovern, a spokesman for the district attorney's office, said he knew of an incident at the Abele home but said no charges were filed against the man.

Since Abele was away from his home at the time of the 2013 incident, it's unclear whether a security detail would've helped because the security would have been with him.