County Executive Chris Abele, who wasn't present, speaks out about public hearing on Domes


MILWAUKEE -- On Wednesday night, February 24th, the public was invited to weigh in on the future of the Mitchell Park Domes. It was a packed house, and there was plenty of input.

Hundreds packed the greenhouse adjacent to the Domes, which remain closed.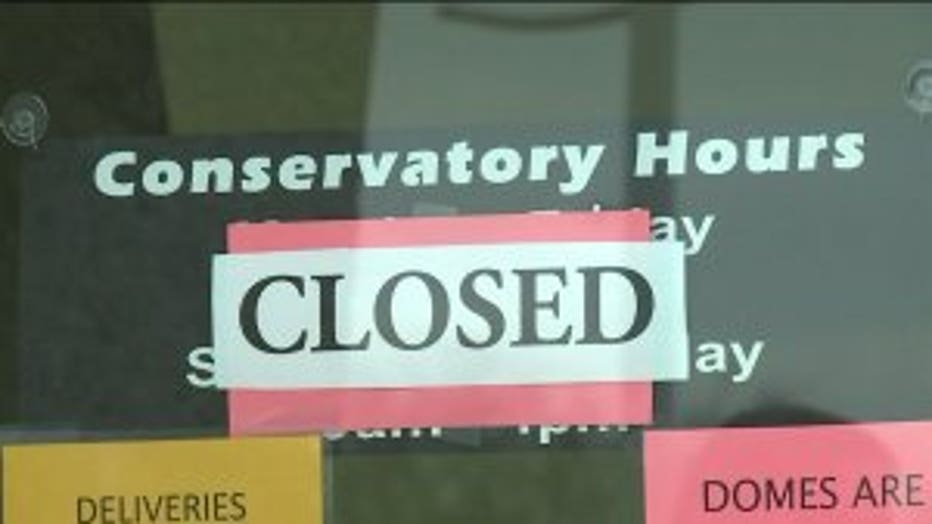 The Arid (desert) Dome was closed on January 29th — after a fallen chunk of concrete was discovered. On February 5th, officials said all three Domes would be closed for the weekend due to safety concerns. Then, we learned all three Domes would remain closed indefinitely.

Milwaukee County Executive Chris Abele wasn't able to make it to the public hearing. He was out of the state at a national meeting for the Boys & Girls Club.

On Thursday, FOX6 News spoke with Abele about missing the public hearing.

"I think it's a great thing that this meeting happened and I think you and everybody at the meeting would agree that can't just be the only meeting we have. We should talk and we are going to talk with every constituency we can," Abele said.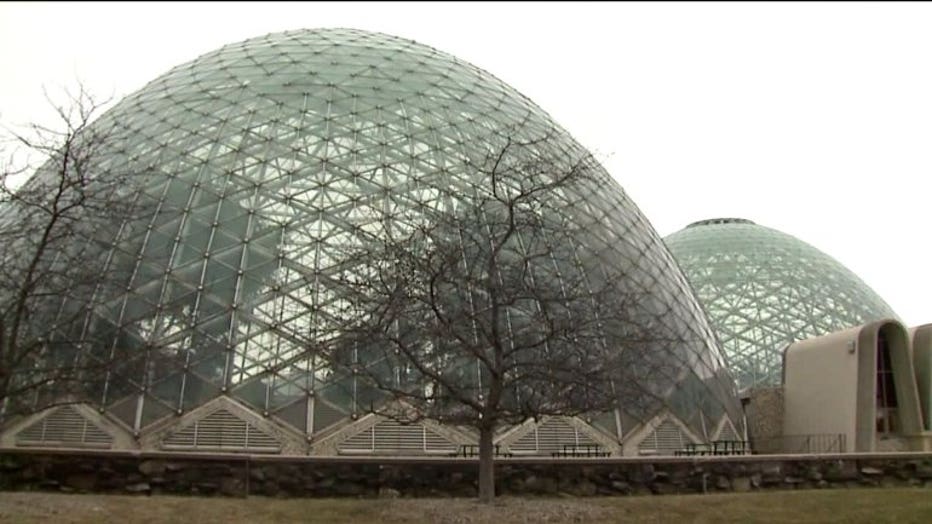 During the public hearing, we got some insight into the scope of a full replacement.

"It is my opinion that anything short of full repair or complete replacement will lead to even greater costs in the future," John Dargle, Milwaukee County Parks director said.

Milwaukee County's facilities manager said that would include replacing the concrete system, as well as the aluminum framing and glass. He said the rough estimate cost for doing that in all three Domes ranges between $60 million and $71 million.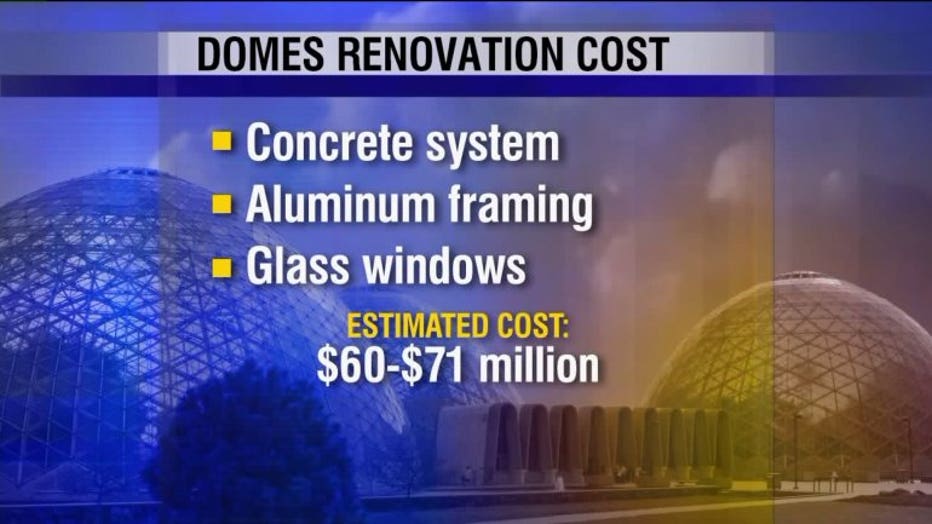 On Monday, February 22nd, Abele presented a $1 million short-term plan that involves wrapping the "connections" in the Domes with a wire mesh.

The County Board has already allocated half that amount for Domes repairs.




The Milwaukee County Board's Parks Committee will take a closer look at the suggestions.

It could act on a short-term plan at its March 8th meeting.

Abele has said his hope is for the "Show Dome" to open by May 1st.