Contract negotiations: MCTS officials, union leaders to sit down with federal mediator August 21st
MILWAUKEE -- Milwaukee County Transit System officials said Monday, August 10th MCTS and Amalgamated Transit Union Local 998 (ATU) continue to make progress toward a contract agreement.

According to MCTS, bus drivers' union officials and MCTS officials are reviewing and considering a variety of options and proposals.

The parties will resume negotiations with the assistance of a federal mediator on Friday, August 21st in an effort to reach an agreement on a contract.



In late July, supporters of Amalgamated Transit Union Local 998, the MCTS bus drivers union, protested with a camel outside Milwaukee County Executive Chris Abele's condo -- saying they're still upset over the contract dispute that led to a three-day strike in early July.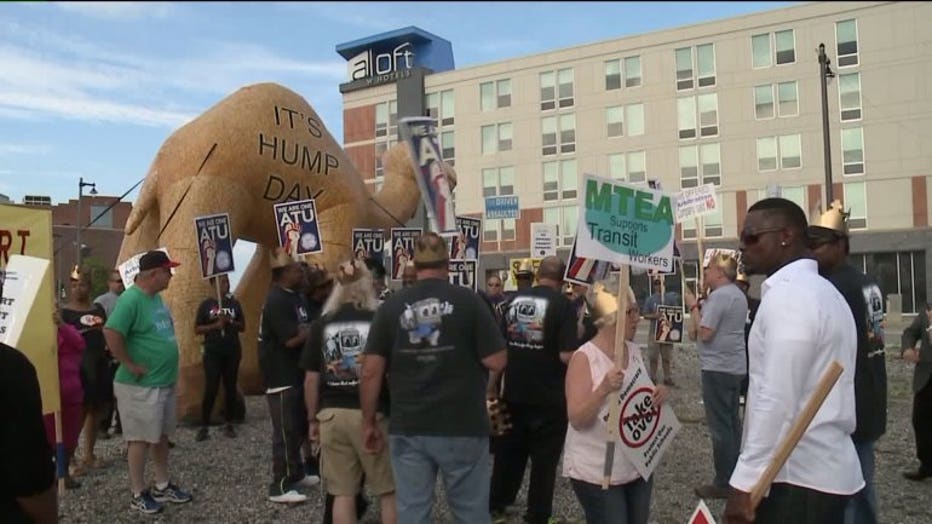 Amalgamated Transit Union Local 998 protest


Drivers walked off the job at 3 a.m. July 1st and began picketing at the Milwaukee County Transit System garages after contract negotiations between union leaders and transit officials broke down. Drivers returned to the job at 3:00 a.m. July 4th -- but a contract agreement hasn't been reached.

Union leaders say the camel used during the protest Wednesday represented Abele being a "hump" -- getting in the way of their negotiations.

Union leaders have said one of the big issues they have with the contract presented by MCTS is the hiring of part-time drivers.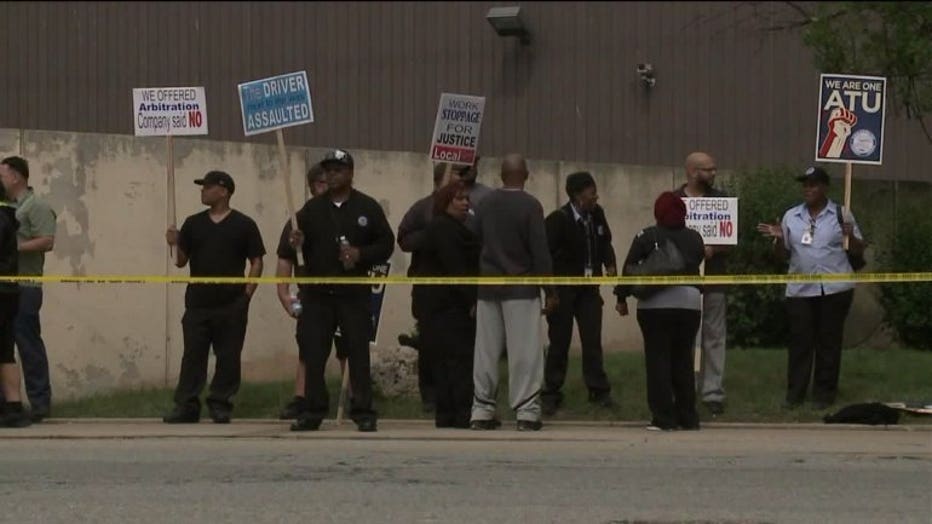 During the protest outside of Abele's condo building, union leaders said another strike was not out of the question.

"Anything is possible. I'm not going to sit here and lie to you. Anything is possible. I want a fair contract. All they had to do was sign on the dotted line and go into arbitration or give a fair contract," James Macon, Local 998 president said.

A representative for Milwaukee County Executive Chris Abele said Abele remains focused on supporting transit riders and protecting Milwaukee County taxpayers.

Ahead of the three-day strike in early July, we're told there were 10 meetings between Milwaukee County representatives and Local 998 leaders.

The strike began one day after Local 998 leaders and MCTS representatives sat down with a federal mediator to try to come to a last-minute agreement -- but that did not happen.

The three-day strike in early July was the first strike by MCTS drivers since 1978, when union members stayed off the job for 39 days.

CLICK HERE for further coverage of the bus strike via FOX6Now.com.