'Concerns run very deep:' Community leaders urge state lawmakers to take action against mass violence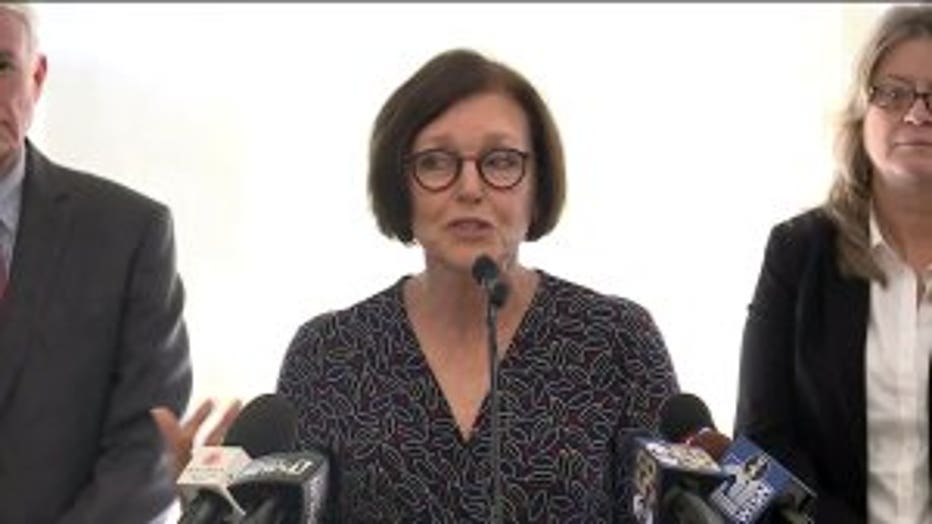 Wauwatosa Mayor Kathy Ehley


OAK CREEK -- The League of Wisconsin Municipalities announced on Wednesday, Sept. 25 a plan to send a letter to the Wisconsin Legislature, urging state lawmakers to take action against incidents of mass violence.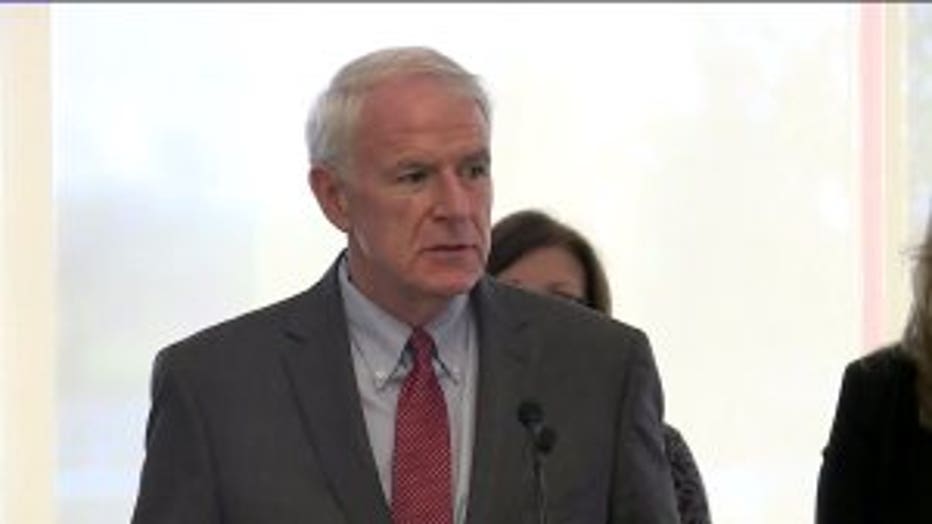 Milwaukee Mayor Tom Barrett


Wauwatosa Mayor Kathy Ehley was joined by Milwaukee Mayor Tom Barrett as well as other community leaders and law enforcement in this effort on Wednesday. Ehley said the letter was signed by 187 leaders from almost 140 communities in Wisconsin -- from the largest cities to the smallest rural townships.

"We have found that we have many things in common -- and the issue of mass violence is one of them," said Mayor Ehley. "We can not continue the cycle that involves wringing our hands for a week and then moving on to business as usual."

"The reason that there are so many officials who have signed this letter is they are concerned about it," said Mayor Barrett. "When you've got over 170 public officials that are signing onto a letter like this, that tells you that the concerns run very deep."




The letter from the League of Wisconsin Municipalities did not offer a specific solution -- but said it is time for Madison to find one.

"There's not a specific ask," said Mayor Barrett. "It's just a call for action -- to please come together and put this on the front burner and not wait until the next tragedy occurs."

"Municipal leaders respect your role in deciding on a proper course of action, but we beg you -- please act," said Mayor Ehley.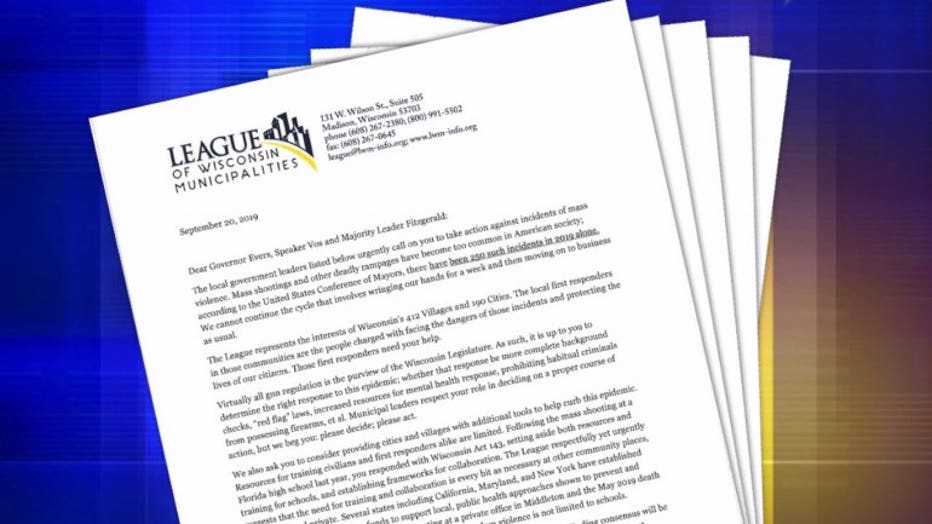 The letter did make one suggestion -- offering cities and villages more resources for training, similar to the bill passed in 2018, increasing funding for school safety.

"As the 2012 shooting right here in Oak Creek at the Sikh Temple, and the more recent September 2018 shooting at a private office in Middleton, and the May 2019 death of an Appleton firefighter at a bus depot demonstrate, random violence is not limited to schools," said Mayor Ehley.

"These are issues that, by law, we cannot address at the local level," said Mayor Barrett. "We need to have our state government be responsive to it."

Assembly Speaker Robin Vos issued this statement:

"In the Assembly, when we have an issue of such a serious nature, we look for bipartisan solutions like with the Speaker's Task Force on Suicide Prevention. I find it ironic that at the time of this press conference, the largest city in our state is looking to reduce its police force by 60 officers. The answer to gun violence is not removing the very people whose job is to protect the community."

Senate Majority Leader Scott Fitzgerald issued this statement:

"As I've said before, if there were easy solutions to this problem it would have been solved a long time ago. I look forward to continuing to work with the municipalities on ways we can improve public safety while protecting the Second Amendment rights of law-abiding citizens."
CLICK HERE to read the letter sent to Gov. Evers, Assembly Speaker Robin Vos, and Senate Majority Leader Scott Fitzgerald