Community activists shocked to learn of quintuple shooting at vigil: "Now we need police protection"


MILWAUKEE (WITI) -- No break from the bloodshed. Another very violent weekend in Milwaukee -- with more than a dozen shootings in a two-day period. One of them targeted an event meant to promote peace and healing -- and that has some worried for future vigils in Milwaukee.

It was a real shock for those who organize prayer vigils in Milwaukee to see those already suffering as a result of gun violence targeted by shooter(s).

"I was in shock," Tracey Dent said.

It's customary in Milwaukee to answer gun violence and tragic loss with peaceful prayer.

"I`ve done so many. I don`t know how many," Dent said.

But after this weekend, not even the prayer vigil is sacred.

"It`s kinda scary because now we need police protection at a vigil," Dent said.

Five people were shot on Saturday evening, May 16th during a vigil for 18-year-old Kendrai Walker who was shot and killed on Friday night, May 15th near 28th and Burleigh.

"People just started shooting at us and stuff. I had to take off running," John Jackson said.

Witnesses say one person who was shot was the mother of Walker.

"So many shots rang out," Jackson said.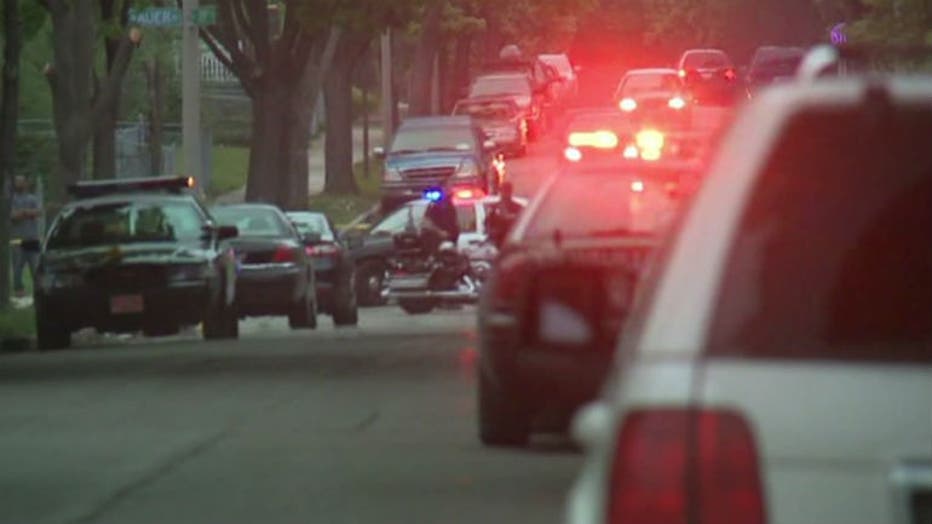 29th and Burleigh shooting with five victims


The victims are as follows:


No one is in custody in connection with this shooting.

It was a particularly violent weekend in Milwaukee -- with at least four shootings on Friday (one of them a homicide) and at least nine shootings on Saturday (one of them a homicide).

"Don't give up when times get hard. We have to stay strong," Dent said.

Community activists like Dent and Tory Lowe have organized countless vigils in Milwaukee.

"It doesn`t get any more sacred in our community than a prayer vigil," Lowe said.

They hope their supporters in the fight against gun violence will stand strong.

"If we continue to be dormant inside our homes these things will continue at an alarming rate," Lowe said.

Dent says he'll be asking the police to watch over future vigils -- something officers are willing to do.

Lowe is encouraging people to take back their neighborhoods, and the first step is knowing your neighbors.

If you have any information that could help police as they investigate this weekend's violent incidents, you're asked to give them a call.