Coast Guard suspends search for missing kayaker in Port Washington
PORT WASHINGTON — The Coast Guard suspended the search Thursday morning, March 17th for 27-year-old Marcus Beilman of West Bend -- the man who went missing on a kayak on Lake Michigan Wednesday afternoon, March 16th.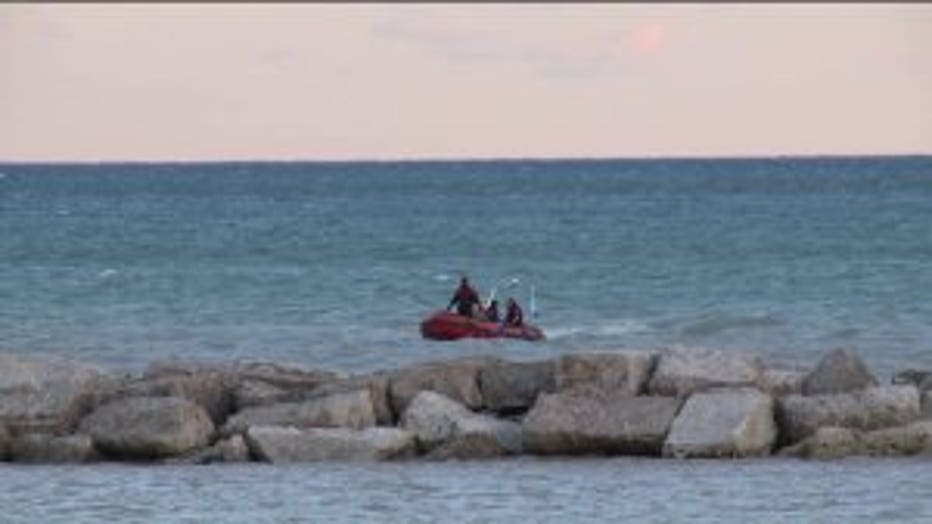 This follows search efforts that involved two U.S. Coast Guard helicopters as well as two Coast Guard vessels, searching for a total of 35 hours.

The call to officials came in shortly before 4:30 p.m. Wednesday from a passing bicyclist, who said an individual was observed coming out of the lake at Coal Dock Park, walking towards South Beach.

Kevin Beilman was found at the South Beach area. He reported that he and his brother had launched their kayaks from South Beach and at some point, given the wind and water conditions, his kayak overturned. Kevin Beilman said while he was in the water, he observed his brother's kayak overturn, and he lost sight of his brother and the kayak.

Kevin Beilman was able to swim to shore. He is expected to make a full recovery following treatment of exposure.



The Port Washington Fire Department immediately launched search and rescue efforts — searching the area by boat for Marcus Beilman.

The U.S. Coast Guard was assisting with this search.

Wisconsin Department of Natural Resources aircraft was also being utilized.

As of 9:00 p.m., the Port Washington Fire Department had concluded search efforts — but the Coast Guard continued to search. The Coast Guard officially suspended their search efforts at 8:21 a.m. Thursday.