CNN report: Sheriff Clarke plagiarized parts of his master's thesis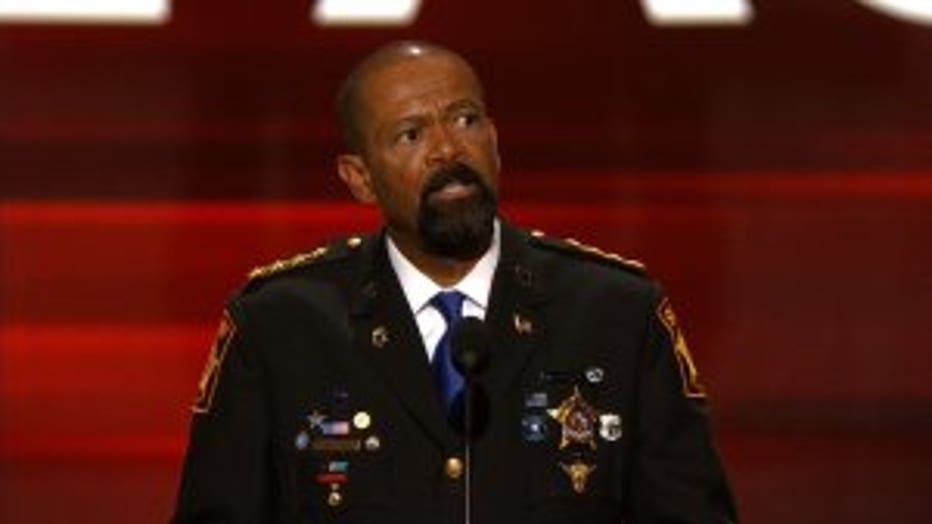 Milwaukee County, Wisconsin Sheriff David Clarke speaks at the Republican National Convention 2016 on Monday, July 18.


MILWAUKEE -- A new report from CNN is accusing Milwaukee County Sheriff David Clarke of plagiarism. The report, posted Saturday evening, May 20th claims Clarke plagiarized portions of his master's thesis on homeland security in 2013.

Earlier this week, Clarke announced he will be joining President Donald Trump's administration as assistant secretary in the Department of Homeland Security.

Clarke wrote his thesis for a master's degree in security studies at the Naval Postgraduate School in California. CNN states in Clarke's thesis, "Making U.S. security and privacy rights compatible," he failed to property credit his sources at least 47 times.

The CNN report goes on to list sources Clarke allegedly lifted words from for his thesis without the appropriate attribution -- including language from former President George W. Bush's book, "Decision Points."

The CNN report says Clarke, "lifted language from sources and credits them with a footnote, but does not indicate with quotation marks that he is taking the words verbatim."

One of the reporters on the CNN story has been tweeting excerpts of Clarke's thesis side by side with source material.




Before CNN released the story, Clarke tweeted, "Ample evidence of my previous tweet on @CNN political hack @KFILE. Guy is a sleaze bag. I'm on to him folks."




CNN says the Naval Postgraduate School in California is reviewing the accusations of the report.

Monitor FOX6 News and FOX6Now.com for updates on this developing story.