Classic Lanes owner awarded by FBI for efforts during Sikh Temple shooting


MILWAUKEE -- Al Passehl, the owner of the Classic Lanes bowling alley near the Sikh Temple of Wisconsin, was honored Tuesday, September 4th by the Milwaukee FBI.

"It`s unfortunate that tragedies like that often bring out the goodness in people and neighbors. He was just such a good corporate citizen and the FBI wanted to show our appreciation to him for everything he did," FBI Special Agent Teresa Carlson said.

Passehl received a Public Service Award for his efforts following the August 5th shooting incident at the Sikh Temple in Oak Creek. Passehl humbly accepted the award Tuesday.

"It wasn't necessary for them to do it. We just did what we thought was right, but it's appreciated," Passehl said.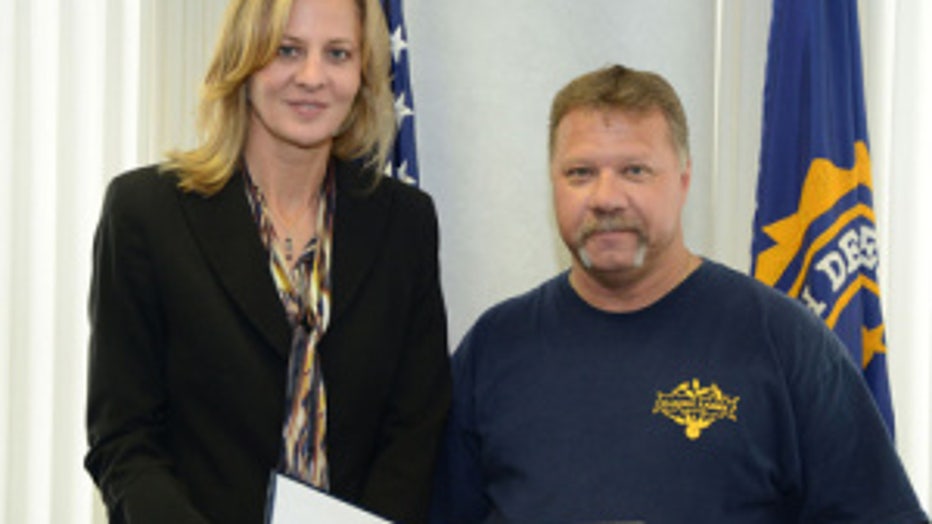 SAC Carlson presents the award to Mr. Passehl.


Passehl shut down his bowling alley for two days to help victims' families and members of the Sikh community. The bowling alley provided food and drinks and a place to gather following the shootings. It stayed open for Sikh Temple members for 37 straight hours.

"Having a place where we could work out of and get organized and have power and a place to meet was very important," Carlson said.

Passehl recently declined an offer of donations from a law firm who wanted to collect money for the bowling alley as a gesture of thanks. Passehl said he wants to see any money go to the victims and those injured in the shooting August 5th.

"I`m glad we were able to do what we could do. What we did was very little. God forbid this ever happens again to anybody in our community or any other one," Passehl said.

Passehl's selfless act is being recognized by many, including Oak Creek Mayor Steve Scaffidi.

"He was closed for two or three days and for a business that big and that busy, that`s a tremendous example of sacrifice. When I see him I will tell him I appreciate it and I know the community does," Scaffidi said.

Martin Law Office had set up a benefit account called "Benefit Fund for Classic Lanes" through BMO Harris Bank for 30 days. The office challenged other corporations in Oak Creek to donate $250. Kevin Martin says it was a small way to show appreciation for the Passehl -- and what he did for his neighbors.

"I can`t think of a better way to underscore what it means to be a corporate citizen than what Classic Lanes did and it really underscores the spirit of the city of Oak Creek," Martin said.

Six were killed in the shooting, and three were critically injured.

Milwaukee officials say they cannot recall when another award like Passehl's was given out.

CLICK HERE for more on this story from FOX6's media partners at the Oak Creek Patch.
CLICK HERE for more Oak Creek Sikh Temple shooting coverage via FOX6Now.com.