Clash of beliefs: Students, members of Westboro Baptist Church square up at UW-Milwaukee


MILWAUKEE -- Members of a church known for stirring controversy were bombarded by students on the campus of the University of Wisconsin-Milwaukee on Thursday, October 20th.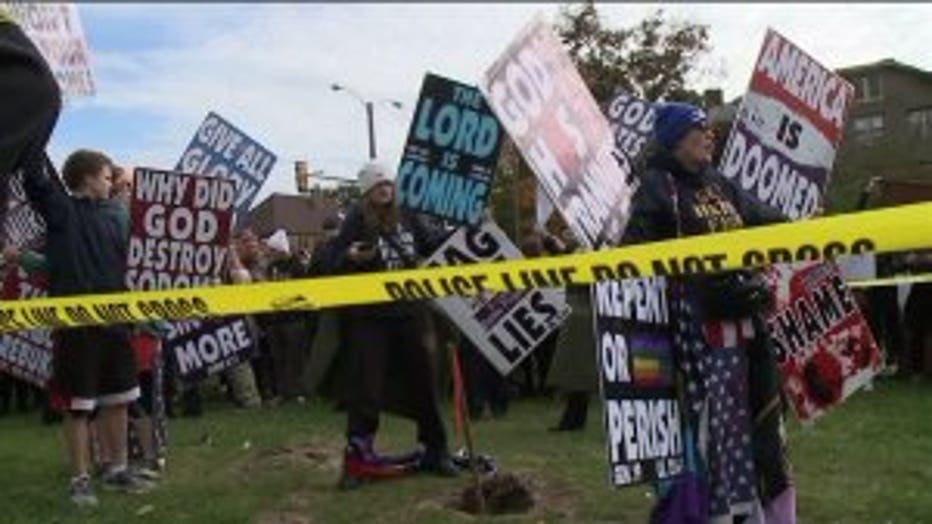 UWM students began gathering in a plaza just before 2:00 p.m. Thursday -- awaiting a visit from the Westboro Baptist Church. They were expecting a speech against alternative lifestyles -- and they were ready.

"I'm skipping a math class because I come from a very large, queer family. And so, as someone whose protested before, I think it's really important to advocate," said Mina Schidtke.

It turns out, they were in the wrong place. So they walked and surrounded the church members who were not deterred. They held signs and sand about God and repentance.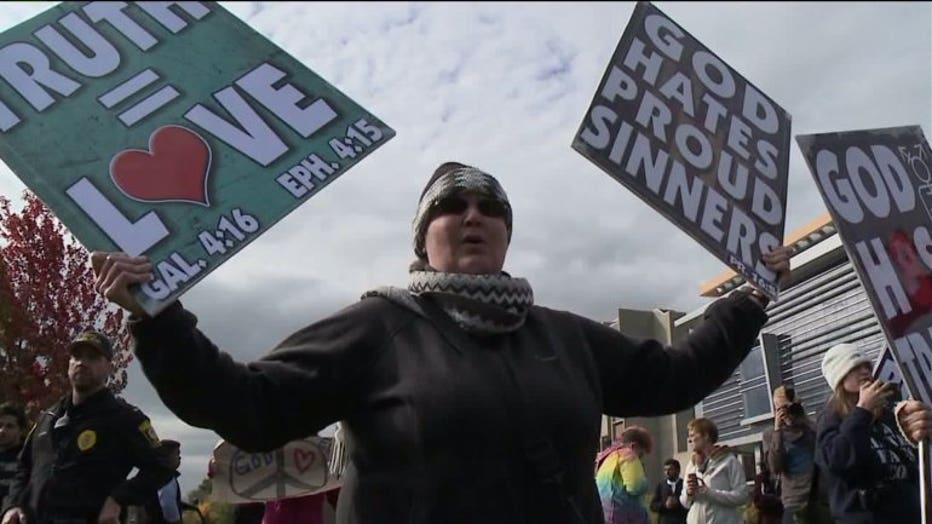 The Westboro Baptist Church group came to Milwaukee after leaving a similar demonstration at the University of Wisconsin in Madison.

"Because both these universities have a whole section on their websites about what they're doing about transgender and bathroom this and blah, blah. That's all so much folly like, you can actually change what God has done," said Shirley Phelps-Roper, a member of the Westboro Baptist Church.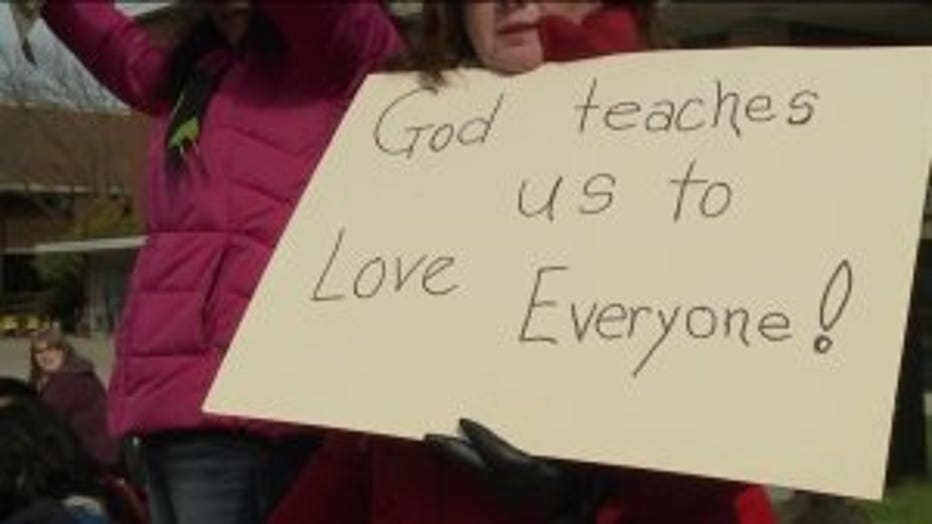 Campus police formed a human barricade to keep the two groups separated.

"The expression of free speech and people having different perspective can certainly be a challenge. We want everyone to be safe," said Timothy Gordon, Dean of Students.

After about an hour, the women left the campus hoping they planted a seed.

"We don't know who among these people is going to hear and head this warning and be given a heart to know their God," Phelps-Roper said.