China Lights lantern festival EXTENDED, open to visitors through Nov. 6th
HALES CORNERS -- Due to the overwhelming popularity of the lantern festival at Boerner Botanical Gardens, China Lights will be on display for an additional week.

All tickets with the end date of October 30th will be honored through November 6th.

China Lights: Boerner Brighter Than Ever celebrates Asian culture and features 40 larger-than-life, brilliantly lit, sculptural lantern displays. In addition to the dramatic displays of color, light, and sound, the festival offers stage performances of folk-culture entertainment, Asian-inspired cuisine, and a bustling marketplace. Hours are 5:30-10 p.m., Tuesday through Sunday. Boerner Botanical Gardens is located in Whitnall Park at 9400 Boerner Drive in Hales Corners.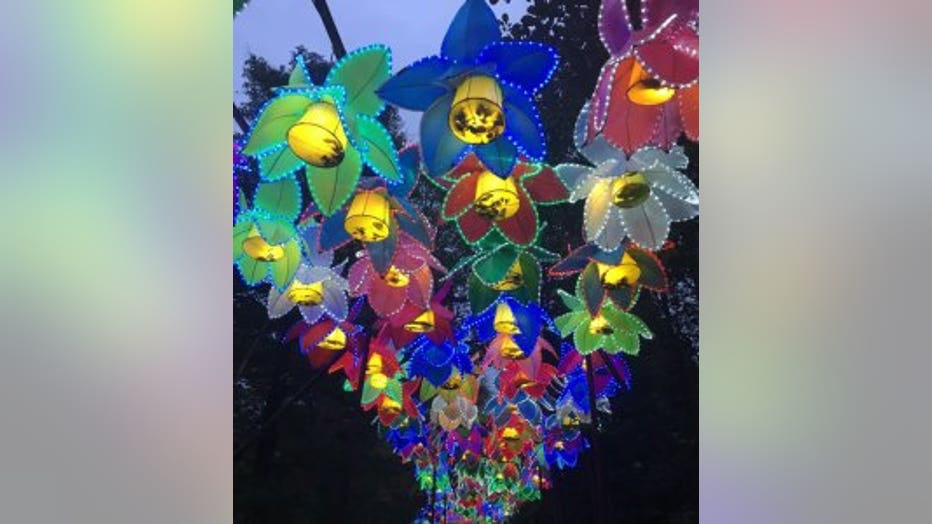 China Lights (Boerner Botanical Gardens)


Shirley Walczak, Director of Boerner Botanical Gardens said in a statement:

"Turnout on weekends has been amazing!We're encouraging patrons to enjoy the displays during the week as well."

28 artisans from China started work at the Gardens on September 1. They spent the last month assembling around 1,000 individual pieces that make up about 40 separate installations around the grounds.

If you're interested in visiting China Lights at Boerner Botanical Gardens, you can purchase tickets by CLICKING HERE. You can also take a look at photos of these beautiful lantern displays from other festivals around the country.