"China can't copy this:" Milwaukee Composites donating $100K worth of subflooring for streetcar
CUDAHY -- It's relatively unknown even here in its own backyard. A Cudahy company with clients worldwide is helping with the Milwaukee streetcar project.

Milwaukee Mayor Tom Barrett excitedly took a world tour of Milwaukee Composites on Thursday, October 26th with the company's president, Jeff Kober.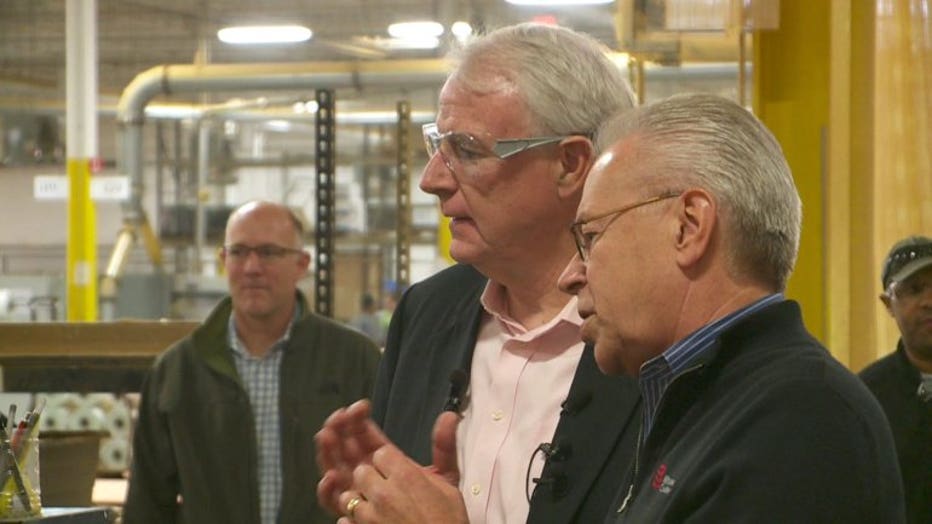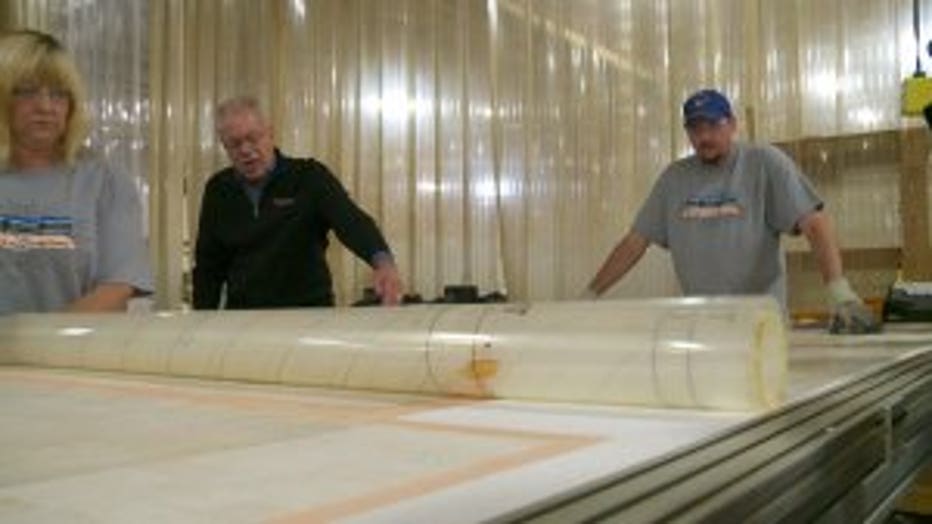 The product there will eventually be installed in the initial five vehicles of the Milwaukee streetcar -- a donation from the company with a value of about $100,000.

"The money wasn't anything to do with it. It was that we had to build this floor system here with our people so that they could have a legacy," said Kober.

Milwaukee Composites employs 70 people and supplies floors and doors for mass transit vehicles around the world. When Kober called the mayor about the donation, Barrett was overwhelmed by a company he was unfamiliar with.

"I thought, who, what, where," said Barrett.

Mayor Barrett is quite familiar with Milwaukee Composites now.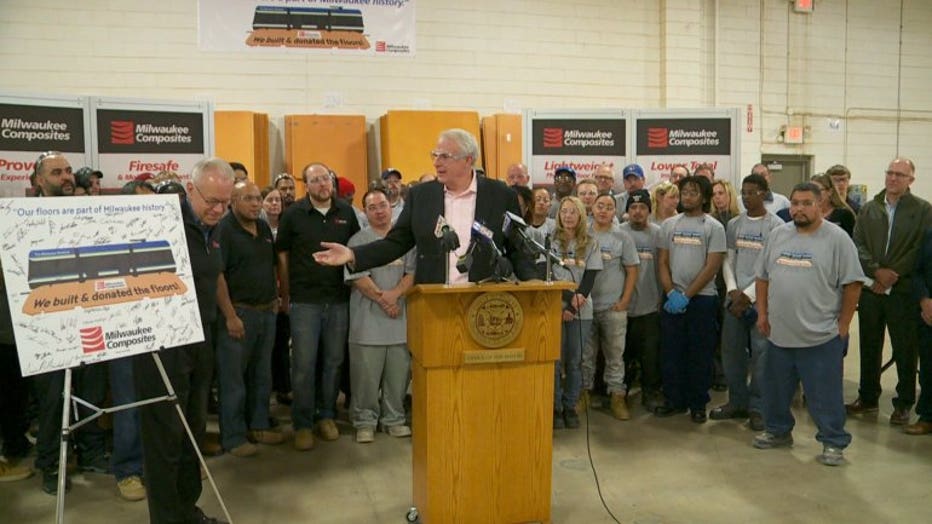 "I want to thank you for your generosity," said Barrett.

The Cudahy company's subflooring has a world-patented structure.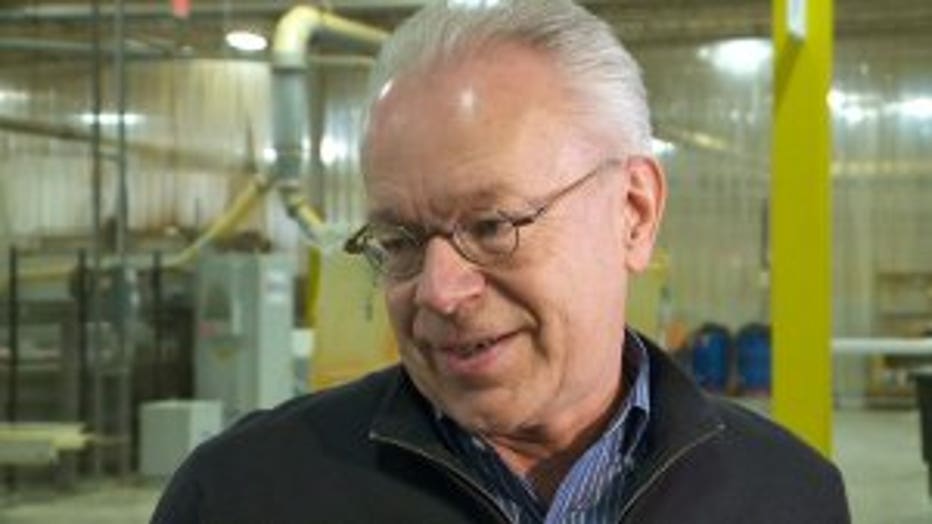 "China can't copy this," said Kober.

It's lightweight, durable, and the City of New York is its largest user. Workers are proud that a product from their hands will be in Milwaukee's streetcar.

"I look forward to the experience, sharing it with my children. They've never been on a city bus so I'm looking forward to riding the streetcar with them," said a Milwaukee Composites employee.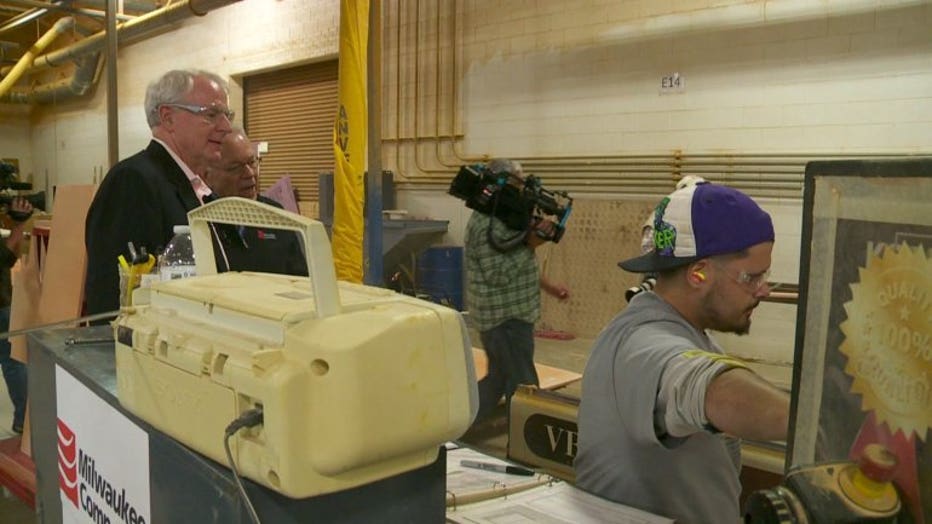 Milwaukee's streetcar has its critics. In fact, a recent Marquette University Law School poll found responders opposed to the project by a two to one margin.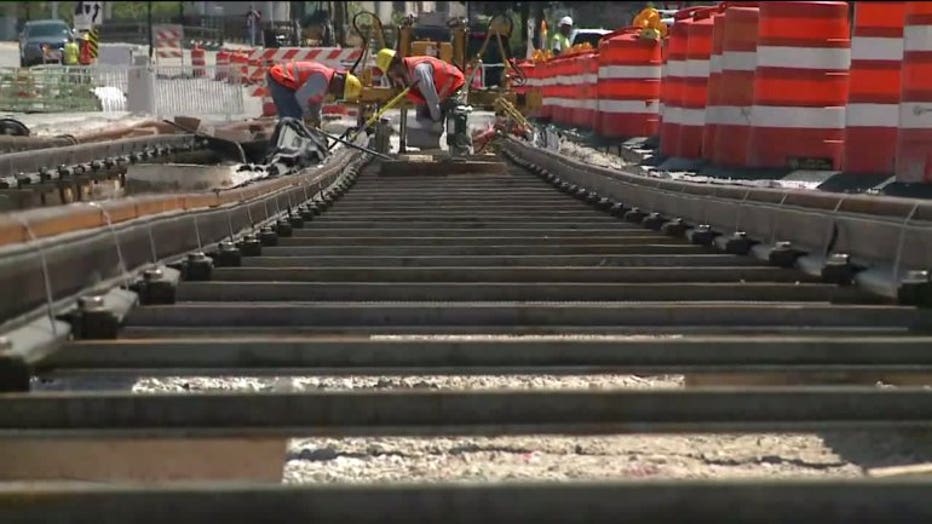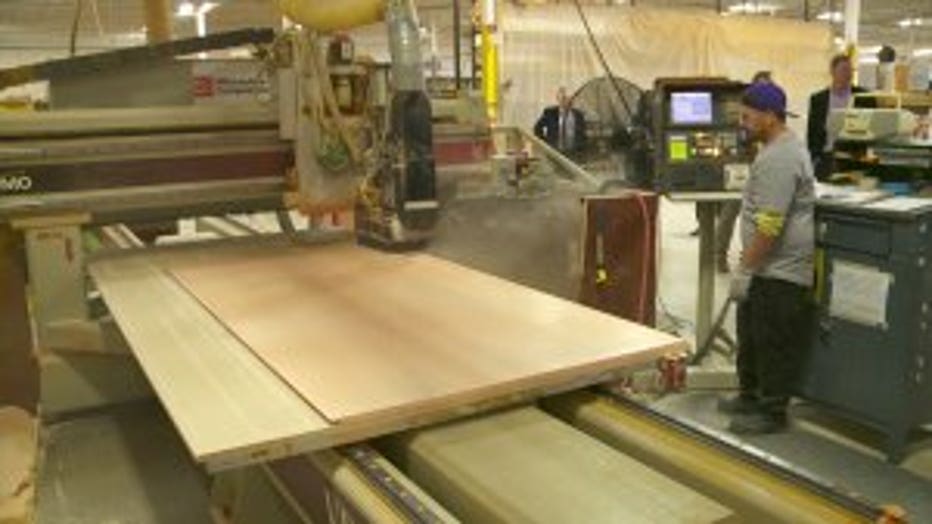 Kober said Milwaukee Composites has been involved in streetcar projects in several cities and has yet to see a new start fail.

"It grows. North Carolina, Charlotte. They started one street line and it grows," said Kober.

Milwaukee Composites was founded 20 years ago, and has grown a lot in those years. The subfloor that will be in the Milwaukee streetcar will eventually be covered with a decorative floor covering. So you won't see it but now you'll know it's there.

Mayor Barrett on Thursday also offered a detailed explanation as to how the streetcar project is being funded:

"Really the first major source of funding for the streetcar are federal dollars. In fact, over $54 million for the construction of the streetcar comes from a federal allocation, and I mention that because there's a lot of confusion about the $54 million. That $54 million can only be used for a streetcar,  and so if the city of Milwaukee were to say, 'well, we don't want to do a streetcar,' that money would go to another city to be used for a streetcar there. It could not be used for police protection.  It could not be used for roads. It could not be used for anything else because Congress said that money was to be used for a streetcar.  In addition to that, there was a second federal grant that we applied for, a very competitive grant. In fact, we applied for it several times, and Jeff Pawlinski, who is our city engineer, is very familiar with this application process.   It's called a TIGER grant and that grant is for approximately $14 million, and that's going to help us pay for the extension that goes to the lakefront, so right off the bat, we've got $68 million that can only be used for a streetcar -- that is coming from federal dollars -- $68 million of the approximately $128 million dollars that we're using for this project.  So over half of the dollars that are coming for the project are coming from the federal government that can only be used to pay for a streetcar. In addition to that, just two weeks ago we had a major announcement and some of you may have seen it when the Potawatomi Hotel & Casino stepped forward and announced they would -- they were going to be the presenting sponsor, and with that came a $10 million contribution for the city for 12 years. So you will see 'The Hop' as we have now named it will be presented by the Potawatomi Hotel & Casino.  Those dollars will help us defray the operating costs, including, and this is something that's important, in the budget that's before the Common Council right now, we had two different allocations. One was for approximately $200,000. The other was for approximately $300,000.  As a result of the generosity of the Potawatomi Hotel & Casino, there will be an amendment that will be offered that will use the money from the Potawatomi to pay for those positions and we will no longer be relying on the parking fund, which was a source of those dollars. What that means that there are no dollars at all in the budget that is currently before the Common Council that will be used for the streetcar.  In addition to that, there's another pot of federal money, the Congestion Mitigation and Air Quality Fund that will allow us to defray 80 percent of the operating costs for the first 18 months and in addition to that, that's a renewable grant that we're very confident will be renewed for an additional 18 months. That means for the first three years , 80 percent of the operating costs will be paid for with that Congestion Mitigation Air Quality grant. In addition to that, in the Potawatomi's decision, they have agreed very generously to pay for the rides for the whole first year.  So to all of you, I'm very happy to treat you to that first year of rides. Because the Potawatomi are paying for it," Barrett said.