Child sex sting: Police bust Turkish native at Brookfield Square Mall


WAUKESHA (WITI) -- A Turkish-native visiting on business, is taken out of Brookfield Square Mall in handcuffs. Bulent Perktas is charged with using a computer to facilitate a child sex crime. He says he was only looking for a friend -- he thought he found on in a 15-year-old girl.

He appears in court with the help of an interpreter. But according to investigators, Bulent Perktas allegedly had no problems trying to pick up young girls on the internet.

Attorneys say the Turkish-native has been in the area for several weeks, training with General Electric. his Linked-In page lists his profession as a "Field Service Engineer" with GE Healthcare -- and court records indicate he's been staying in temporary housing provided by GE.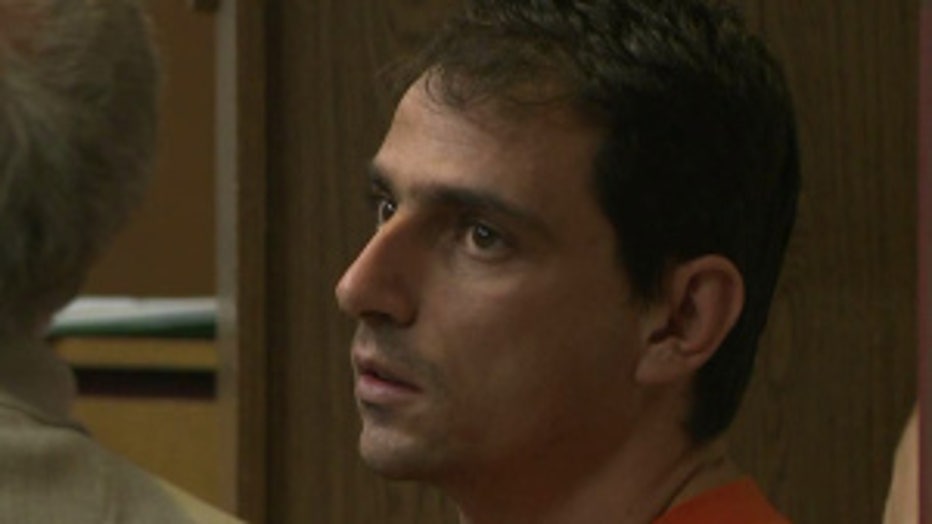 According to officials, Perktas went on-line to a dating and social networking site, and tried to hook up with a 15-year-old girl named "Emma." He arranged to meet this girl at Brookfield Square Mall on Wednesday, September 24th with the alleged intent of taking her back to his room for sex.

Investigators say he even offered to bring a condom, and assured the girl she wouldn't get pregnant. When he arrived, it was a set-up -- "Emma" is an agent with the Department of Justice waiting to arrest him.

According to the criminal complaint, he told agents his name was "Ali" from Russia -- his passport indicated otherwise.

According to prosecutors, before the arrest, Perktas had purchased a plane ticket to return to Turkey. He was set to go back on Saturday. Initially, the District Attorney's Office recommended a $250,000 bail deeming him a significant flight-risk. Perktas' attorney argued for a much lower bail, and the court commissioner settled on $50,000.

The man's passport with remain with the DOJ authorities, keeping Perktas in the U.S. He's also ordered to have no contact with minors, and no access to the internet.

The suspect's attorney, as well as representatives from the DA's office declined to comment for this story.

Investigators say his training at General Electric is done in English, and inside his room they found condoms and a Viagra pill.