Child care workers charged with failure to prevent child abuse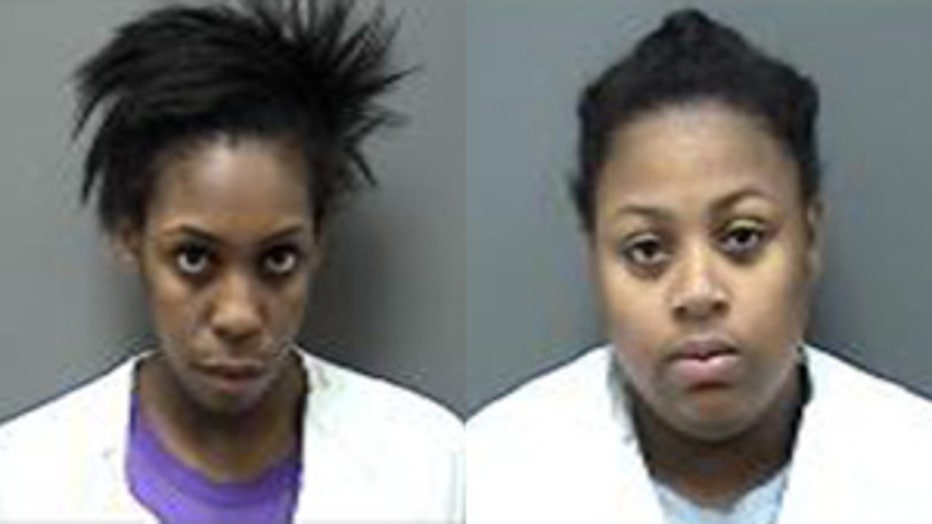 Krystina Woods, Jakitta Hollins


RACINE (WITI) -- A Racine child care center is under fire after two teachers in the facility are accused of watching a two-year-old boy get beat up by other kids and shooting video of it too. The center in question is the  Bundle of Blessings Kid Kare on Northwestern Ave.

The teachers accused in this case are identified as 23-year-old Krystina Woods of Racine and 22-year-old Jakitta Hollins of Caledonia.

The case centers around video that surfaced on social media. It shows three small children assaulting a two-year-old back on April 12th. If you listen closely to the video clip, you can hear the teacher behind the camera laughing. Court documents say when it was all over, the two-year-old who was being beaten threw up.

The mother of the boy who was beaten by his playmates finally found out about the beating on April 25th when the daycare's former director texted her a copy of the video. She says she watched in horror.

The criminal complaint says, "Hollins stated that she observed the fight for approximately 10-15 seconds and left the room to take care of another child. Hollins stated that she returned to the room and observed the beating was still occurring. Hollins stated that she eventually went over and broke up the fight."

The complaint says Hollins "thought Woods would stop the fight." But after further investigation, "Woods did not attempt to stop the fight or break up the fight, but stood and watched and videotaped the fight."

Woods and Hollins are being held at the Racine County Jail on the following charges: Child Abuse/Failure to Prevent, Child Neglect, and 3 counts of Contributing to the Delinquency of a Minor.

The two-year-old boy who was beaten has been to the doctor. Physically, he's okay. But emotionally, his mom says he's very scared.




The Department of Children and Family Services revoked the license of The Bundles of Blessings Kid Kare on Thursday, May 2nd. According to the state's website, the daycare is not fighting that decision. A review of the facility's records show it had 52 rule violations in the last two years.

Racine Police investigators are interested in any additional information that you may have about this crime. You are urged to call the Racine Police Department Investigations Unit at 262-635-7756.

You may also contact Crimestoppers at 262-636-9330, or by texting RACS plus the message to CRIMES (274637) and referring to Tipsoft I.D. #TIP417 with your text message.

Monitor FOX6 News and FOX6Now.com for updates on this developing story.