Chelsea Clinton campaigns in Milwaukee as Sanders schedules rally in Madison; Trump, Cruz argue over wives


MILWAUKEE -- Chelsea Clinton was in Milwaukee, Waukesha and Madison on Thursday, March 24th -- campaigning for her mother, Hillary Clinton. This, as Republicans Donald Trump and Ted Cruz continued to argue about Cruz's wife. Voters head to the polls in Wisconsin on April 5th.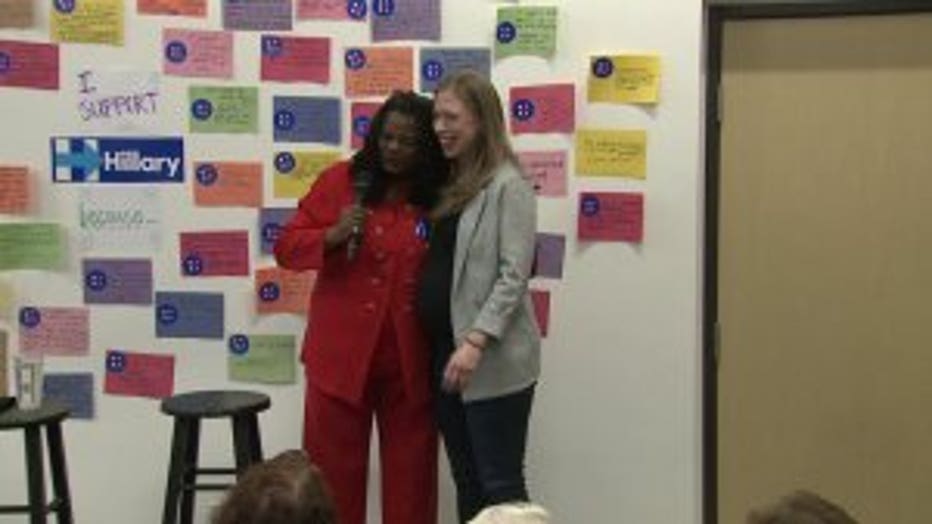 Chelsea Clinton arrived at a "Hillary For America" campaign office on MLK Drive in Milwaukee on Thursday morning -- in an effort to get her mom over the top in a tight Wisconsin primary with Bernie Sanders.

"It matters that someone knows how to make government work," Clinton said.

The Clintons are also looking toward fall.

Chelsea Clinton told dozens of her mom's supporters that Republicans Donald Trump and Ted Cruz are racist and sexist.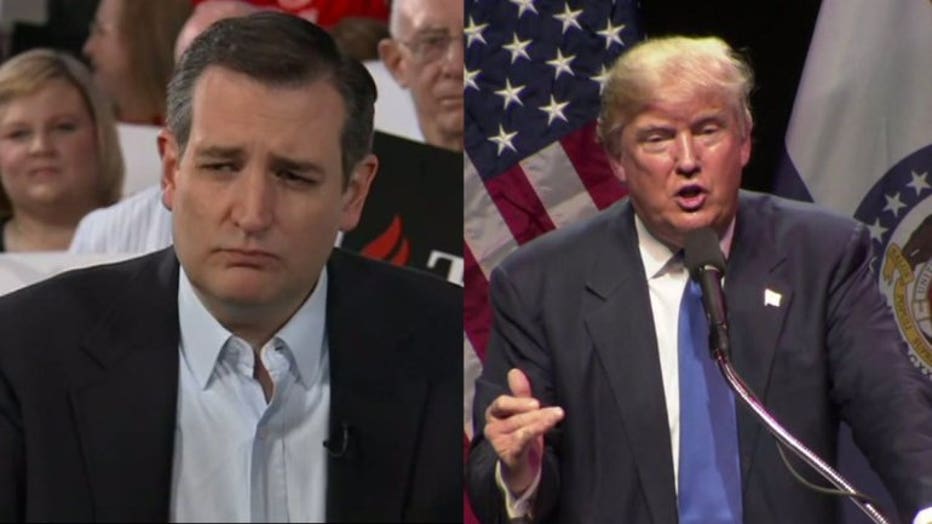 "This is not our country. These are not our values," Clinton said.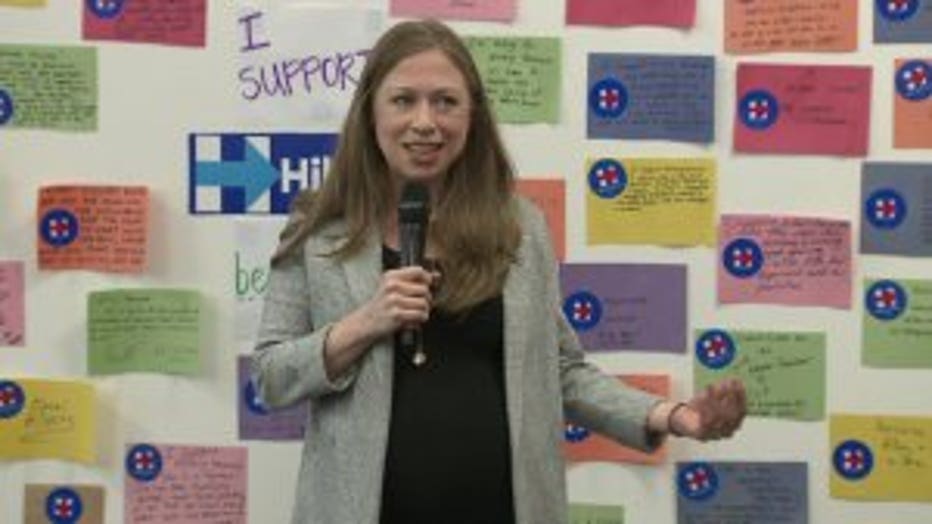 Cruz and Trump have brought their Twitter war to Wisconsin.

Donald Trump on Wednesday night retweeted the photo below, comparing their wives:




That, and other attacks by Trump against Heidi Cruz got a response from Cruz on the campaign trail in Dane County.




Asked about the Republican presidential race, Chelsea Clinton said she doesn't defend anything that Cruz or Trump say. Clinton said she hopes Wisconsin voters stand against Trump's views.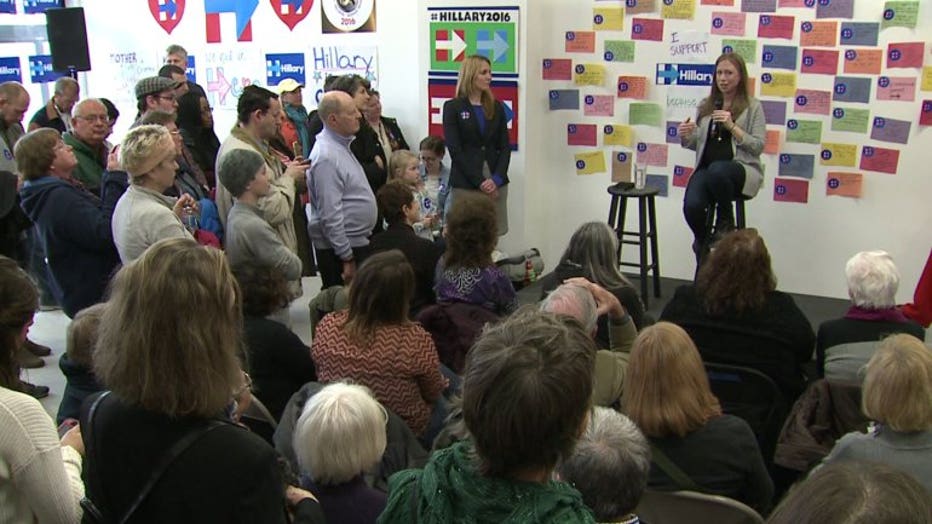 "I hope that Republicans here in Wisconsin do send a signal about what they want for their party," Clinton said.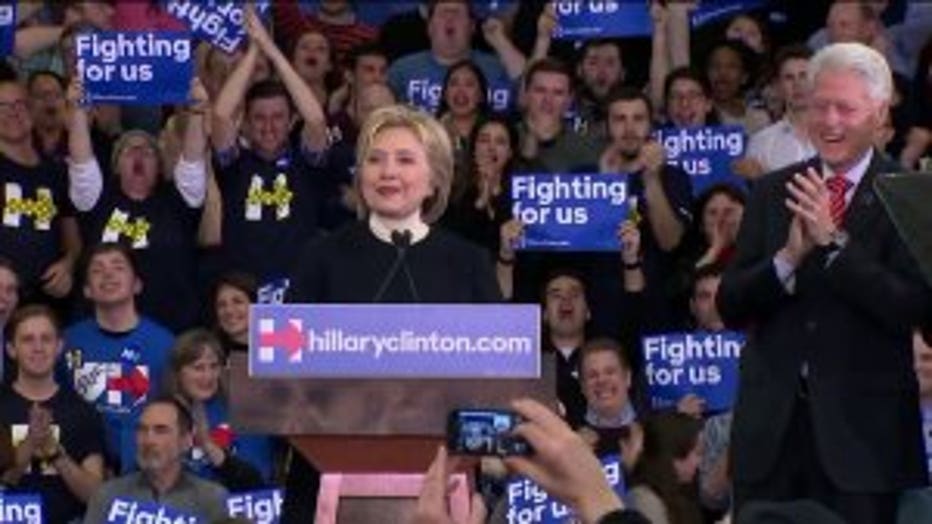 Clinton said she thinks her mom will campaign in Wisconsin before the April 5th primary here.

Sanders has scheduled a rally in Madison at the Alliant Energy Center Saturday, March 26th.

Robert Dempsey, Sanders' director in Wisconsin said Sanders can win Wisconsin.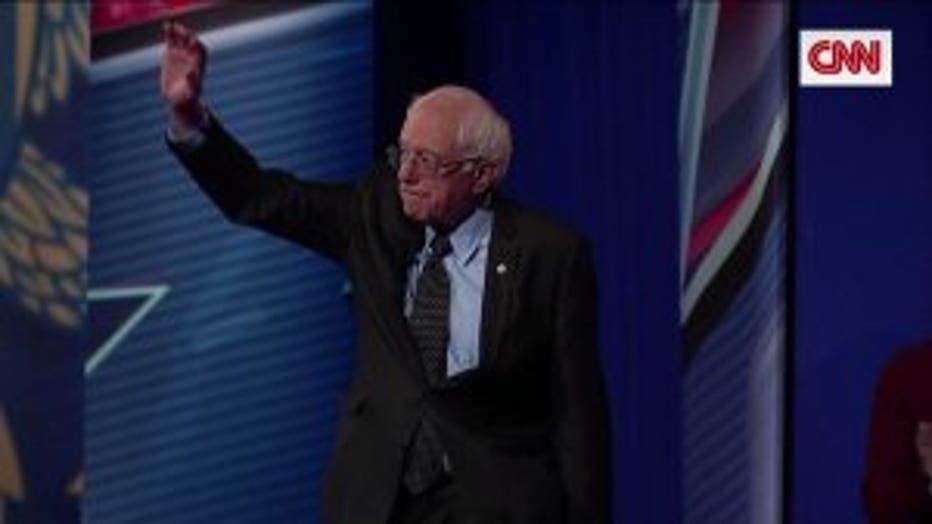 "It`s going to be up to states like Wisconsin to maximize our delegate count, to reinvigorate our operation and carry forward to July," Dempsey said.

On the Republican side -- the anti-Trump group "Club for Growth" reportedly plans to spend $1 million to defeat Trump in Wisconsin, so voters can expect a few more TV ads ahead of April 5th.

Trump has his own rally scheduled in Janesville on March 29th.

CLICK HERE for a running list of presidential campaign events in Milwaukee area ahead of April 5th.