Charged: Terry Knight, man who was shot by Officer Pablo Torres 10 days before Aaron Siler shooting
KENOSHA COUNTY (WITI) -- A 66-year-old Kenosha man who was shot by Kenosha Police Officer Pablo Torres on March 4th -- the first of two shootings Officer Torres has been involved in this month has now been criminally charged.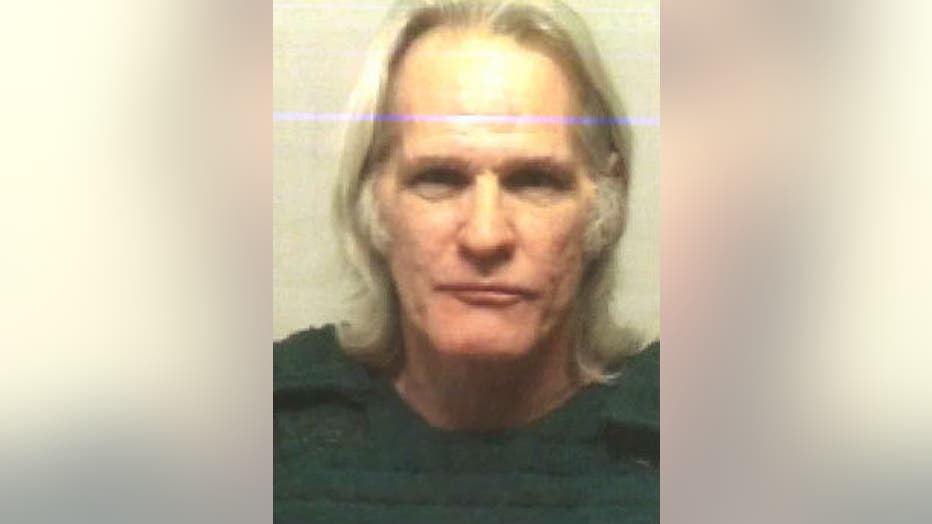 Terry Knight faces a felony charge of second degree recklessly endangering safety, use of a dangerous weapon.

On March 4th, around 11:30 a.m., two Kenosha police officers were dispatched to a home on 84th Street in Kenosha. There, the officers spoke with a woman who reported her husband had gone into the garage to "kill himself."

The officers entered the garage and found Knight seated in the driver's seat of his SUV with the engine running and the driver's side window open. When Knight saw the officers in his garage, he ordered them to "get out of here," according to the complaint.

The officers noticed Knight had a knife, and they say he was pressing it against the side of his neck. The officers tried to calm him down, but the complaint indicates Knight said "he wanted to kill himself, and things have been bad since he returned from the military."

Knight exited his vehicle -- putting his feet on the ground in a position where he was half in and half out of his vehicle. That's when the officers noticed Knight was armed with two knives -- one of them in each of his hands.

One officer drew his taser, and another drew his service weapon. They repeatedly told Knight to drop the knives, and that they "were there to help him," but Knight said "I don't want your help. I want to die."

Shortly thereafter, Officer Pablo Torres arrived on scene. He observed the officers engaged in a verbal exchange with Knight, and observed Knight to be in possession of two knives. One of the officers saw Knight put one of the knives to his neck and make a cutting motion. That's when an officer deployed his taser at Knight, but it appeared that taser had no effect on Knight. Knight did not drop the knives, according to the complaint.

Officer Torres says he saw Knight start moving towards one of the other officers on scene -- with both knives in his hands. When this happened, Officer Torres says it appeared to him that Knight was swinging the knives at an officer -- causing the officer to move away from Knight and stumble in order to avoid being struck by the knife.

It was at this point that Officer Torres says he moved forward and fired one shot from his service weapon. Knight was struck in his chest area.

Knight then dropped his knives, and paramedics were called to the scene.

Knight was taken to the hospital for treatment.

Officer Torres was placed on administrative leave following the shooting. He returned to duty on March 14th -- and on that day, he shot and killed 26-year-old Aaron Siler.

The incident began just after 9:30 a.m. Saturday, when officers attempted to arrest Siler -- wanted on an active felony probation and parole warrant. Siler initiated a vehicle pursuit with officers, and after crashing his vehicle, he took off running. Officers pursued Siler on foot, and when Siler was confronted by Officer Torres, police say Siler armed himself with a weapon.

Officer Torres then fired his handgun -- striking and killing Siler.

Kenosha police say their policy is to put officers on a two-day leave after a shooting. In Torres' case, police say in addition to those two days, Torres took annual in-service training.

The shooting of Aaron Siler is the seventh officer-involved shooting in Wisconsin since January 5th. Four of these incidents have been fatal -- one in Milwaukee, one in Green Bay, one in Madison and this one in Kenosha. The DOJ is handling all of these investigations.