Charged: Cerrell Walker accused of kicking Racine police officer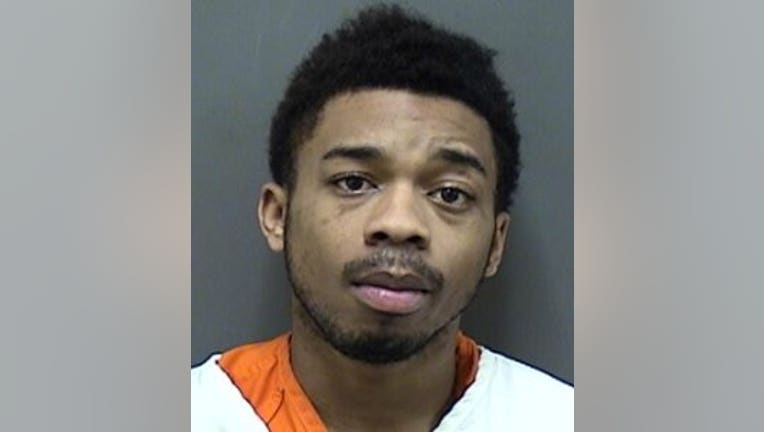 article


RACINE COUNTY -- 21-year-old Cerrell Walker of Racine faces multiple criminal charges for allegedly kicking an officer.

Walker faces the following charges:


According to the criminal complaint, Walker was pulled over by Racine police on Tuesday evening, September 27th because officers suspected he was involved a nearby hit-and-run crash. Walker matched the description of a person who fled the scene -- so he was pulled over.

At the time of the stop, the complaint says "Walker was very agitated threatening to sue officers for stopping him. Walker was informed numerous times by officers why he was detained and to please calm down." The officers also noted Walker appeared "intoxicated."

After about 15 to 20 minutes, officers determined they "had no further reason to hold (Walker) and were attempting to release him." However, the complaint indicates Walker got verbally aggressive with the police and was jerking around and spinning. The officers felt it necessary to hold Walker so he wouldn't hurt them.

The complaint indicates officers took numerous attempts to calm Walker down -- and eventually tried to put him in a police vehicle. He "screamed numerous times that (officers) were hurting his wrist while he laid on the floor of the wagon with no officers touching him."

A short time later while attempting to maintain control of Walker's arms, Walker "violently kicked his right leg striking (an officer) in the inside of (his) left calf causing immediate pain." Walker was then physically carried to the rear compartment of the wagon and set inside. The complaint indicates Walker tried once more to escape by kicking an officer. One of the officers at that point "picked up one of Walker's shoes and him on the top of his foot in an attempt to get Walker to pull his foot in so the door could be shut." Walker eventually did just that.

Walker will be in court for his preliminary hearing on Wednesday, October 5th.