Charged: 22-year-old Racine man accused of stabbing man during dispute outside "Main Moon"
RACINE COUNTY -- A 22-year-old Racine man has been criminally charged -- accused of stabbing a man outside the Main Moon restaurant in Racine on Tuesday night, March 8th.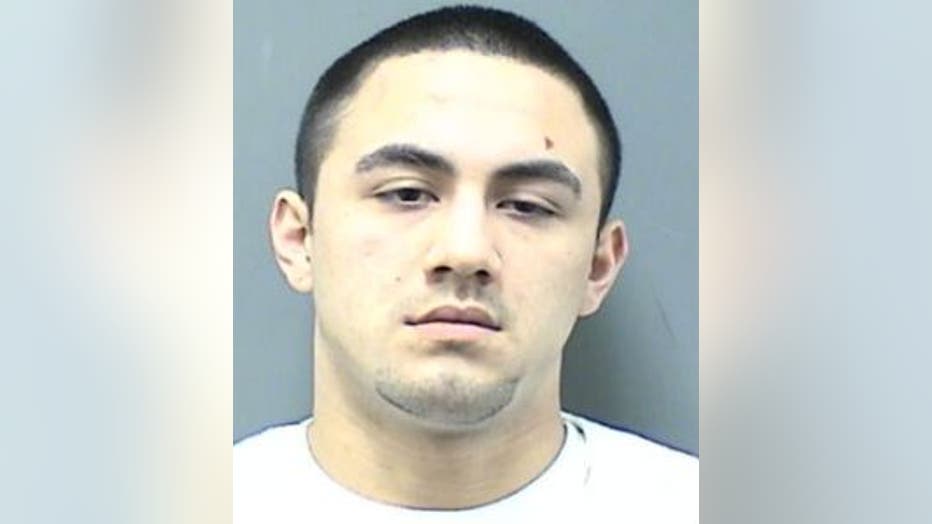 The accused is 22-year-old Alfredo Gutierrez of Racine, who is facing one count of substantial battery (use of a dangerous weapon) and one count of disorderly conduct (use of a dangerous weapon).

The criminal complaint indicates police were dispatched to the "Main Moon" restaurant, located near 3 Mile Road and Erie Street around 10:30 p.m. on Tuesday, March 8th for a report of an assault.

Upon arrival, officers spoke with a man who indicated he had been stabbed in the rear right thigh.

The victim told police earlier that night, his brother had called him and said Gutierrez punched him because the victim's brother would not give Gutierrez a ride home from "Main Moon."

The victim said he received a second phone call from his brother, who said Gutierrez was back at the restaurant and "talking crap." The victim said he went over to the restaurant.

When he arrived at the restaurant, the victim said he asked Gutierrez what happened and why he had punched his brother.

The complaint indicates Gutierrez walked outside and began making racial comments about Mexicans.

At one point, the victim told police Gutierrez began walking towards him and his brother with his hand behind his back -- eventually putting his hand in front of him and revealing he had a black gun.

Gutierrez is accused of hitting the victim in the head and shoulder with the gun.

The victim said he and his brother tried to get the gun away from Gutierrez, and Gutierrez eventually dropped the magazine and then Gutierrez pulled out a knife and tried to stab the victim in the stomach, but he missed.

The victim described the knife as a switchblade with an approximately three-inch blade.

The victim told police Gutierrez then pushed him to the ground, and then tried to stab him in the stomach, but the victim rolled over, and Gutierrez stabbed him in the thigh.

Gutierrez then fled the scene.

Gutierrez made his initial appearance in court in this case on Wednesday, March 9th. Cash bond was set at $3,000 and Gutierrez was ordered to have no contact with the victim, and he must not possess any weapons.

A preliminary hearing has been scheduled for March 17th.