Chain-reaction crash: Police investigate multi-vehicle accident involving ambulance
MILWAUKEE -- Milwaukee police are investigating a multi-vehicle accident that occurred early Friday morning, October 28th on the 27th Street viaduct. The incident involved an ambulance.

According to police, an older model Pontiac Grand Am operating southbound on the viaduct at a high rate of speed swerved into the northbound lane and clipped a northbound Bell Ambulance. The ambulance lost control and struck a southbound Chrysler 300, almost head-on.

The two Bell Ambulance employees suffered very minor injuries; their adult female patient (who was being transported home) was not injured from the accident.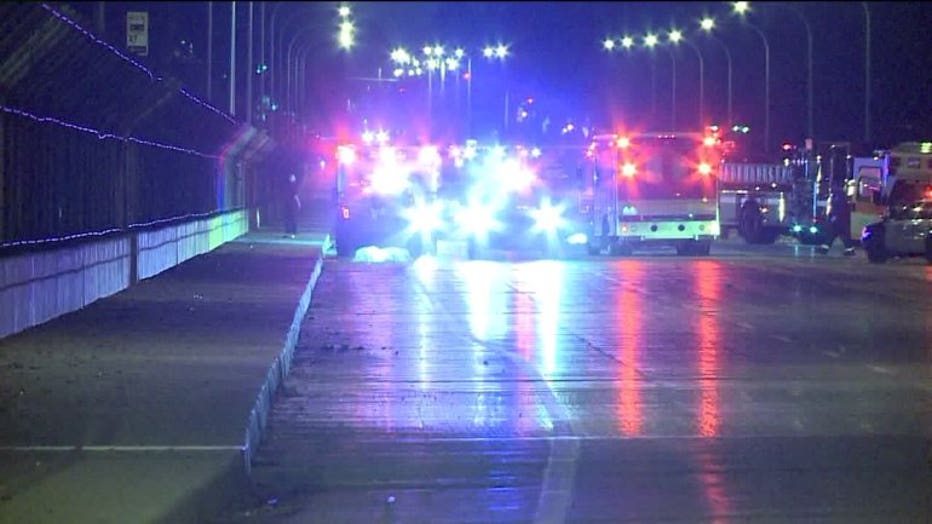 The two men in the Chrysler 300 were not injured; the driver of the Grand Am, an adult female suffered a non-life threatening injury, she does not hold a valid driver's license, her two passengers were not injured.

Police say their investigation into this accident is ongoing.