Caught on camera: Some say collision between bike, squad provides opportunity to talk about safety


MILWAUKEE -- At least one person was hurt in a collision involving a motorcycle and a Milwaukee Police Department squad car -- after police say hundreds of motorcycles were traveling in the area of N. 6th and McKinley Avenue in downtown Milwaukee on Saturday, August 8th. The collision was caught on camera.

FOX6 News has heard two very different sides of this story. Folks on each side say the other caused the collision.

It all started when a group of bikers cruised through Milwaukee on Saturday afternoon.

Video shows a Milwaukee Police Department squad car cutting back and forth across the lanes of traffic in front of the riders near N. 6th and McKinley.

A Milwaukee Police Department spokesman said the officer had gotten in front of the motorcycles in an attempt to bring their speed down and set a pace for the group. He says that's when the motorcyclist tried to go around the car and struck the squad -- and then veered off the road.

On Saturday, MPD received reports regarding dozens of motorcyclists driving recklessly -- including some on the wrong side of the road and others doing wheelies in traffic, the MPD spokesman said.

Warning: This video contains strong language and may not be suitable for all audiences. Viewer discretion is advised.





"We was coming from downtown and you got the police who wanted to escort us out of downtown," said Rio, a motorcyclist who was riding with the pack and saw the incident.

"What the supervisor was doing, he was driving erratically across the freeway so he just, he swerved like this, trying to hit somebody. So as Cuffy was going past, he just turned and hit Cuffy off his bike," said Rio.

Friends of the motorcyclist involved say the collision seemed intentional, and say the driver was hurt in the incident.

An MPD spokesman says the driver reported no injuries on scene -- though a passenger was taken to the hospital. The extent of injuries suffered is unclear.

A video posted on Facebook shows a large group of bikes in and around Milwaukee on Saturday. The video shows some of the drivers popping wheelies and even riding on the sidewalk.

Warning: This video contains strong language and may not be suitable for all audiences. Viewer discretion is advised.





The driver of the motorcycle involved in the collision was cited for having a suspended license and for failing to yield to an emergency vehicle, police say.

The motorcyclists FOX6 News spoke with say Saturday's ride was part of the Miltown Throwdown -- an annual ride. They tell us there were about 250 bikes participating on Saturday.



Some say this incident provides the perfect opportunity to talk about motorcycle safety.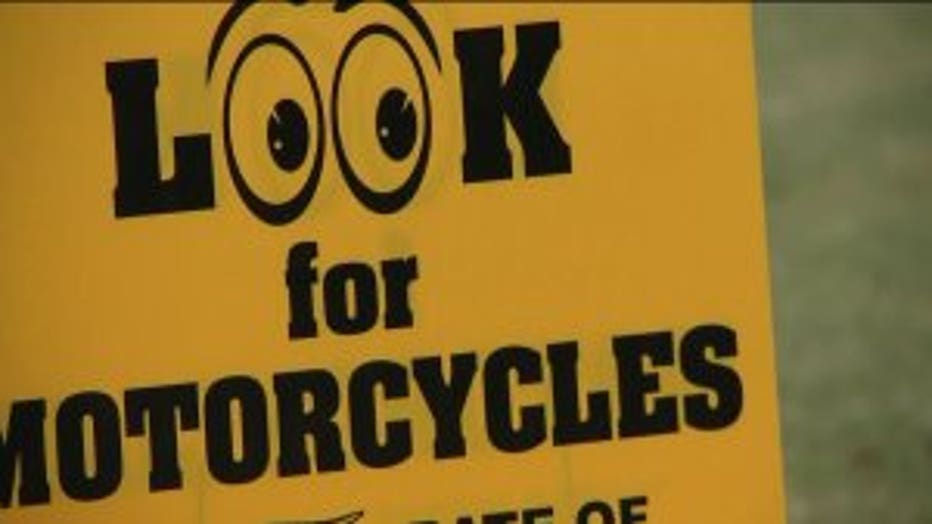 "We would expect everybody that's out on the road to act properly and respectfully of other vehicles that are out on the road," Bill Kingsley said.

Kingsley works with ABATE of Wisconsin -- an organization that works to encourage motorists to be aware of and share the road with motorcyclists. For example, Kingsley says motorists must be aware of the fact that a motorcycle might stop faster because of its smaller size and weight.

"Allow more time between us and the motorcycle around them -- especially if it's in front of them in the event that we start braking or have to change lanes, you know, so we don't have an incident between us and the vehicle that's out there," Kingsley said.

Kingsley says it's also important for motorcyclists to be properly licensed and to stay up-to-date on safety training.

"There's classes that are out there for beginning riders. There's classes that are out there for experienced riders. There's even programs that are out there if you ride two up, so if you're out with a passenger on a regular basis," Kingsley said.

CLICK HERE to learn more about ABATE of Wisconsin and motorcycle safety.