Caught on camera: Police need your help to ID suspects who robbed Sprint store
BROWN DEER -- Brown Deer police are asking for help to identify three suspects wanted in connection with a December 21st robbery that occurred at a Sprint store -- located near 55th and Brown Deer Road.

Officials say the three male suspects entered the store around 6:00 p.m. and threatened employees. No weapon was displayed or implied.

The suspects took cellphones and other electronics before fleeing the store in a silver sedan with an unknown license plate.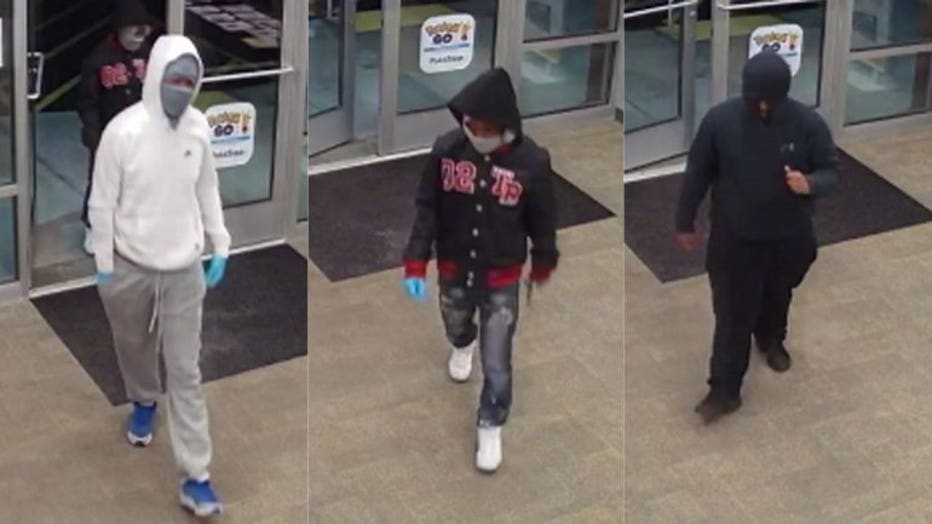 No employees were injured during the incident.

This incident is believed to be related to numerous similar thefts throughout the North Shore and greater Milwaukee area.

Anyone with information is asked to call Brown Deer Police at (414) 371-2900.