Caught on camera: Police look to ID 2 suspects in crime spree on Milwaukee's south side


MILWAUKEE -- Milwaukee police are asking for your help identifying two suspects wanted in connection with a December 6th crime at the Citgo Gas Station at 12th and Lincoln.

Officials say the victim, a 39-year-old woman, walked into the gas station around 6:00 a.m. An altercation ensued and the male suspect pointed a gun at the victim. The suspect and his female accomplice then fled the scene.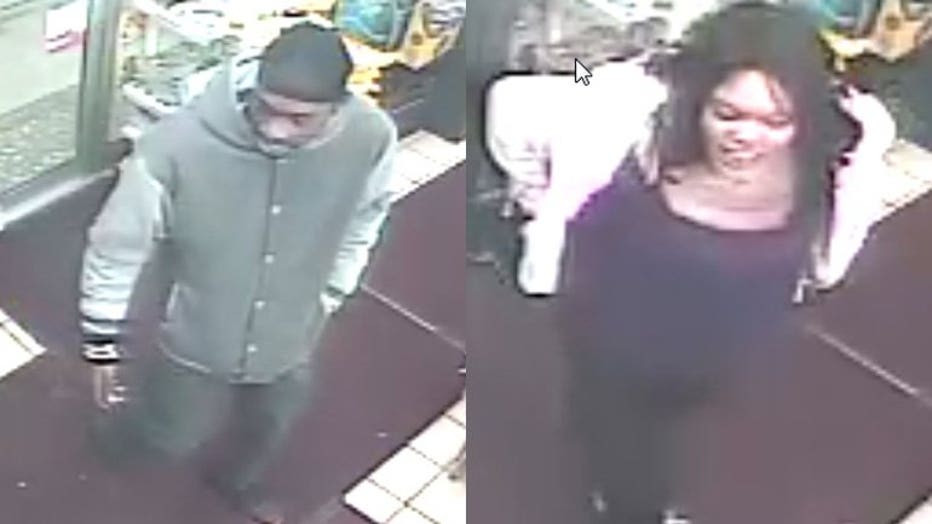 Suspect #1 is described as a black man between 30-40 years-old, standing 6'-6'2" tall, and weighing 160-170 pounds with a thin build.  He was last seen wearing a black skull cap type hat, a dark letterman-style jacket with light gray sleeves and a light gray hood, dark jeans and black and red shoes.

Suspect #2 is described as a black woman between 30-40 years old, standing 5'7"-5'9" tall, and weighing 200-210 pounds with a heavy build, and long, black, curly hair.   She was last seen wearing a white and pink zip-up hooded sweatshirt with a black undershirt and black leggings.  It appears she has a large tattoo on her upper chest area.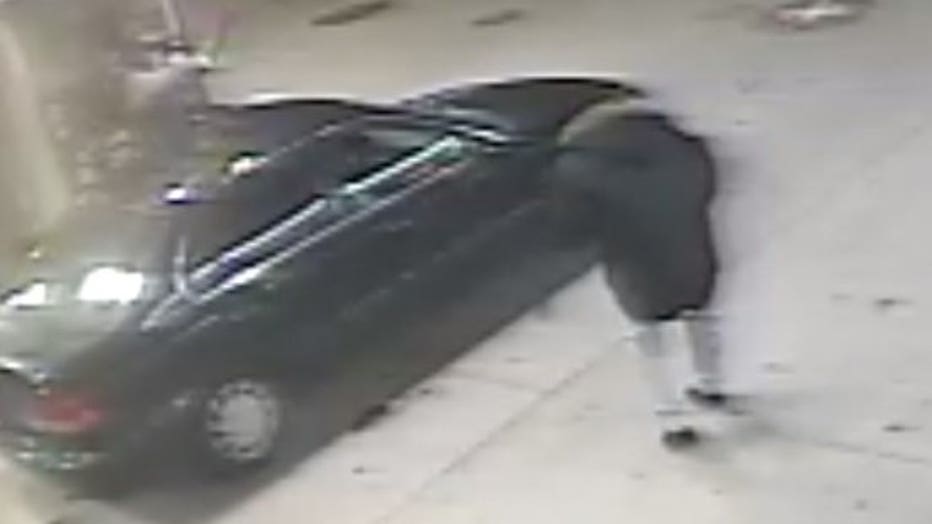 Suspect vehicle in Citgo incident


Both suspects arrived in and entered what appeared to be a black, late 1990s Honda Civic.  Surveillance video revealed there was no license plate affixed to the license plate holder.  The front passenger's tire hubcap was also missing.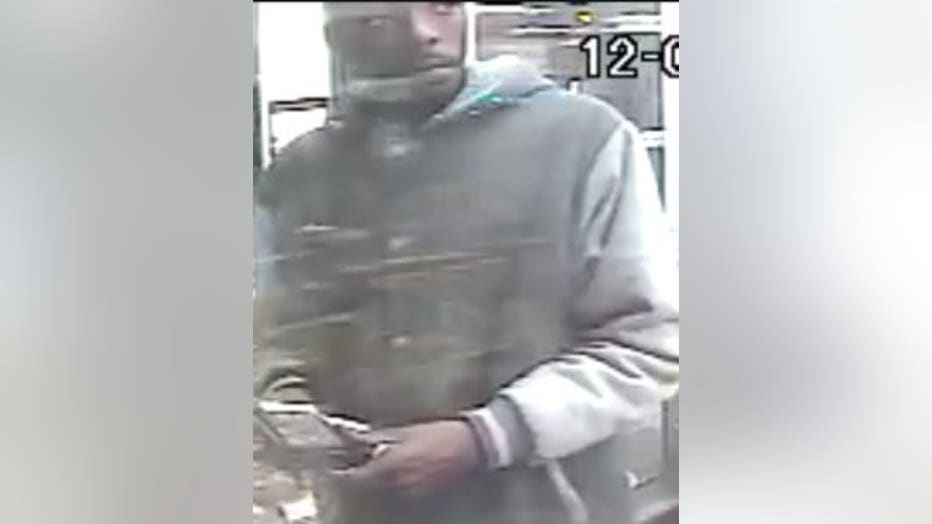 Suspect in Citgo incident


The male suspect and the depicted vehicle closely matches two other violent crimes that occurred on the south side.  In addition to the pointing and aiming, the two suspects are persons of interest for the following crimes:


Anyone with information is asked to call the Milwaukee Police Department at 414-935-7360.