Caught on camera: Brookfield police look to identify armed robbery suspect
BROOKFIELD -- Brookfield police are asking for the public's help to identify a suspect in connection to an armed robbery at gas station near 124th and Burleigh. It happened on Monday, April 16 around 5:00 p.m.

The suspect is described as a white male in his 20's-30's. He was wearing a green jacket and red tennis shoes, he had his face covered with a scarf, and was armed with a large knife.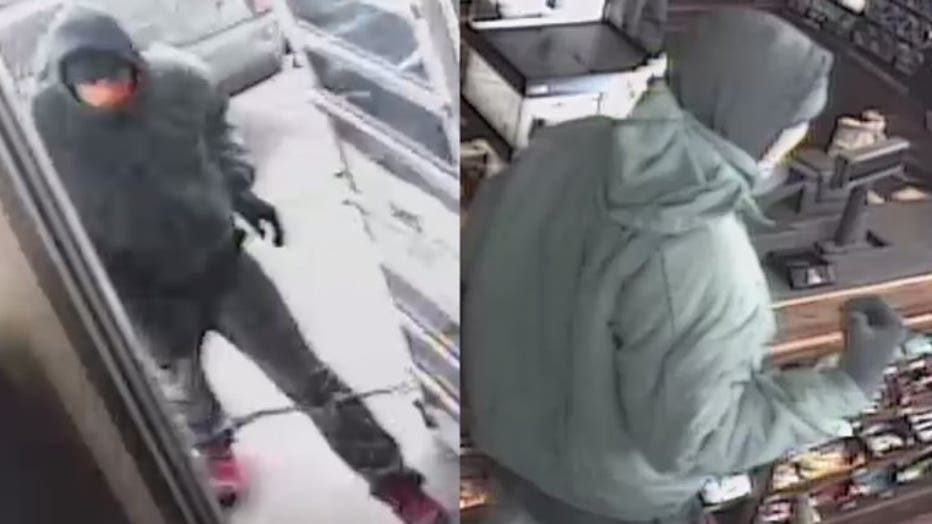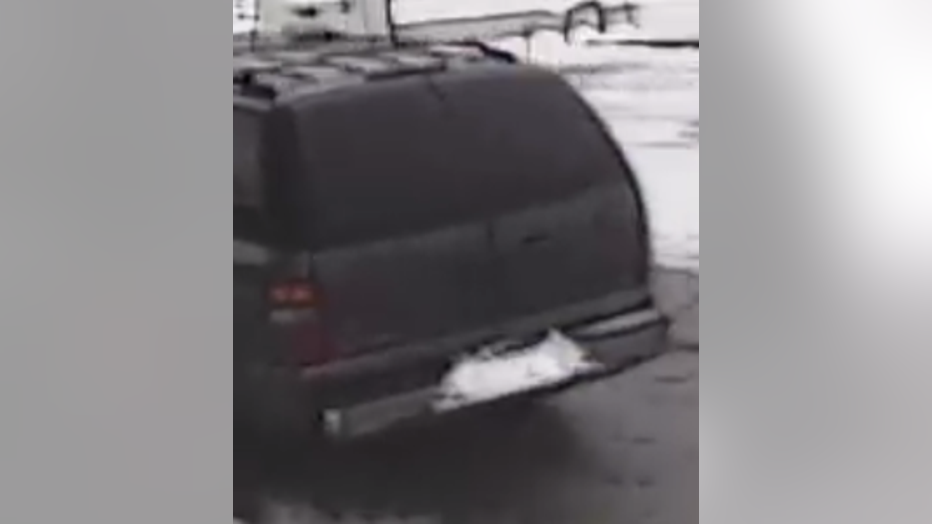 He fled the scene in a 2001-2006 gray Chevy Tahoe,  with no front plate. The rear plate was covered with snow.

Officials say the vehicle had tinted windows, a roof rack, barn style rear doors, and a larger dent on the rear driver's side quarter panel.

Anyone with information is asked to contact the Brookfield Police Department at 262-787-3702.