"Catastrophic, tragic crash:" Wrong-way driver killed in collision with semi on High Rise Bridge


MILWAUKEE -- A wrong-way driver heading southbound in the northbound lanes of I-43 died after a collision on the High Rise Bridge early Wednesday, November 1st. All lanes were cleared shortly before noon.

Officials with the Milwaukee County Sheriff's Office said at 3:45 a.m., Milwaukee County dispatch received a call of a wrong-way driver southbound in the northbound lanes on I-43 in the Marquette Interchange. Two minutes later a call went out about a jack-knifed semi-truck which was on fire on the High Rise Bridge.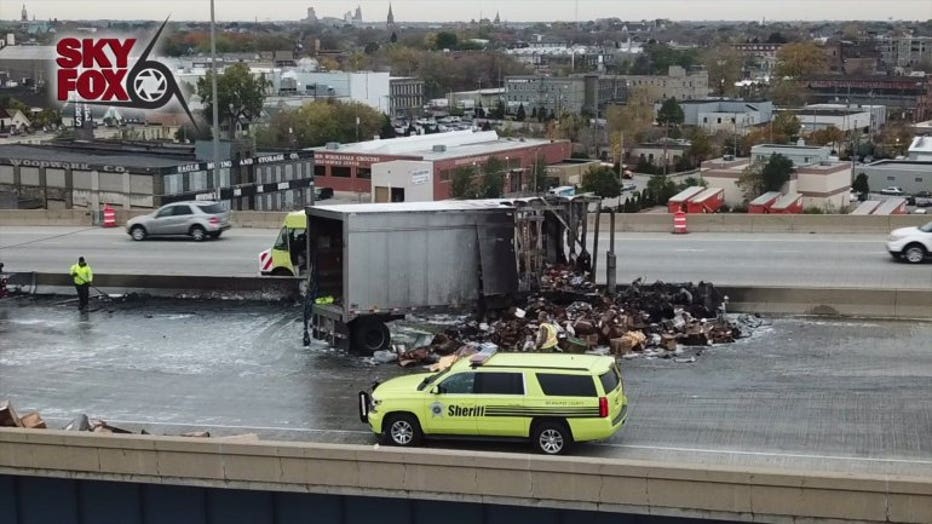 Fatal crash on High Rise Bridge


The semi and another vehicle were engulfed in flames.

Semi driver Victor Saftig came upon the crash moments later.

"I seen a jack-knifed semi and I could see flames coming from there," Saftig said.

Saftig said he and an off-duty Milwaukee police officer tried to rescue the driver of the car.

"He wasn't moving. He was pinned across the passenger seat. I grabbed the fire extinguisher and tried to hit the flames, which were in the front of the car, coming from the semi and the fire extinguisher did nothing," Saftig said.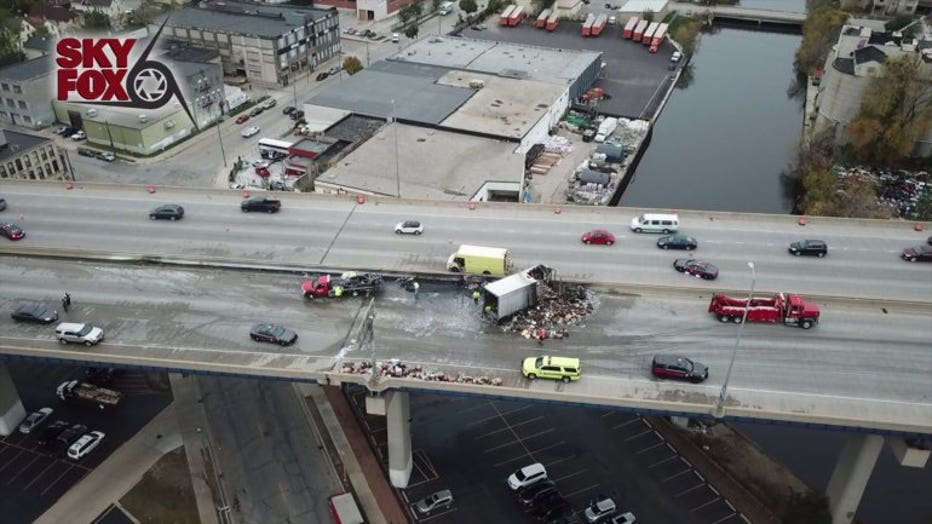 Fatal crash on High Rise Bridge


Instead, the flames spread, engulfing both vehicles -- and forcing Saftig and the officer to back away.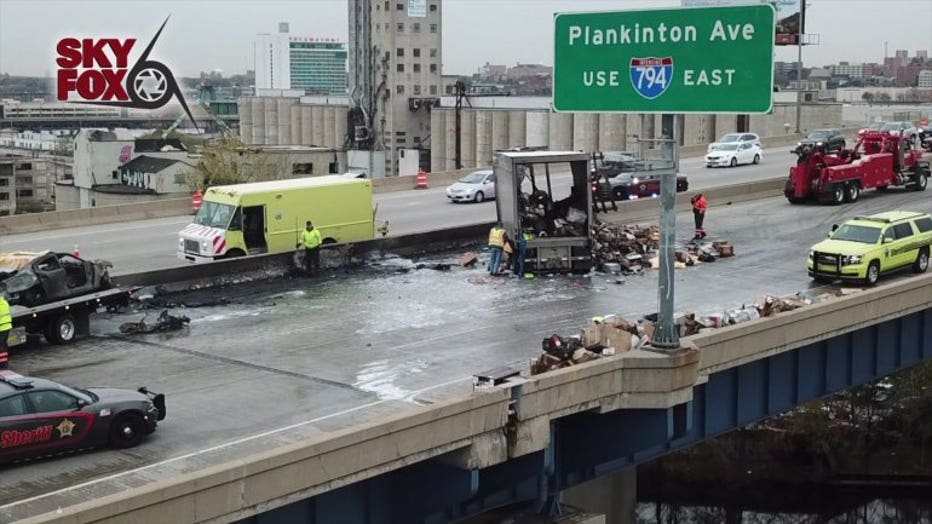 Fatal crash on High Rise Bridge


The driver of the semi was able to get out of the cab of his truck as it became engulfed in flames. He said he was traveling northbound when he saw a vehicle without headlights on coming directly at his semi. A car in the lane next to him prevented him from being able to swerve out of the way. He was transported to the hospital with pain to his ankles and knees from the crash.

The medical examiner's office investigator responded and pronounced the victim in the vehicle deceased at 6:55 a.m, and MFD removed the body from the vehicle.

In a news conference on Wednesday afternoon, Acting Milwaukee County Sheriff Richard Schmidt indicated his investigators cannot tell what kind of vehicle it was that struck the truck  because the extreme heat melted the vehicle -- and ruined any identifying numbers on the car parts.




"This was a catastrophic, tragic crash that took place from a wrong-way driver who entered the expressway the wrong way and head-on into a semi causing the devastating crash," Schmidt said.

Schmidt also noted this -- in the first 10 months of this year, 125 wrong-way incidents have been reported in Milwaukee County. He said out of those, 81 were confirmed through video. Of those, 15 resulted in arrests because the vehicles involved were actually able to be stopped.




Sheriff's Office investigators are assigned to the case. The location where the driver got on the freeway the wrong way is not yet known. The deceased has not yet been positively identified.

PHOTO GALLERY