Carjacking in Pewaukee leads to high speed chase, suspects still on the loose


MILWAUKEE -- Multiple carjackings in the Milwaukee area overnight that could possibly connected. One led to a high-speech chase with the suspects still on the loose.

The Waukesha County Sheriff's Department says it was around 2 a.m. Friday morning, July 10th when a man staying at the Holiday Inn in Pewaukee, was approached at gunpoint and told to hand over his keys.

That suspect drove off in his car, followed by the car that brought him to the hotel -- which was another stolen vehicle. Officials say it was stolen earlier that night in Milwaukee.

It's exactly what the deputy was waiting for. A flash through the beam of the squad's headlights as a stolen vehicle out of Milwaukee used in a carjacking in Pewaukee sped by.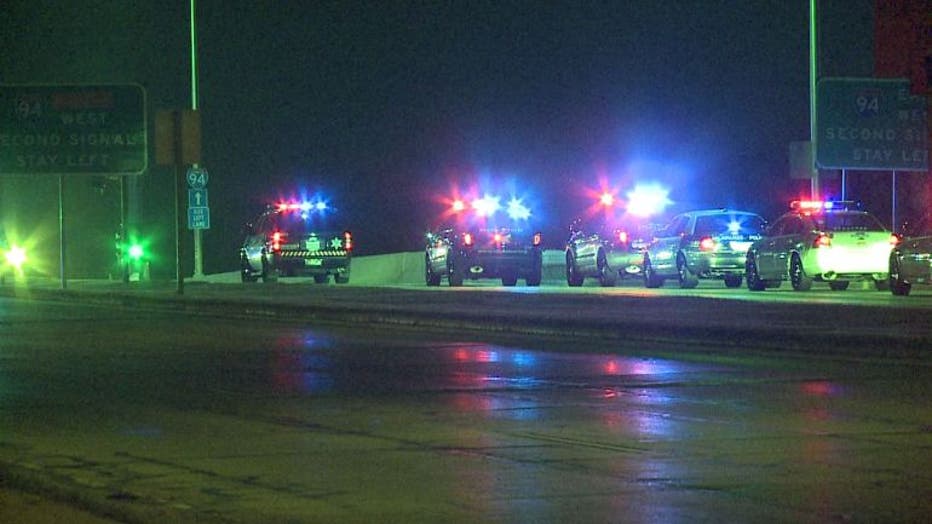 I-94 at Highway 100 chase


The pursuit continued on I-94, but because of construction, the driver was forced to exit at Highway 100.

"It wasn't able to maintain control of itself and it crashed in the median right at Highway 100," said Lieutenant Patrick Esser, Waukesha County Sheriff's Department.

The dashcam video doesn't show the crash, but you can see the driver running. He jumps over the guard rail and out into the night. You can also see a deputy running with his weapon drawn.

The search for the suspect continued, drawing in assistance from other agencies as well.

"At this time, we don't know who we're looking for. We do know that there are at least two individuals involved, both of them are potentially armed," said Esser.

That second suspect was driving the other stolen car.

Brookfield police pursued it for a while before ultimately losing sight of the vehicle.

"Our concern is for the public that they remain diligent. This was the third carjacking that happened last night, so our concern was if they were willing to do three of them in a night, people should be aware of what's going on," said Esser.

Anyone with information is asked to call the Waukesha County Sheriff's Department at 262-548-7122 -- or the Milwaukee Police Department at 414-933-4444.

Waukesha says they have noticed similar crimes occurring in Mequon, Menomonee Falls and Germantown concerning stolen vehicles and are looking into the possibility of a connection. Those cities say a possible organized crime group out of Milwaukee could be responsible.