"Caramel" or "Popcorn" for Natl. Thanksgiving Turkey honors?
(CNN) -- Meet "Caramel" and "Popcorn" -- two turkeys that will be pardoned by President Barack Obama on Wednesday, November 27th.

The turkey tradition started 24 years ago with George H.W. Bush.

After their pardon, the turkeys will live out their days at Morven Park in Leesburg, Virginia.

So, which one should be named the National Thanksgiving Turkey? You can cast your vote on Whitehouse.gov/Turkey.

Also, here on FOX6Now.com! VOTE in the poll below.



Both were born on July 8th, and both are males.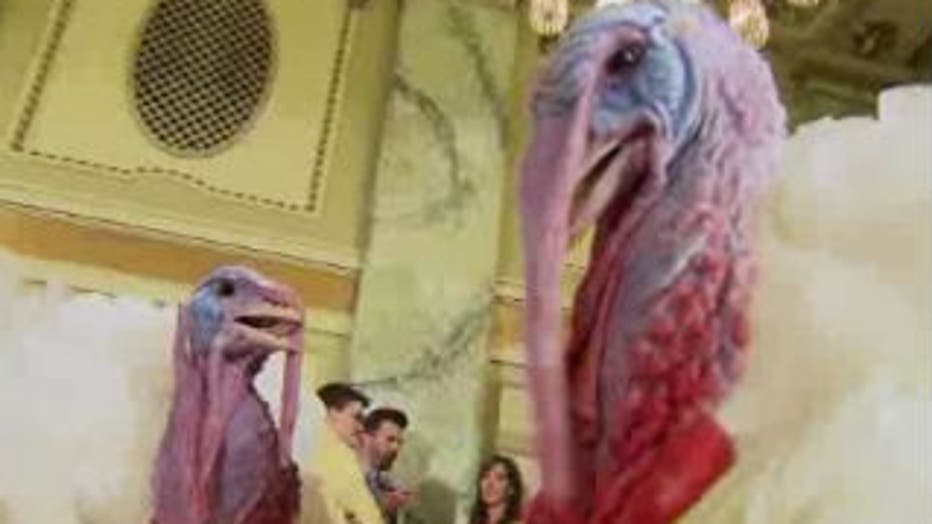 Caramel is a little bigger than Popcorn, standing 2 feet tall, and weighing 38 pounds and 4 ounces. Popcorn is 1 foot, 11 inches tall, and weighs 37 pounds and 6 ounces.

You can learn a little more about each turkey, including their favorite foods, their "walk" and "gobble" personalities, and even their favorite songs!