Car, school bus collide at 60th and Melvina; 4 to 5 students taken to hospital


MILWAUKEE -- A crash involving a car and a Durham School Services school bus at 60th Street and Melvina Street on Friday night, Nov. 8 left "several" students injured, police said.

According to police, 10 students were on the bus when the crash happened around 7 p.m.

Officials with Durham said four or five of those 10 students were taken to the hospital by their parents. None had life-threatening injuries.

A third vehicle was bumped by the initial collision.

The scene was cleared shortly after 9 p.m. The second vehicle and driver did stay on the scene.

An investigation was underway to determine the cause of the crash.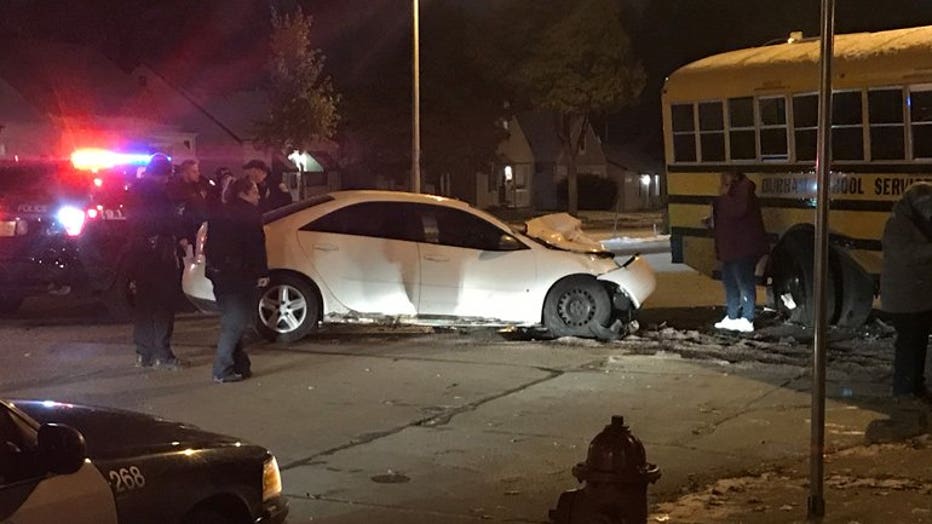 Crash involving car, school bus at 60th and Melvina, Milwaukee