Car repair shops busy after large hail fell during Sunday's storms: "We have a ton of work ahead of us"


MUSKEGO -- Storms, some of them strong-to-severe, pushed through the state of Wisconsin on Sunday, August 2nd. One day later, folks were busy dealing with downed branches, power outages -- and damage on vehicles from golf ball to baseball-sized hail that fell in some areas during the storms.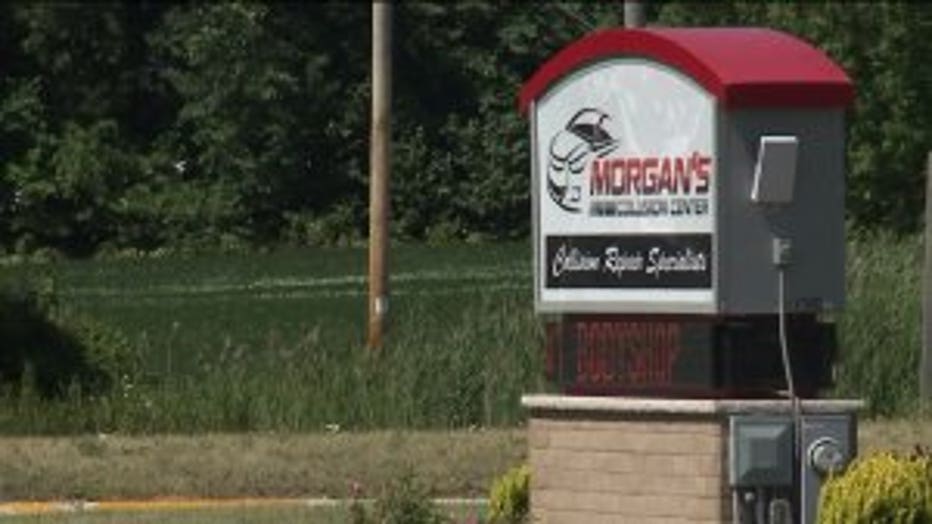 Morgan's Collision Center Muskego


In Muskego, car repair shops were busy Monday.

Morgan's Collision Center on Loomis Road in Muskego opens daily at 7:30 a.m.

On Monday morning, customers were lined up at 6:15 a.m. -- waiting to get their vehicles repaired.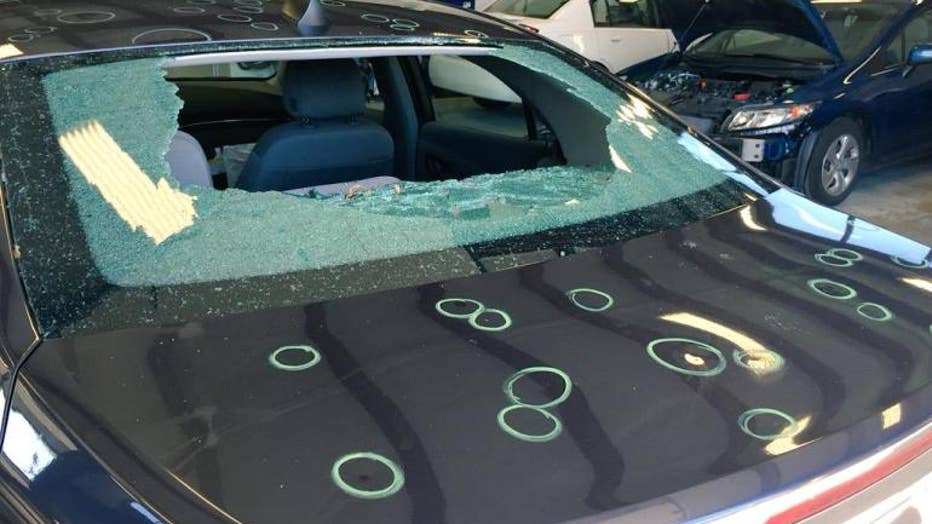 Hail damage from Sunday storms


Jim Cantrell was customer #65. His vehicle was damaged by hail -- and he wasn't the only one looking to get it repaired.

"We have a ton of work ahead of us," Ron Graham, Morgan's Collision Center owner said. "Matter of fact, we got a crew coming in with multiple technicians to help us out through the storms."

Graham was seeing broken taillights, broken windows and LOTS of dents left behind by hail.

"This damage here on this car is probably $5,000 on this car," Graham said.

FOX6 News received a ton of photos sent in by viewers showing very large hail that fell on Sunday.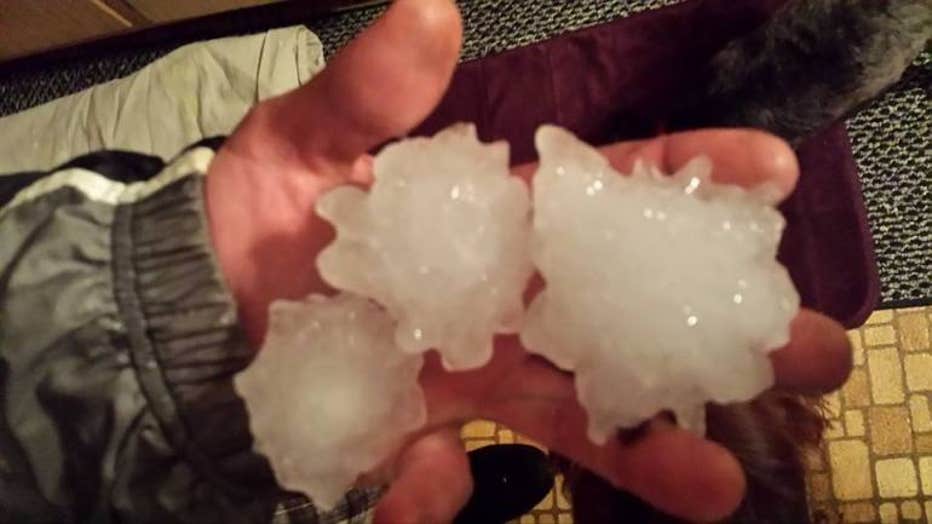 Hail in Raymond (Credit: Jessica Olson)


The National Weather Service says Wind Lake saw two-inch hail. Hail in Muskego was the size of tennis balls.

In Franklin, three-inch hail fell -- larger than a baseball!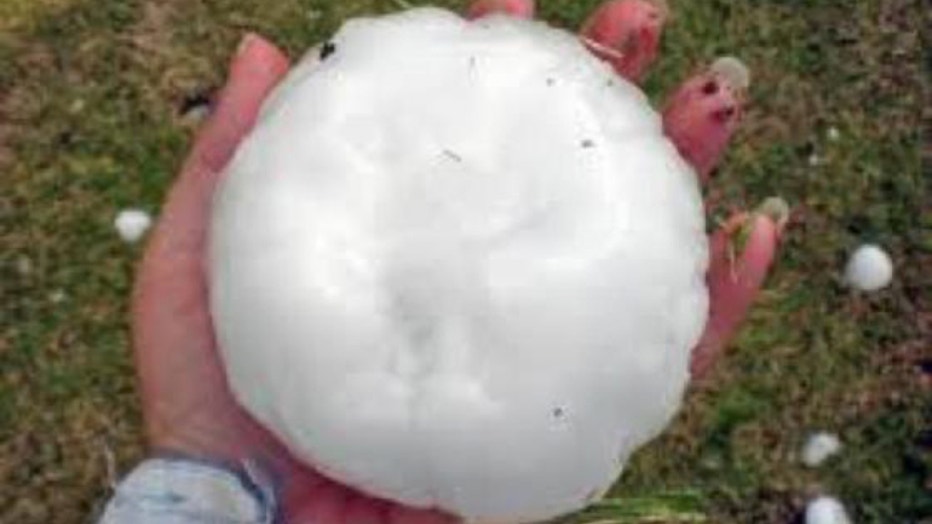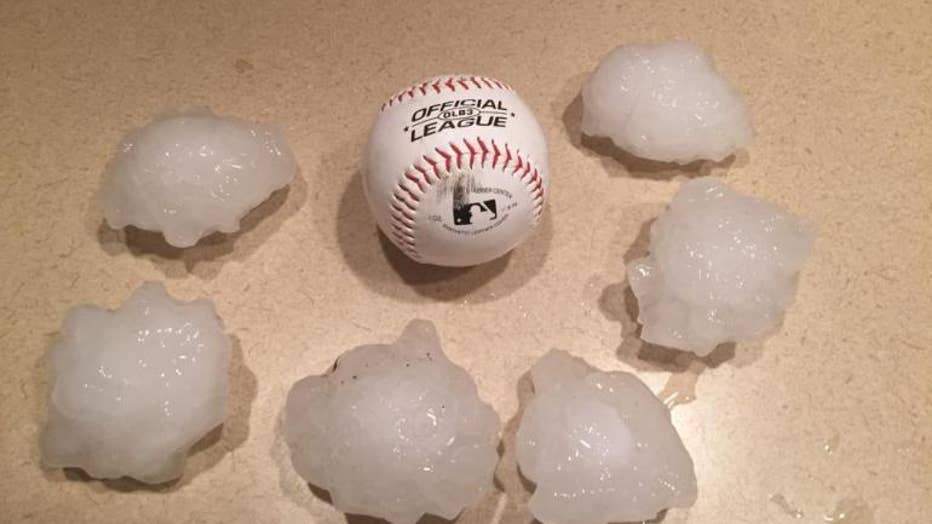 Baseball sized hail in Wind Lake PHOTO: Jon Olsen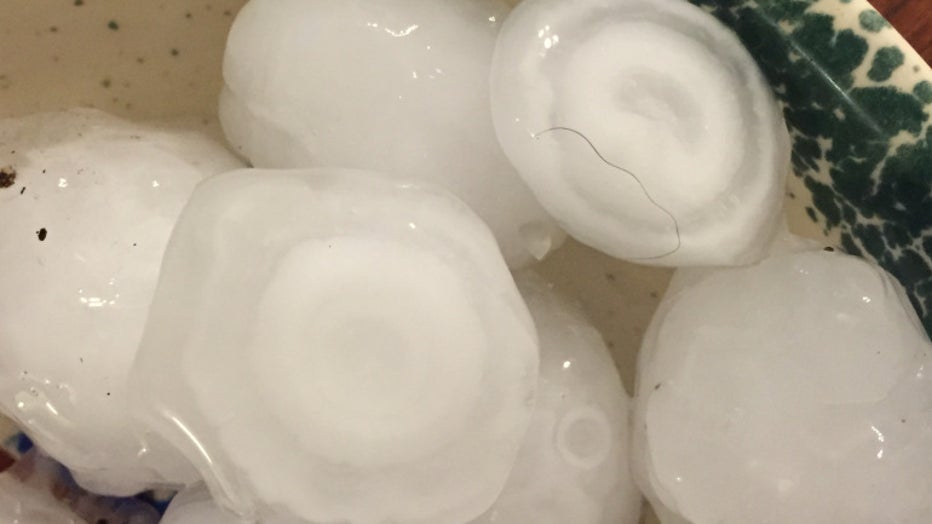 Hail cracked the windshield on Bill Boyce's vehicle.

"There`s a dent here and one over there and some more on the roof from the hail," Boyce said.

Boyce watched the storms from inside his home.

"(The hail) was bouncing off the roof. The scariest part was when it was when it was bouncing off the skylights in there. I was waiting for them to come through," Boyce said.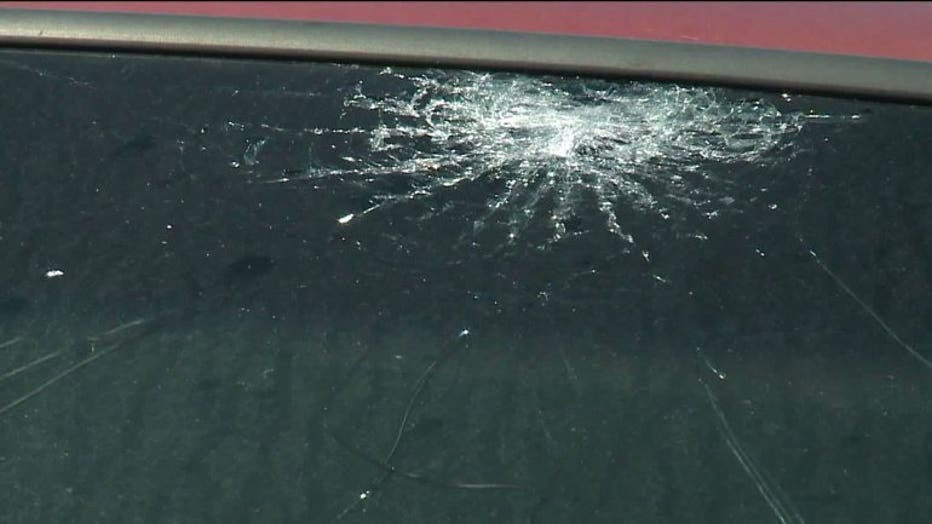 Hail damage from Sunday storms


If you have hail damage to your vehicle, you'll likely have to get in line, and pack your patience.

"You can have sometimes up to two hours in one estimate," Graham said.

A few dents on a vehicle may take up to two days to fix -- but if you have a broken windshield or paint repairs, that could take up to a week to fix.