Car slams into Milwaukee house, driver dead, 2nd arrested
MILWAUKEE - A man, 23, was killed when his vehicle went into a house near 60th and Melvina in Milwaukee Sunday morning, Feb. 5. A woman who said she shares a child with the driver identified him as Latrone White, Jr.  She said he leaves behind a 2-year-old daughter and a Godson. 
Police said around 10 a.m., the victim and another driver were speeding south together on 60th Street when the victim swerved to avoid hitting a third vehicle that was going north on 60th and turning left at Capitol.
SIGN UP TODAY: Get daily headlines, breaking news emails from FOX6 News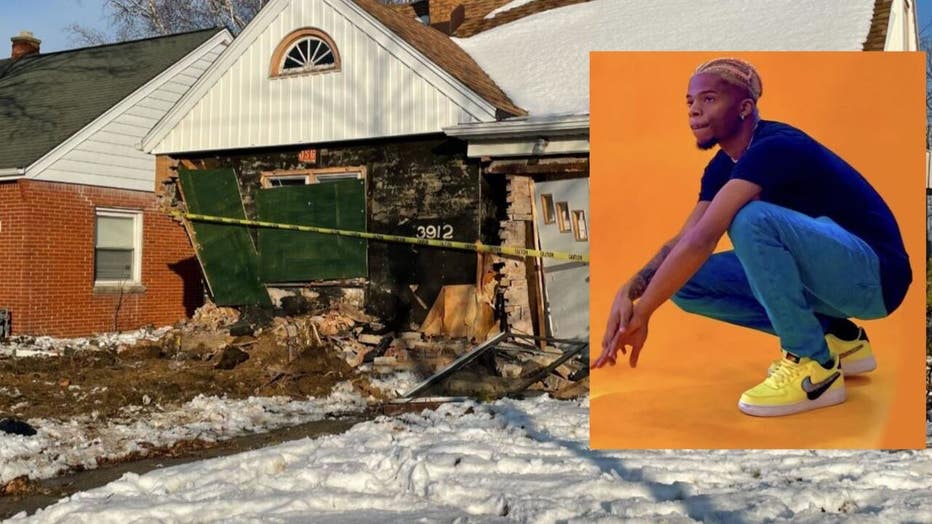 Latrone White, Jr. was killed when his car slammed into a home near 60th and Melvina Sunday morning, identified by a woman who said she shares a child with him. Courtesy: Alexus Bounyong https://bit.ly/3DETSag
That's when the victim's vehicle went into the house. The driver was pronounced dead at the scene.
Milwaukee police said the driver of the second speeding vehicle, a man, 44, was arrested.
Neighbors living on the busy street say they're fed up with reckless driving. They said the crash should never have happened.
"It was like a big boom," said Nevaeh Kennedy. "That's all you heard."
On Sunday morning, Kennedy jumped out her front door and discovered the loud bang was a vehicle into a house.
The impact left crumbled bricks and popped the front door out of its frame.
Kennedy saw the police response.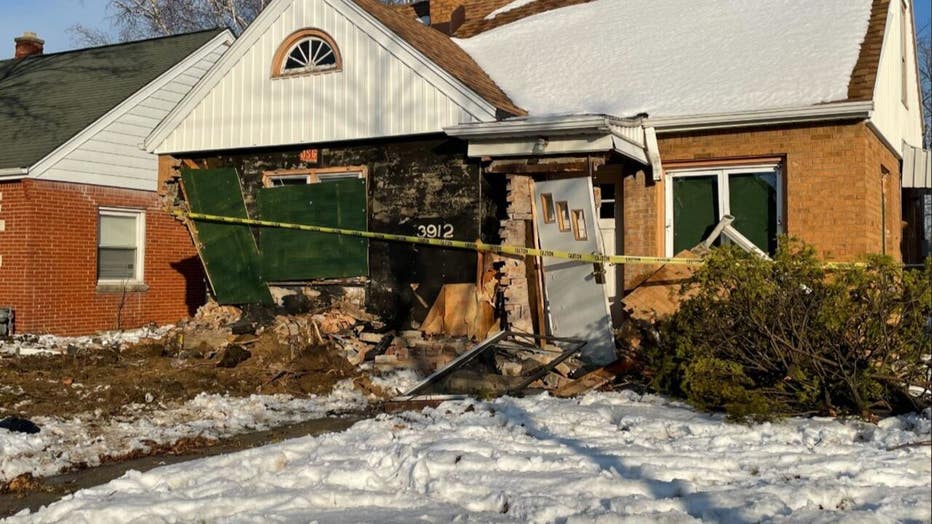 "They pulled him out and laid him down on the ground," said Kennedy. "He looked young. Real young."
White's family and friends stopped at the scene Sunday night to pay their respects. No one wanted to speak on camera.
"It's sad for him, too, because speeding took his life," said Arii Robinson.
Robinson said reckless driving has become so bad, they plan to move.
"My kids used to be out here playing in their bounce houses, playing with their bikes, scooters," said Robinson. "You can't do none of that no more because reckless driving has taken a toll on our city."
Robinson says 60th street is a racetrack. She said this crash should serve as a warning to all to slow down.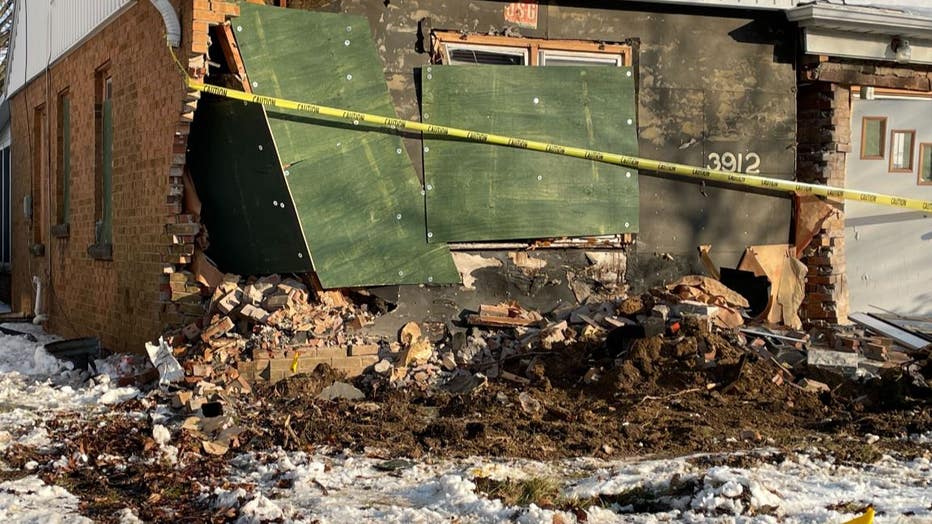 "It literally takes nothing to slow down," said Robinson. "Stop and think before you drive fast."
Kennedy said by some miracle, no one was home when the crash happened.