Car crashes into home near 64th and Meinecke
WAUWATOSA, Wis. - It's a scene straight out of an action movie.
"It was like, I didn't even know what to think," Malia Wells said.
Near 64th and Meinecke in Wauwatosa, the aftermath of a car after going airborne into the front of a house. 
"And I kind of just ran over there and asked like what I could do," she said.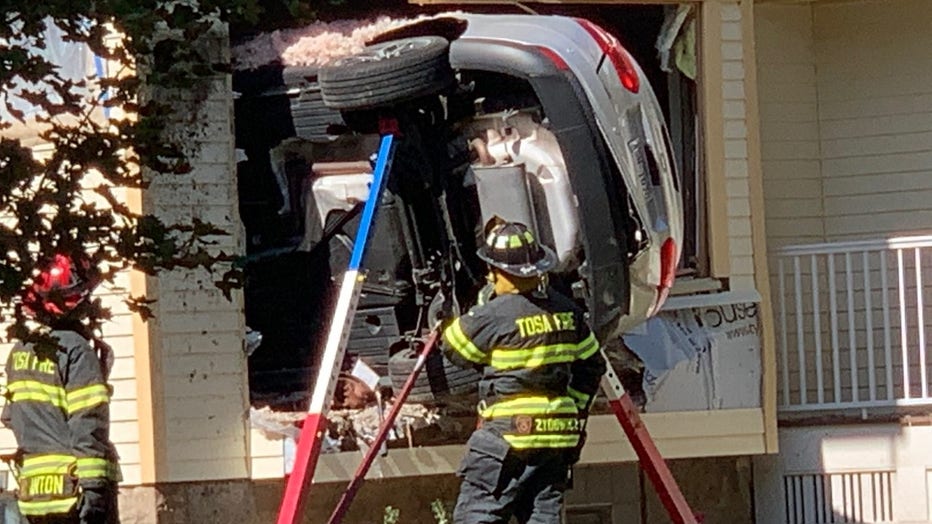 Wells was across the street in her bedroom when she heard the impact around noon Friday. 
"And it just sounded like this really big explosion," she said.
Wells says her mom saw the whole thing.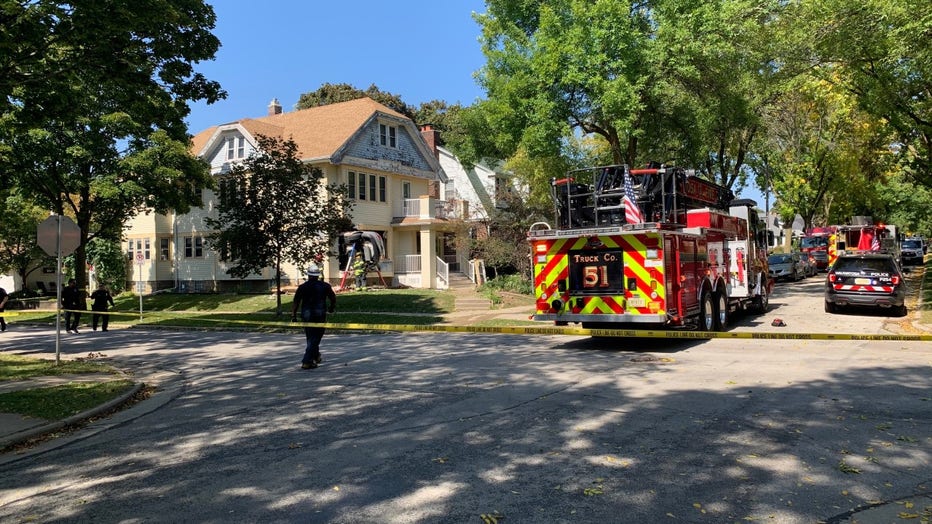 "We're not sure what happened exactly in the car, but they accelerated and sped across the street kind of right past the street and the pole right there and kind of then they like zoomed right into the house," she said.
"To get a vehicle that far into a structure off the roadway there has to be some significant speed," said Wauwatosa Fire Battalion Chief Barbara Kadrich.
Kadrich says crews pulled the trapped driver and sole occupant from the vehicle and transported him to the hospital with non life-threatening injuries.
Meanwhile, the homeowners were inside at the time but not injured. 
Before firefighters and the tow company could remove the car... Kadrich says they had to get help from the Milwaukee Fire   Department's Heavy Urban Rescue Team.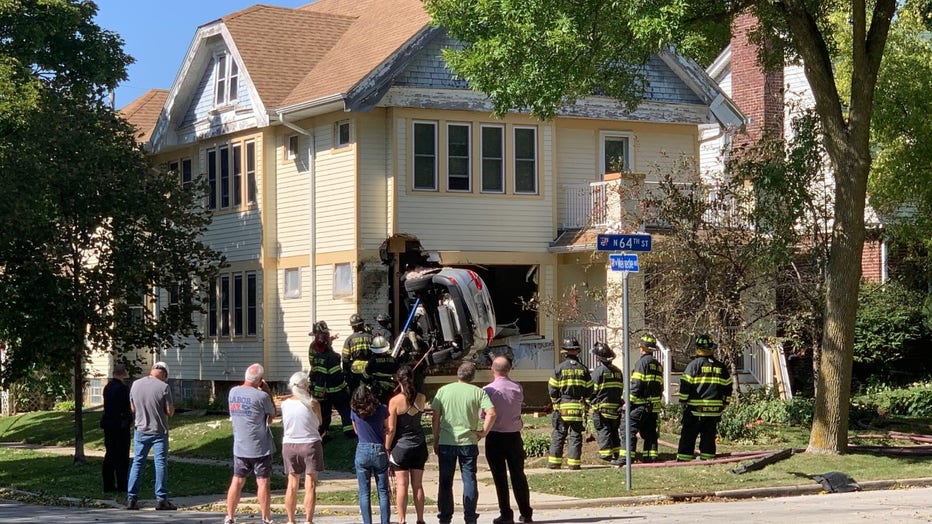 "They helped us shore up the damaged part of the building and also move the vehicle sideways before we pulled it out of the building so that no damage or collapse was going to happen," the battalion chief said.
Wauwatosa police are investigating what caused the scary chain of events.
"It's just wild. On a Friday afternoon, of course," Wells said. "I'm just glad everyone's ok."