Captured: 'Pulled out a gun:' Wanted for murder after dispute at auto repair shop, Marshals seek Curtis Mitchell


Update (12-5-18): Milwaukee police announced they have captured Mitchell.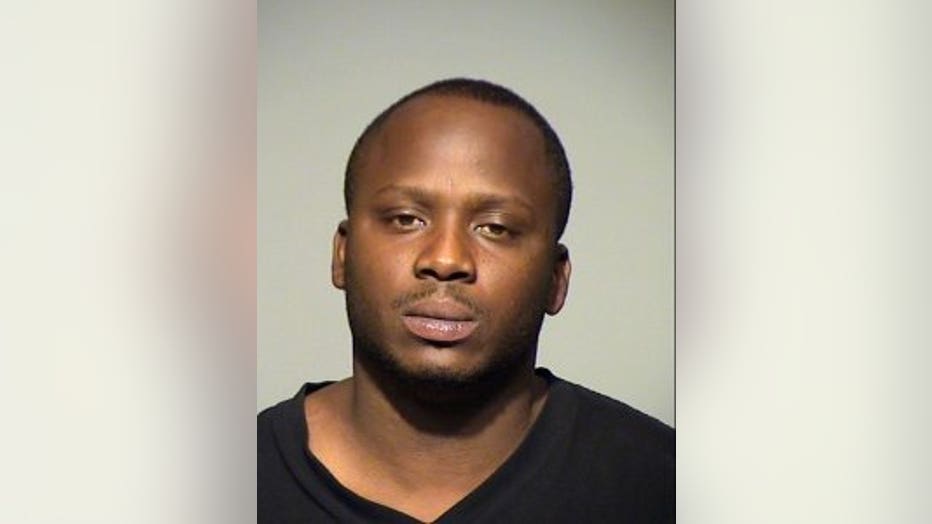 MILWAUKEE -- The trail has gone cold, as law enforcement searches for a man wanted for murder. Authorities are now looking to the community for help locating Curtis Mitchell, as the victim's family seeks justice.

When the clock struck 3:15 on June 27, 2017, a single bullet pierced the body of a homicide victim, later identified by police as Ricardo Durant, 31.

'During the investigation, we found through witness interviews that our victim, Ricardo Durant, had responded to assist a friend that was there arguing over a vehicle dispute," the detective on the case said.

Durant's friend went to the repair shop at 33rd and Center to discuss an issue with a car he purchased. When the argument became heated, Durant got involved.

"He then engaged in an argument himself with our suspect, Curtis Mitchell, and Curtis pulled out a gun," the detective said.

When police arrived, Durant was already on the ground bleeding. Two women tried to help him, but their efforts weren't enough.

"Ricardo was transported from the scene to the hospital and he died about 30 minutes later," the detective explained.

Mitchell was quickly identified as the lead suspect and a warrant was issued for his arrest.

He's known to frequent Milwaukee's north side.

"We know that he has ties to the Milwaukee area. We know that if he's not staying in this area, he is frequently coming back," the detective explained.

Mitchell is a convicted felon. He has robbery, battery and disorderly conduct in his criminal history, but nothing as grave as this.

"People that have information -- that they come forward. Do not be afraid. Any anonymous tips -- we will take," the detective said.

Mitchell stands 6'2" tall and weighs 230 pounds. He has tattoos that say 'Tdog,' young guns,' a religious cross and an expletive phrase --  'f*#$% all yall b*&%$#.'

Meanwhile, Ricardo Durant's family is awaiting justice.

"We can't bring Ricardo back, but we will do our best to get them some closure," the detective said.

Anyone with information is asked to contact U.S. Marshals at 414-297-3707.