Canadian Pacific spokesman: Improvements to be made to S. 1st Street bridge later this fall
MILWAUKEE -- A Canadian Pacific spokesman tells FOX6 News the railroad company will make improvements to the S. 1st Street railroad bridge later this fall. FOX6's Brad Hicks exposed flaws in the bridge that trains carrying explosive crude oil pass over. Inspectors found corrosion eating away at the vertical support columns.

The bridge, dubbed "Old Rusty," turned 99 years old this past Saturday, August 29th.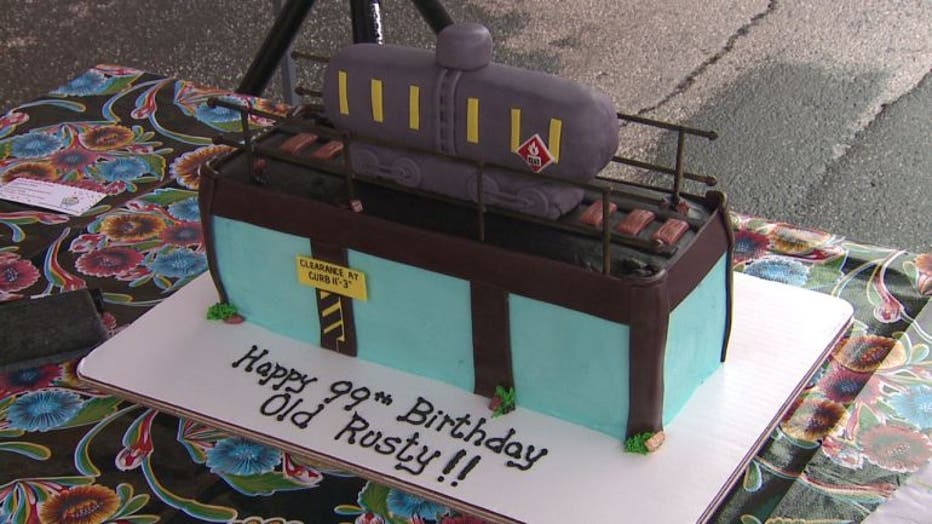 In a statement issued to FOX6 News, a Canadian Pacific spokesman addressed improvements planned for the bridge later this fall:

"The plans include pouring a concrete encasement around some of the steel columns to protect them from deterioration. The encasements will prevent water and slush mixed with road salt from coming in contact with the steel columns which should prolong the life of the bridge.

The upgrades stem from a process that began in 2014, when CP budgeted money for an evaluative inspection in 2015. That inspection confirmed that the bridge is strong, and continues to safely bear the weight of numerous freight and passenger trains every day, but also noted that measures to protect the columns should be considered to prevent further corrosion and prolong the life of the bridge.

CP owns more than 2,500 bridges along our 14,000-mile rail network. In accordance with Federal Railroad Administration regulations, CP inspects each of our U.S. bridges annually. Those inspections guide us in deciding which structures need further review. We believe our bridge inspection and maintenance practices to be of the highest standards."

U.S. Senator Tammy Baldwin released the following statement on Canadian Pacific's plans to make improvements to the bridge in Milwaukee's Fifth Ward:  

"Last month, I heard concerns raised by Milwaukee citizens over a rail bridge that runs through downtown Milwaukee's 5th Ward. I called on the Federal Railroad Administration (FRA) to take immediate action. Shortly thereafter, to its credit, the agency began auditing Canadian Pacific's bridge inspection reports. Today, I am pleased to learn that Canadian Pacific is moving to address the concerns of Milwaukee City officials and concerned citizens by announcing plans to improve the structural integrity of this bridge.

As a member of the Senate Appropriations Committee, I've worked to make more funding available for the FRA to inspect freight rail infrastructure and for railroads to improve their lines, especially along crude oil routes like the one that runs through downtown Milwaukee. It is critical that the FRA can put resources to use increasing the safety of rail lines that run though communities in Wisconsin and across the country."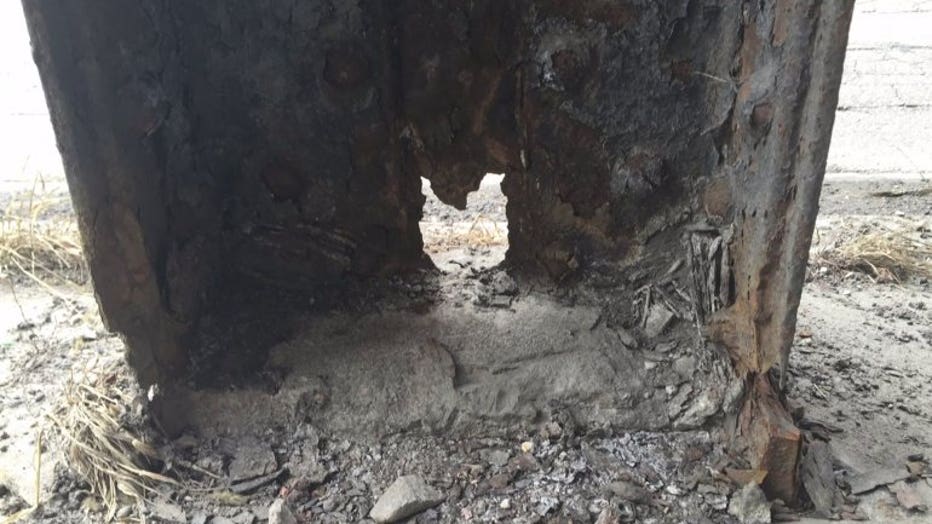 S. 1st Street bridge - Fifth Ward


Canadian Pacific officials refused to show FOX6 News inspection records on the S. 1st Street railroad bridge -- but in mid-July, FOX6 reported that now, Canadian Pacific has no choice. The federal government is demanding railroad officials turn over the inspection reports.

FOX6's exposé on the rusted span spotlighted concerns the corroded bridge is in bad shape. But for months, Canadian Pacific officials refused to reveal what they know about the bridge.

Jeff Polenske, Milwaukee's city engineer, reported back on his efforts to see Canadian Pacific's inspection reports -- the same reports railroad officials refused to show to FOX6 News.

"It was not their policy to provide a copy of that report -- and we would not be getting it," Polenske said.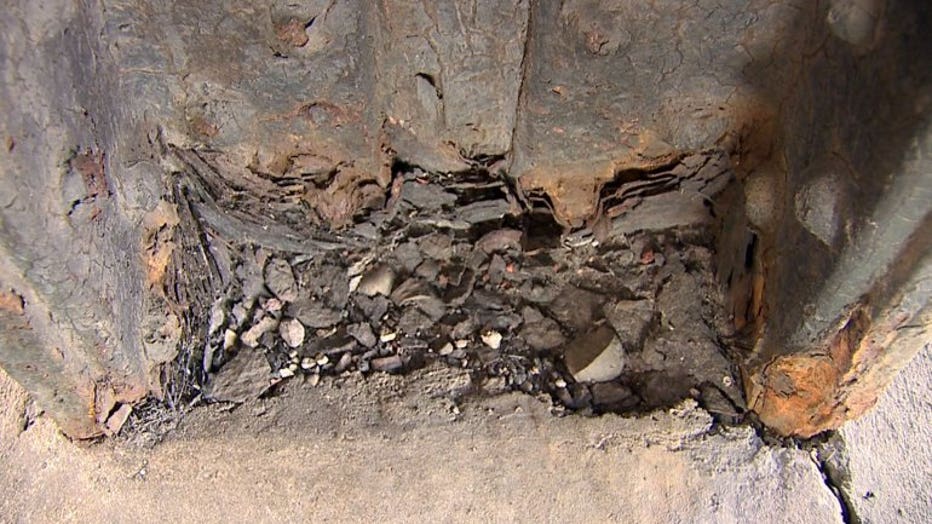 S. 1st Street bridge - Fifth Ward


Members of Milwaukee's Common Council were stunned.

"It's ridiculous," Common Council President Michael Murphy said.

"I'm frustrated," Alderman Joe Davis Sr. said.

Concerned citizens were angry.

 

Murphy insisted Wisconsin's lawmakers in Washington needed to get involved, to pressure the Federal Railroad Administration to demand Canadian Pacific turn over its records.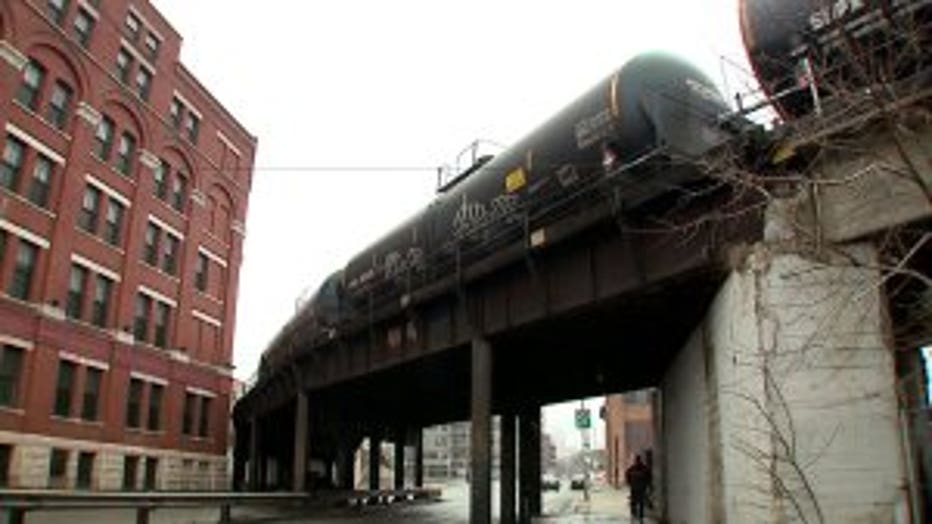 S. 1st Street bridge - Fifth Ward


Senator Tammy Baldwin responded with a letter to the FRA.

"To get a representative of the Federal Railroad Administration as soon as we could to put eyes on this bridge," Senator Baldwin said. "They came out, one of their bridge specialists, accompanied by a (Canadian Pacific) representative and I'm eager to hear what they have to say."

Baldwin's letter also asked the FRA to audit the inspections from Canadian Pacific so FOX6, citizens, city leaders, and the federal government itself can finally see what Canadian Pacific was doing in the years before FOX6's report on the S. 1st Street bridge -- as road salt slowly chewed away the steel support columns.

"Thank you for all your coverage on the issue. I'm really delighted you're giving it as much attention as you are," Baldwin told FOX6's Brad Hicks.

The FRA tells FOX6 News it will take a few weeks to compare the reports from Canadian Pacific with what the FRA specialist who was out there saw.

As part of FOX6's earlier Freedom of Information Act request for those records from the federal government -- we'll be receiving those reports on the bridge -- and we'll be sure to share them with you.